Staging a house is no easy task, especially when we're limited by our home's square footage. Although they require more effort, small spaces can be designed in a way that will highlight their best features by relying on a number of interior design tips and tricks. Let's find out how you can stage your small house to appeal to more buyers and help it sell faster.
Purge your house of clutter
Decluttering your house is the best way to start preparing it for sale. The smaller the space, the faster it gets messy, so make sure you purge your home of unnecessary items. Start with the bedroom – remove excess furniture to free up some space, keeping only the nightstands and vanity to ensure smooth traffic flow. For your living room, declutter the bookshelves, and swap your heavy drapes for sheer linen curtains for a lighter feel. Remove the toiletries from your bathroom and remove any cleaning products to avoid creating the lived-in vibe in your home. Keep both horizontal and vertical spaces of your home free of clutter to ensure it looks as spacious as its square footage allows.
Use decoration sparingly
When decorating a small house, it is best to think like a minimalist. Opt for decor elements that are simple in design, and that will visually support the other elements in the room rather than creating visual clutter. An interesting figurine displayed on your bookshelf or a tasteful artwork hung on the wall are much better options than cluttered shelves and a gallery wall which act as distractions and make your living space feel much smaller. Also, avoid using furnishing in bold colours and busy patterns. Instead, opt for pieces in neutral colours that match the overall colour scheme of your interior. A couple of strategically placed mirrors will create the illusion of spaciousness while adding a vase of fresh flowers on the coffee table and a bowl of fruit on the kitchen countertops are the perfect finishing touches to make your house feel more homely and welcoming.
Keep the color scheme monochromatic
A small home can benefit from using monochromatic colour schemes. Painting each room in a different colour isn't necessarily a bad idea, but for small spaces, too many colours can create a sense of the whole place being chopped in several areas rather than acting as a cohesive whole. That is why it would be best to use a few similar shades in your interior. Doing so will make the transition between the rooms feel smoother, creating a continuous feel in your living space. Prints and colourful designs should be kept to a minimum and diffused with a solid colour from the same colour palette. That way, you'll introduce balance into your interior and create a cohesive home that flows.
Make some small but significant upgrades
Staging a house doesn't necessarily mean spending a fortune on remodeling it. Sometimes, even the smallest of upgrades go a long way in giving your interior a fresh, new look. For small kitchens, a good idea would be to install new lighting fixtures – track lighting or under-cabinet lights are upgrades that can boost the appeal of your kitchen instantly. Instead of splurging on a new vanity or bathroom sink, simply replace the old, dated fixtures. Linkware offers a variety of products to make your bathroom look modern and up-to-date, so be sure to check out their collection of elegant and stylish high-quality bathroom fixtures and accessories. Making changes as simple as these will result in inviting spaces that will look appealing to potential home buyers.
Keep your interior well-lit
Another important component of home staging is keeping the interior well-lit. The kind of lighting you have installed in your rooms will have a big impact on home buyers' perception of your living space, so you need to make sure that the existing lighting fixtures provide your house with optimal visibility. Swap your old and dated fixtures for new ones to ensure your home looks more contemporary. Introduce three different layers of lighting to create a cozy and inviting atmosphere in your living space. Combining task, ambient, and accent lighting can help create an effective lighting concept that will highlight the best features of your home.
Pay attention to the scale
The furniture you choose to display for home staging needs to be in proportion with the scale of the room. Make sure you have appropriately sized furniture – a big sofa in the living room can make it feel cluttered, while a king-sized bed takes a lot of space in your bedroom and visually decreases the square footage. Small, comfy pieces are much better options for smaller homes since they make the room feel bigger and don't overwhelm the buyers with the room's dimensions. Another great way to create the illusion of spaciousness in small homes is to use metal and glass furnishings – they reflect the light and make the room feel airy, which is why they are a more sensible choice than dark, heavy wood pieces.
Home staging is a great way to enhance the beauty of your living space and showcase its potential to buyers. With a couple of home staging tricks up your sleeve, you're sure to utilize your space wisely and make it more appealing, resulting in a fast and profitable sale.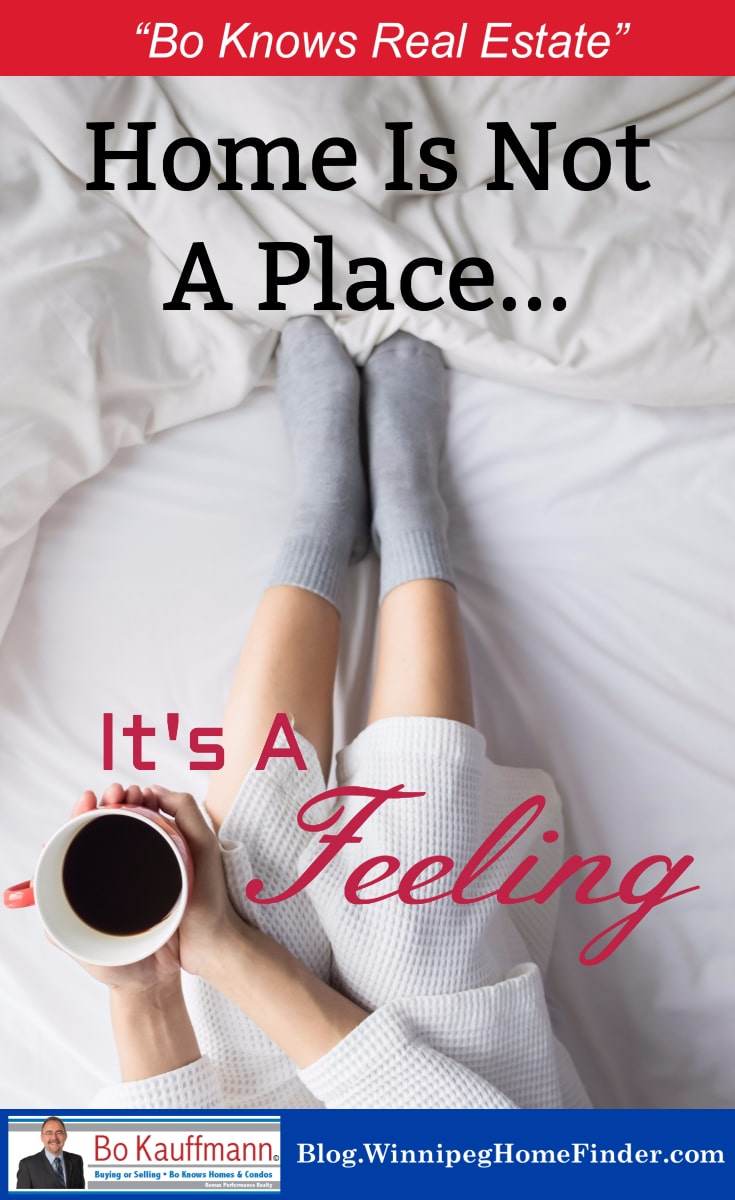 ---
---
About the Publisher
Bo Kauffmann is a residential real estate agent with over 18 yrs experience in helping buyers and sellers achieve their goals.  Inducted into the
REMAX Hall of Fame
in 2010 and receiving the
REMAX Lifetime Achievement Award
in 2019, Bo has sold over 500 houses and
condo
s in the Greater Winnipeg market. He is an accredited buyer representative (A.B.R.) and a Luxury Home Marketing Specialist. Bo provides exceptional service to First-Time Home-Buyers, Seniors looking to downsize and Home Sellers of all ages. He can be reached easily
By E-Mail
or call/text him   
Call/Text Here
---
---
Our Latest Web-Stories
Never miss an episode of our real estate podcast. Install our
FREE Podcast App
available on iOS and Android. For your
Apple Devices
, click here to
install our iOS App.
For your
Android Devices
, click here to
install our Android App.
Check my
videos on Youtube
Check out our Podcast