As a real estate buyer agent, I receive many requests to "Send Me Some Listings". Many of my competitors are putting out ads that say "Call me for the latest listings", and it seems that the average house and condo buyer believes that this is all an agent does. In my humble opinion, FINDING the listings is just a small part: I believe that PREPARING an EDUCATING the buyers to compete in today's market is far more important. This is also a reason why several buyers have recently come to me after working with other REALTORS® and seemingly getting nowhere.
Here is my list of "7 Reasons Why buyers should be working with their own Real Estate Buyer Agent"
Save Time
Save Money
Super Convenient
Be Represented
Get Results
Get Straight Answers
Service if FREE
1)  Save Time
As your Residential Specialist, I can show ANY co-operative MLS® listing to you.  Whether it's Re/Max®, Century 21®, Royal LePage® or any of the other brokerages.  So long as the listing is NOT an exclusive listing, buyers agents may show it. (In Winnipeg, 'exclusive listings' are as rare as tax reductions)
2)  Save Money
Often, I may be able to save my client money when it comes time to make the offer.  I may have valuable information regarding the listing of their choice, which can help buyers make an informed decision.  As my clients, you'll know it as soon as I know it.
3)  Convenience
Every call a Listing Agent and wait for hours for a call-back?  And then make the appointment according to the agent's schedule?  By working with their own Agent,  buyers enjoy direct access, quick callback and convenient showing scheduling.  My clients will text or call me, give me a list of 4-6 homes they want to see, and I will look after the rest.
4)  I Represent My Buyer
Did you realize that the Listing Agent works for the Home-Seller.  Doesn't it make sense to have your own Real Estate Buyer Agent working for you? As my client, you'll always receive the best possible service.

5)  Get Results
There are ways to win these "Bidding Wars", and yes, even ways to avoid them in the first place.  Let me show you how.
6)  Get the "Straight Goods"
You may not always like the answers, but you're gonna get 'em.  I don't sugar-coat, but in the end, you're the boss.  It's a great way to avoid some of the 7 worst mistakes made by first time buyers.
ADD_THIS_TEXT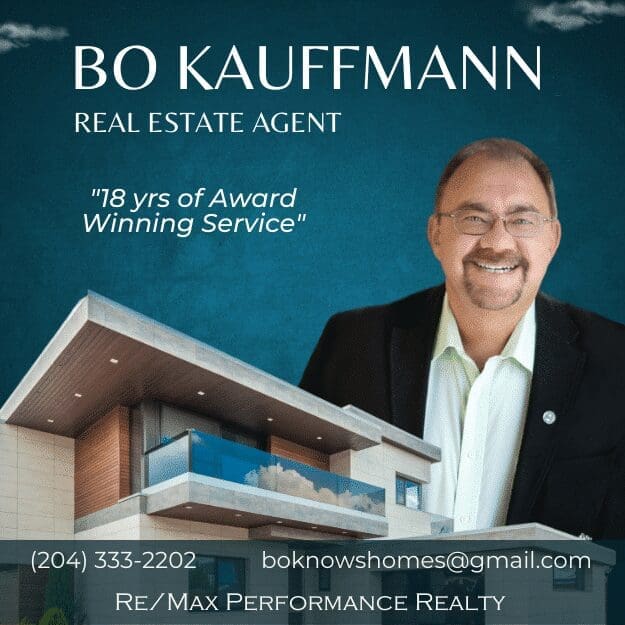 7)  My service is included in the sale price of the house
That's right.  No gimmicks.  In cases of co-operating listings, the Home-Seller has already set aside the amount for a Real Estate Buyer Agent, and a buyers agents fees are included in the sale price of the house.
If you are looking to buy a house in Winnipeg, or perhaps buy a condo in Winnipeg, please dont hesitate to
contact me by e-mail or call me on my cell at 204-333-2202.
I want to be YOUR Buyer Agent.
Thinking of buying a home in Winnipeg?  Check this 6-step process for advice. Video:
F.A.Q. about Real Estate Buyer Agents
Does the home or condo buyer have to pay for his/her own buyer agent?
In most cases, NO!  In most areas and on most MLS systems, the buyer agents' fee is already included and set aside by the home seller.  Sellers WANT buyer agents to be involved, as it increases the activity on the home.
How can I find and select a good Buyer Agent?
Home buying specialists often attain extra education and training in the field of buyers representation.  They earn the A.B.R. accreditation  (Accredited Buyers Representative).  Google your local real estate agents and see their google reviews,  and any BBB reviews and see if they have the A.B.R. designation.
What's the biggest advantage of having your own Home Buyer Agent?
Experienced agents will have been involved in many different situations, and will most likely know what to do in case issues arise.  Also, most agents will have an extensive network of professionals the buyer can access, including lawyers, home inspectors and renovators, mortgage pros and insurance experts.
---
---
About the Publisher
Bo Kauffmann is a residential real estate agent with over 18 yrs experience in helping buyers and sellers achieve their goals.  Inducted into the
REMAX Hall of Fame
in 2010 and receiving the
REMAX Lifetime Achievement Award
in 2019, Bo has sold over 500 houses and
condo
s in the Greater Winnipeg market. He is an accredited buyer representative (A.B.R.) and a Luxury Home Marketing Specialist. Bo provides exceptional service to First-Time Home-Buyers, Seniors looking to downsize and Home Sellers of all ages. He can be reached easily
By E-Mail
or call/text him   
Call/Text Here
---
---
  Never miss an episode of our real estate podcast. Install our
FREE Podcast App
available on iOS and Android. For your
Apple Devices
, click here to
install our iOS App.
For your
Android Devices
, click here to
install our Android App.
Check my
videos on Youtube
Check out our Podcast