Advice for
first time home buyers
. Here are 7 mistakes to be avoided in your search for your first home. Avoiding these will save you money. Not making these mistakes will also save you headaches. This is for anyone looking to buy a house or condo, not only first time buyers. Upsizing, downsizing, moving to a condo..
Home buyers should have their own real estate
buyer agent
when
buying a house
or condo. Here are 7 reasons why buyers should have their own agent.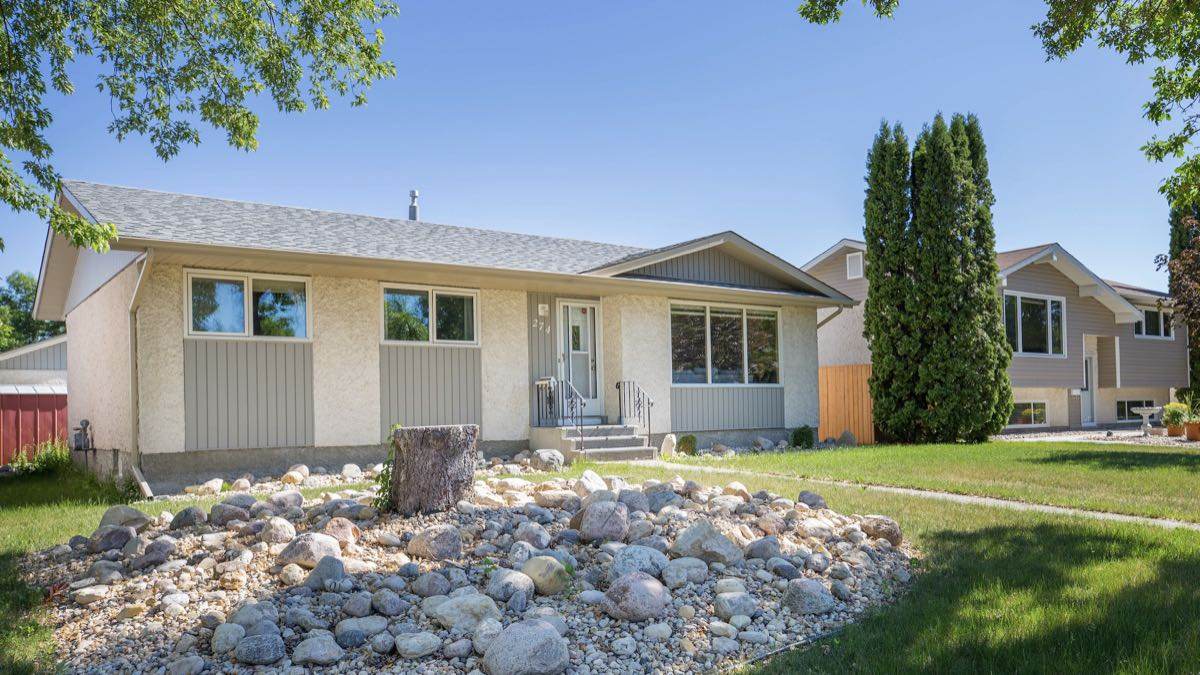 Buying a house or condo is likely the largest financial step you will ever take. Here are 6 steps and a video to help prepare you for the journey.
Moving 🚛 to a new home can be stressful, especially on your kids👯‍♂️ and pets 🐕. Here are 5 helpful tips and tricks to easy the stress on your children and loved ❤️ four-legged family members.
Is Your House or Condo an Expired Listing? Try to sell privately? Listing Agent didn't perform as promised? Listing Expired? What is the next step to get your home SOLD? Here are some solid tips and steps a home seller should take to get their house or condo sold.
Featured Condo: Sky Waterfront Condos in the
Exchange District
. Concrete Building on Waterfront Dr., all the condo niceties, rooftop patio, excercise room.
𝗔𝗿𝗲 𝘆𝗼𝘂 𝗯𝗲𝘁𝘁𝗲𝗿 ❤️ 𝗼𝗳𝗳 𝗿𝗲𝗻𝘁𝗶𝗻𝗴 𝗮𝗻 𝗮𝗽𝗮𝗿𝘁𝗺𝗲𝗻𝘁 𝗼𝗿 𝗯𝘂𝘆𝗶𝗻𝗴 𝗮 𝗰𝗼𝗻𝗱𝗼?Lots of people downsize their 🏡 homes:  sell a house and then look at either renting or owning a condo. Which is better, and which is cheaper 💰?   Read this to find out...
𝟱 𝗤𝘂𝗶𝗰𝗸 & 𝗘𝗳𝗳𝗲𝗰𝘁𝗶𝘃𝗲 𝗛𝗼𝗺𝗲 𝗦𝘁𝗮𝗴𝗶𝗻𝗴 𝗧𝗶𝗽𝘀 Thinking of
selling your house
or condo? 🏡  Here are 5 easy ❤️ things you can do to stage your home
📆 🏙 𝗠𝗼𝗻𝘁𝗵𝗹𝘆 𝗪𝗶𝗻𝗻𝗶𝗽𝗲𝗴 𝗖𝗼𝗻𝗱𝗼 𝗠𝗮𝗿𝗸𝗲𝘁 𝗥𝗲𝗽𝗼𝗿𝘁 🏢 🏠 Updated for this month, shows sales and listings stats for
Winnipeg
's Condo Market 𝘎𝘰𝘰𝘥 𝘵𝘪𝘮𝘦 𝘵𝘰 𝘣𝘶𝘺?  𝘙𝘦𝘢𝘥 𝘛𝘩𝘪𝘴   👉🏻 👉🏼 👉🏽 
Thinking of buying a condo in Winnipeg? Condo fees get a bad rap. We need to realize that some of the items which are included in a condo fee would cost more money in a stand alone house.
𝗠𝗼𝗻𝘁𝗵𝗹𝘆 𝗪𝗶𝗻𝗻𝗶𝗽𝗲𝗴 𝗢𝗻𝗹𝗶𝗻𝗲 💻 📆 𝗡𝗲𝘄𝘀𝗹𝗲𝘁𝘁𝗲𝗿 📰 7 new articles 𝘴𝘦𝘭𝘦𝘤𝘵𝘦𝘥 𝘦𝘷𝘦𝘳𝘺 𝘮𝘰𝘯𝘵𝘩 About Winnipeg, 📈 Real Estate, Home 🏡 Ownership etc.Click link to get the top stories...  👉🏻 👉🏼 👉🏽 
Luxury Living in Winnipeg
Winnipeg
Luxury Homes
Market Report. Shows sales, listings and expired listing stats on
luxury homes
in Winnipeg. Updated Monthly, about homes and condos over the half million dollar mark. #realestate #Winnipeg #housingmarket #luxuryhomes
𝟱 𝗔𝘄𝗲𝘀𝗼𝗺𝗲 𝗙𝗲𝗮𝘁𝘂𝗿𝗲𝘀 𝗟𝘂𝘅𝘂𝗿𝘆 𝗛𝗼𝗺𝗲 🏘 𝗕𝘂𝘆𝗲𝗿𝘀 𝗔𝗿𝗲 𝗟𝗼𝗼𝗸𝗶𝗻𝗴 𝗙𝗼𝗿 🌇 Selling your luxury home?  Here are 5 things luxury 💰 home buyers will love
Looking to move up to a larger, more luxurious home? Winnipeg has many outstanding luxury properties on the market, both houses and condos.
Sorry, this home is no longer available.  But please don't leave empty-handed.  We have several options for you: If you're just looking for similar listings,...
What is the Winnipeg Luxury Home Market like right now? Is it a buyers market or sellers market in the 500K + range of houses in Winnipeg?
If you're interested in buying a luxury house, this post is for you. This is definitely an exciting time for buyers who are shopping for high-end...
Home maintenance means more than just doing repairs. After you buy a home, keeping it in great shape will help protect you investment down...
Whether you are refinancing, buying your first home or your next one, Winnipeg home and condo buyers have many options when it comes to mortgage lenders. Here is a list of 10 reasons why many are choosing a mortgage broker.