If you're looking for a new house, you might be thinking about a fixer-upper house. These homes might be a terrific option to save money and build your dream home, even though they can take more effort up front. Yet, if you've never renovated a property before, taking on a renovation might be a frightening endeavor. To help you build your dream residence, we'll provide some advice for dealing with a house that needs some love in this article.
Assess the Fixer-Upper House
Doing a comprehensive assessment of the property is the first stage in fixing up a run-down residence. Make a list of everything that needs to be done after walking around the entire house. Make plans to fix any safety risks right away, such as damaged electrical wiring or leaking pipes, by first identifying them. After that, evaluate the aesthetic upgrades that need to be done, such as new flooring, paint, and fixtures. Moreover, keep an eye out for any exterior areas like a garden or backyard that would need additional upkeep. Make a note of any necessary structural repairs, like repairing a leaky roof or mending a foundation crack as well.
Set a Realistic Budget
Once you have a list of repairs and renovations that need to be made, it's time to construct a realistic budget. Remember that remodeling costs can add up rapidly, so be sure to budget for unforeseen expenses as well. Prioritize the improvements and repairs that are most important to you and focus on them first, before moving on to other work. Consider requesting quotations from various suppliers or contractors to compare costs and get the most for your money. Don't forget to account for added fees like taxes, permits, and legal and other expenses. Always try to budget a little bit more than you anticipate spending to allow for unforeseen charges.
Upgrade the Plumbing
Plumbing is one of a home's most crucial systems; you must update the plumbing to make sure the building is operating correctly. Upgrade to more efficient hot water systems if you want to reduce your long-term utility costs. To guarantee that the water supply is secure and devoid of any dangerous impurities, replace old pipes with new ones. To prevent water damage and associated health risks, fix any leaks or obstructions. A skilled plumber should also evaluate the system to find any potential faults before they become more serious ones. The property's worth can be raised and its appeal to future buyers can be increased by upgrading the plumbing.
Prioritize Safety
When tackling a major home renovation, it's important to prioritize safety. Verify that the property conforms with safety regulations before beginning any work. Make sure there are no exposed cables or loose electrical connections that could start a fire. To protect your family in the event of an emergency, think about placing smoke detectors in each room. Make sure to hire a contractor to handle the removal of any dangerous materials from the space, such as asbestos or lead. Last but not least, to safeguard your residence from prospective break-ins, remember to add security features such as locks and a security system.

Don't Skimp on Quality
Even though it could be tempting to cut costs on house renovations, sacrificing quality could end up costing you more in the long term. The value of your home will increase, and the improvements will last for many years to come, if you invest in high-quality supplies and labor. Also, using excellent materials might help the house gain value and become more appealing to prospective buyers, if you ever decide to sell it in the future. Dealing with reputable professionals and contractors may also guarantee that the job is completed to a high standard and is done right the first time around, potentially saving you money on fixes and adjustments.
Take on One Project at a Time
When working with an older property, it's simple to become overwhelmed by the sheer volume of repairs and upgrades that are required. You can prevent feeling overloaded and make sure that each assignment is finished to the best of your ability by tackling it one at a time.
Set priorities for your most critical projects and focus on them first. For instance, it might be beneficial to begin with projects that will have the biggest impact on your daily life, like a kitchen or bathroom remodel, if you want to live in the space while it is being upgraded. Move on to the subsequent project once that one is finished. Using this strategy helps keep you inspired and concentrated throughout the renovation process.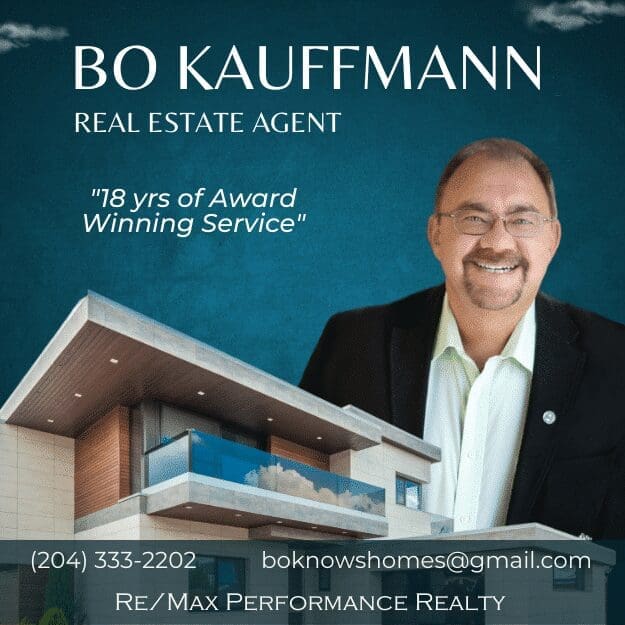 Remember to Enjoy the Process
Ultimately, it's crucial to remember to enjoy the house renovation process. It might occasionally be stressful, but it can also be enjoyable and gratifying. Don't forget to celebrate your accomplishments and the changes you have made to the property. Remember to take breaks and spend time doing activities you enjoy while you're not working on renovations. This could keep you inspired and focused throughout the procedure. You can find the drive you need to complete your project by doing something as easy as taking "before and after" images.
In conclusion, taking on an extensive renovation project can be a scary task, but if you approach it the proper way, it can also be enjoyable and gratifying. You can turn your fixer-upper into the house of your dreams by following the above suggestions.
---
---
About the Publisher
Bo Kauffmann is a residential real estate agent with over 18 yrs experience in helping buyers and sellers achieve their goals.  Inducted into the
REMAX Hall of Fame
in 2010 and receiving the
REMAX Lifetime Achievement Award
in 2019, Bo has sold over 500 houses and
condo
s in the Greater Winnipeg market. He is an accredited buyer representative (A.B.R.) and a Luxury Home Marketing Specialist. Bo provides exceptional service to First-Time Home-Buyers, Seniors looking to downsize and Home Sellers of all ages. He can be reached easily
By E-Mail
or call/text him   
Call/Text Here
---
---
  Never miss an episode of our real estate podcast. Install our
FREE Podcast App
available on iOS and Android. For your
Apple Devices
, click here to
install our iOS App.
For your
Android Devices
, click here to
install our Android App.
Check my
videos on Youtube
Check out our Podcast