Moving can be both very exciting and very stressful at times. While you may be really looking forward to getting into your new home and starting a new life, before any of that can happen you have to sort out your old house, and most importantly make sure you have arranged everything you are planning to take with you.
The one thing that makes a new home really feel like yours is the furniture that you take with you, whether it's a set of chairs passed down from your Great Grandma, or the first bookshelf you got from a local shop when bought your first house.  Regardless of whether you have hired professional movers, or are undertaking the task at hand yourself, preparing your furniture for moving doesn't have to hard. Preparation and organization is key, so follow these handy steps from Hunters Harrogate and you will be well on your way to a manageable move:
Write a List
Before moving a single item of furniture, the first step to ensuring the process goes as smoothly as possible is to write a list. Creating an inventory of the furniture you will be taking with you can not only give you a check list when it comes to putting everything into the van and taking it out at the other end, but it will also give you an idea of how much packaging you are going to need. Start from one room in your house and gradually make your way around each floor writing down every item of furniture you will need to pack and an approximate amount of packaging material that it will require.
Arrange Packing Materials
When packing up furniture, you actually need quite a few different bits and bobs when it comes to the packaging itself. For larger items you will need sofa covers and mattress protectors, and other pieces of furniture will require bubble wrap, cardboard boxes, tape and blankets. The best idea is to speak to someone who works at a moving supply store and tell them what furniture you will need to pack and see what they recommend. Just remember, it's always better to have too much than not enough when the big day rolls around.
Clean Your Furniture
Moving is a great time to really give all your furniture a deep clean. It doesn't make sense at all to pack dirty furniture, and the last thing you want is to move into your fresh new home and then have to start cleaning all the furniture.  Dust and polish all your wooden items and wash anything made from fabric such as curtains and rugs. You will be really glad you made the effort when it comes to unpacking at the other end of the process.

Clear Out Furniture
Clear out any items of furniture that are used for storage, this will make them lighter and easier to transport. Take books out of bookshelves and put them in boxes and take clothes out of wardrobes, this may even give you a good reason to sort through all your belongings and send those you don't use any more to a charity shop.  Transporting furniture separately to its contents means that when you eventually move into your new house you can rearrange everything and keep it stored in a neat and tidy manner.
Dissemble Big Items of Furniture
For bigger items of furniture its a good idea to dissemble them before moving, so that they take up less room and will fit more easily through the door of your new house. Remove legs from tables and sofas and take headboards off beds to help with transportation.  If you still have the manuals from when your furniture was originally assembled, make sure you read this so as not to break anything and lose any key components in the process of dismantling it.
Wrap Furniture
Use bubble wrap, blankets and plastic wrap to protect any wooden furniture and secure it tightly using packing tape. Make sure no part of your furniture is exposed, as it could very easily become damaged during transit.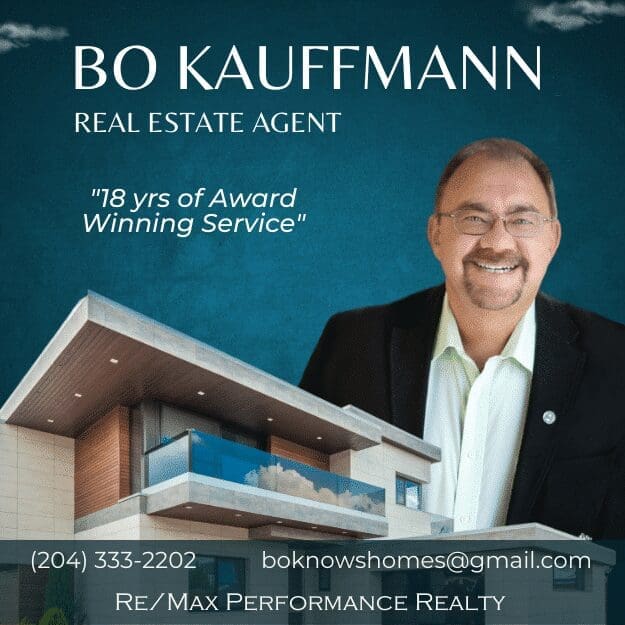 Label all boxes clearly, so that when you reach your new home you don't have to check through every single box before you find what you are looking for. Cover any glass with heavy duty packing paper before wrapping it in a blanket for extra protection.
Use special plastic covers on your sofas and mattresses to prevent any sort of ripping or moisture damage – these are usually best purchased online.
Preparation is key when it comes to moving, and don't be afraid to ask for help – packing a whole house worth of furniture is a big job and will take a while to do it properly. Just make sure to organize all your belongings and use lots of labels so when it comes to setting up your new home you know where everything is.
If you're in Winnipeg, preparing your furniture got easier
Winnipeggers have access to a service which can dis-assemble furniture, and provide reliable moving services.  My friends at Total Moving Winnipeg can help.
---
---
About the Publisher
Bo Kauffmann is a residential real estate agent with over 18 yrs experience in helping buyers and sellers achieve their goals.  Inducted into the
REMAX Hall of Fame
in 2010 and receiving the
REMAX Lifetime Achievement Award
in 2019, Bo has sold over 500 houses and
condo
s in the Greater Winnipeg market. He is an accredited buyer representative (A.B.R.) and a Luxury Home Marketing Specialist. Bo provides exceptional service to First-Time Home-Buyers, Seniors looking to downsize and Home Sellers of all ages. He can be reached easily
By E-Mail
or call/text him   
Call/Text Here
---
---
  Never miss an episode of our real estate podcast. Install our
FREE Podcast App
available on iOS and Android. For your
Apple Devices
, click here to
install our iOS App.
For your
Android Devices
, click here to
install our Android App.
Check my
videos on Youtube
Check out our Podcast