Need an outstanding landscaper in Winnipeg?
.
As a real estate agent in Winnipeg, I've had the pleasure of connecting with many excellent service professionals in related industries, such as lawyers, mortgage brokers, insurance and moving industries and more.  For example, I know a great landscaper to whom I happily refer my friends, family and clients.  This landscaper can handle almost any of your residential and commercial landscaping needs:
Residential Landscaping
From design to the finished product, they can handle it all.  Patios, decks, shrubbery, trees, flower beds and gardens.  No job is too small, or too big.
Monthly maintenance
They can handle your spring and fall clean-ups and everything in between.
Commercial Landscaping
Improve your business' curb appeal with some new landscape designs and ideas.

If you need a reliable landscaper in Winnipeg, e-mail me anytime at [email protected] and I will be happy to make the referral.
Related Stories
blog.winnipeghomefinder.com11/10/12
Synthetic Wicker furniture for your home or patio, stands up to extreme cold and heat, long lasting, looks great.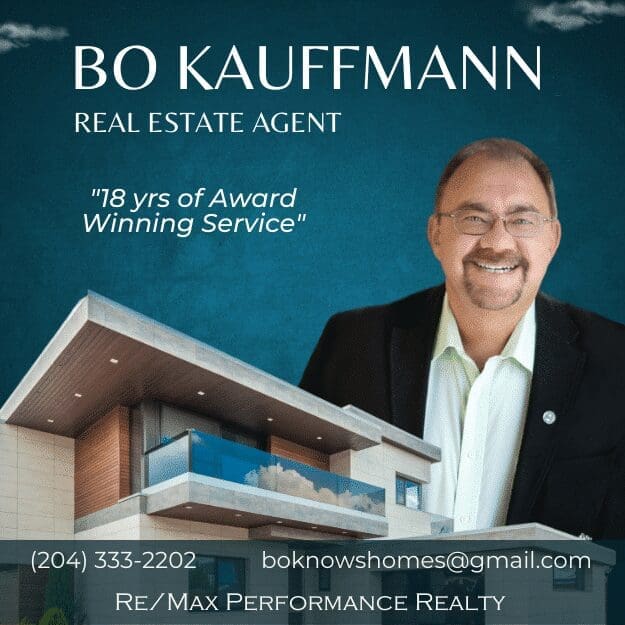 blog.winnipeghomefinder.comNovember 4, 2012 8:54:32 AM CST
    Latest Posts
Latest Posts home staging, Real estate, selling Home Staging Tip #5: Furniture Placement and Lighting . Home Sellers are finding that Home Staging can help them obtain the best offers possible on their houses and condos. No matter the real estate market, whether its hot or slow, staging will help show off your home and […]
The post Home Staging Quick-Tip #5: Furniture and Lighting appeared first on Winnipeg's Real Estate Blog.
---
RSS Feed Powered by MaxBlogPress Bring My Blog Visitors Back
---
---
About the Publisher
Bo Kauffmann is a residential real estate agent with over 18 yrs experience in helping buyers and sellers achieve their goals.  Inducted into the
REMAX Hall of Fame
in 2010 and receiving the
REMAX Lifetime Achievement Award
in 2019, Bo has sold over 500 houses and condos in the Greater Winnipeg market.  He is an accredited buyer representative (A.B.R.) and a Luxury Home Marketing Specialist.   Bo provides exceptional service to First-Time Home-Buyers, Seniors looking to downsize and Home Sellers of all ages.   He can be reached easily   
By E-Mail
or call/text him   
Call/Text Here
---
---
  Never miss an episode of our real estate podcast. Install our
FREE Podcast App
available on iOS and Android. For your
Apple Devices
, click here to
install our iOS App.
For your
Android Devices
, click here to
install our Android App.
Check my
videos on Youtube
Check out our Podcast