Why Synthetic Wicker might just be perfect for your home or patio
.
Most homes these days tend to have patios and in recent years decking has become a trend which just seems to be growing with every passing summer. As humans we love to be outdoors in the fresh air, especially when the weather's good or, let's face it, not below freezing.
Thanks to what many scientists insist is global warming, we've certainly seen our fair share of extreme weather over the past few years. As a result it's made our decking areas, if left uncovered, slippery and rather hazardous. But what the constant dripping of water has done to our patio furniture hardly bears thinking about. Rusted metal tables and wonky plastic chairs – we've seen it all and are now paying for those late nights when we went to bed declaring that we'd tidy up and put the patio furniture away the following morning.
And that's why we've had to look for robust patio furniture which can put up with the extremes in temperature that Winnipeg receives.
Synthetic wicker is one such material. It looks just like the real thing (i.e. cane or natural wicker) but won't fall apart or lose its looks with the rain and sun's rays – even if it's left out uncovered. That's because it's constructed from polyethylene – an extremely robust plastic like material.

When applied to an aluminium frame the wicker is like a shield from the rain and other weather hazards ensuring the chair – or table – remains as good looking as the day it was purchased. It can in fact withstand temperatures ranging from minus 70 to plus 80 degrees centigrade.
Advantages of synthetic wicker
It's a lightweight material so very easy to move around when you fancy a change of scene in your garden
It is available in a variety of styles, sizes and colors
It can survive even the most extreme changes in temperature, from sub-zero winters to scorching summers.
Works out very inexpensive considering it'll last for decades
It doesn't absorb dirt in the same way plastic would so it doesn't need a lot of maintenance to continue to look and feel good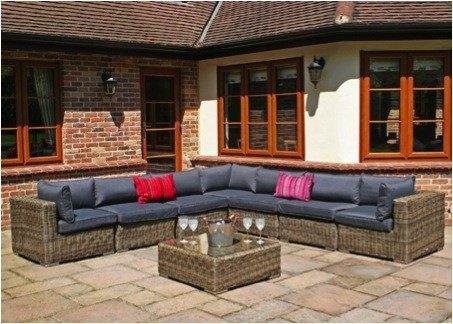 Wicker sofa set from Bridgman
Personally we believe the most impressive aspect of synthetic wicker is the looks factor. It's just so stylish!
https://vimeo.com/10785867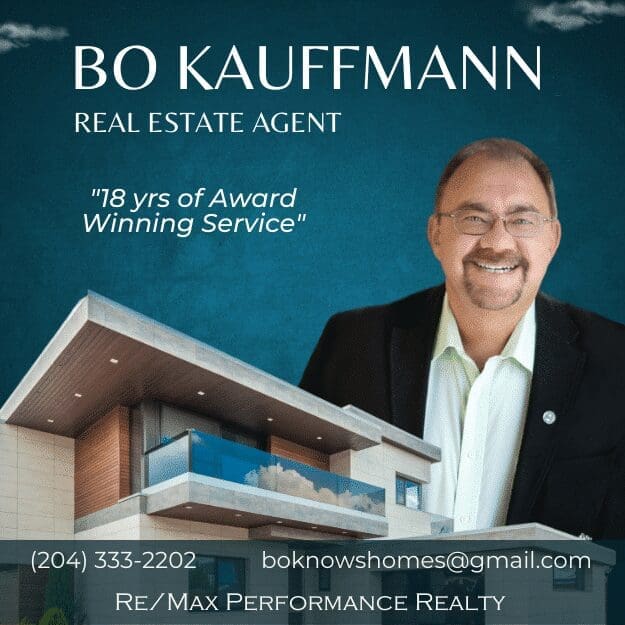 Related Stories
There's nothing like a hurricane to remind us that we haven't properly prepped the patio and deck for inclement weather. For those of you lucky enough to have evaded Sandy's path, take this opportunity to get your outdoor spaces ready for the upcoming cold months. As the last of the leaves drop, it's…
blog.winnipeghomefinder.comNovember 4, 2012 8:54:32 AM CST
    Latest Posts
Latest Posts home staging, Real estate, selling Home Staging Tip #5: Furniture Placement and Lighting . Home Sellers are finding that Home Staging can help them obtain the best offers possible on their houses and condos. No matter the real estate market, whether its hot or slow, staging will help show off your home and […]
The post Home Staging Quick-Tip #5: Furniture and Lighting appeared first on Winnipeg's Real Estate Blog.
---
RSS Feed Powered by MaxBlogPress Bring My Blog Visitors Back
---
---
About the Publisher
Bo Kauffmann is a residential real estate agent with over 18 yrs experience in helping buyers and sellers achieve their goals.  Inducted into the
REMAX Hall of Fame
in 2010 and receiving the
REMAX Lifetime Achievement Award
in 2019, Bo has sold over 500 houses and condos in the Greater Winnipeg market.  He is an accredited buyer representative (A.B.R.) and a Luxury Home Marketing Specialist.   Bo provides exceptional service to First-Time Home-Buyers, Seniors looking to downsize and Home Sellers of all ages.   He can be reached easily   
By E-Mail
or call/text him   
Call/Text Here
---
---
  Never miss an episode of our real estate podcast. Install our
FREE Podcast App
available on iOS and Android. For your
Apple Devices
, click here to
install our iOS App.
For your
Android Devices
, click here to
install our Android App.
Check my
videos on Youtube
Check out our Podcast