3 different types of homes
When looking at buying single-family homes, buyers basically have 3 choices in the types of homes available. The first option is a stand alone house (often called detached home).
The second option is a semi-detached home (also called semi-attached home or side-by-side) The characteristic of this style of house is that two homes share a common wall between them.
The third option are townhouse-style homes, (sometimes called row houses) These usually come in rows of 4 or more.
In this post we will examine the pros and cons, benefits and drawbacks of each style. Let's look at these in order.
What is a detached home?
When buyers talk about 'buying a house', they most often envision this most common type of home. A fully detached, stand alone home with no shared wall, and open property around all four sides, basically a separate building. These single family homes come in many styles, including:

Bungalows
Split-level Homes
Two Storey Homes
Cab-Overs
1-1/2 Storey Homes
2-1/2 Storey Homes
These homes come in all sizes, from a small house of 400 sq ft. in Elmwood, to huge 5,000+ square foot mansions in Tuxedo, Linden Woods or Royalwood, Winnipeg. Detached homes have their pros and cons.
Benefits of a Detached House (Separate House)
Privacy: Since the owners do not share a wall with a neighbour, these stand-alone homes tend to be quieter inside.
Autonomy: No need to ask your neighbour for agreement to change the colour of the house, or re-shingle the roof.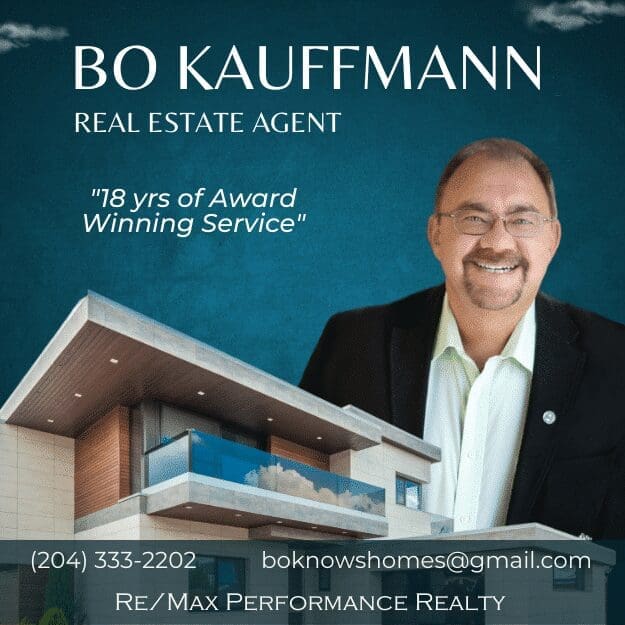 Natural light: Ability to have windows on all 4 outside walls means a brighter interior
Larger yards: Most detached homes feature wider properties than their semi-detached counterparts, giving them a larger rear and front yard.
Popularity: This is the most popular type of property, resulting in enhanced opportunity for value appreciation
Drawbacks of a Detached House
It's not all roses and sunshine, as there are a few drawbacks to owning this type of house.
Building Cost: Detached homes cost more to build, requiring a higher initial investment by the buyer.
Property Cost: Larger property means more expensive, adding to the initial investment.
Popularity: During times of heavy buyer activity, these stand-alone homes are more often the subject of bidding wars.
Higher Utility Costs: Since all your exterior walls are exposed to the elements, heating costs in winter, and cooling in summer, will be more expensive.
Higher Property Taxes: With higher home value and larger property sizes come higher property taxes.
As with most things, choosing between a single-family house or or a semi-detached house is an exercise in compromise. As a home owner, what is more important to you? Privacy, ownership autonomy and property size, or lower price and maintenance costs?
It should be added that in urban areas, this single-detached house is the most common type of residential structure.
Main Advantages Semi-Attached Homes (Side-by-sides)
This is a growing option in many larger urban centres. Scarcity of land, and the rising costs of property, is encouraging new home builders to venture into the market of attached homes. In Winnipeg, side-by-side homes started to make an appearance in the 1960's but are enjoying a strong resurgence in popularity. As many of them are new builds, an attached house can come in several styles:
Bungalows
Spit-level Homes
Two Storey Homes
While you are not likely to find 1-1/2 or 2-1/2 storey homes, semi-attached are also a popular option for condominiums. There are a number of very good benefits to buying a single-attached home:
Lower Cost: As these come with lower building costs, and use less land, the average price of a side-by-side is lower than a similar sized and appointed single-detached dwelling.
Lower Utility Bills: You'll be sharing one wall with a neighbour, meaning lower heating and cooling costs for you (and your neighbour)
Less Yardwork: Your property will likely only be 25 to 30 feet wide, meaning less grass to cut, water and maintain.
Semi-attached homes come in all shapes and sizes, with square footage matching most stand along homes on the market.
Draw-backs of a semi-detached property
Noisy Neighbours? New construction methods have come a long way, and sound-proofing has evolved significantly. However, you DO share a wall with a neighbour, and loud arguments or stereo and tv noise will still be noticeable.
Maintenance: In most of these type of homes, the roof line is continuous across both homes. When it comes time to replace your shingles, it is best to update the entire roof. This will require your neighbour to agree, otherwise it will look odd with one new roof and one old one.
In a time of rising building and land costs, semi-attached homes are still an excellent option for young couples looking for their first home. Now let's look at the third type of home, the Townhouse or Row-House
Townhomes or Row Houses
These types of homes take the advantages (and draw-backs) of a side-by-side to extreme levels. These are usually found in only one style of building: The 2 storey home. Although available in rows of 4, a 6-unit townhouse is a more common style of build in Winnipeg. The benefits are similar to that of a side by side:
Lower Cost: Again much cheaper to build, as most units actually share 2 walls, and feature even narrower properties. (Many are just 20 feet wide)
Lower Taxes: As property taxes are based largely on value of the building and frontage of the property, you can benefit from lower property taxes.
Lower Utility Costs: Especially owners of 'interior units', who only have 2 exterior walls exposed to the elements, will benefit from lower utility cots.
The draw-backs of a townhouse are similar to those of a side by side, and perhaps more extreme as well:
Noisy Neighbours on two sides: townhouse owners of interior units will be at the mercy of 2 neighbours, two sets of stereo and TV and visiting mother-in-laws.
Smaller Yards: With many properties less than 25 feet wide, adding a detached garage is often limited. On the bright side, you do still own your own lot.
Natural Light:  Window space of interior units is limited to only 2 walls.
As with side-by-sides, home builders are increasingly building these types of residential properties, and offering luxury townhomes worthy of consideration. Despite the drawbacks, these housing styles offer a great opportunity for a young couple or those looking to downsize from a larger, more expensive single-family dwelling.
Here is an example of a luxury townhome
So now that we know the 3 different home types, (detached or stand-alone, attached or side-by-side, and the townhome) let's take a quick look at the different 'Styles' of homes available. These are
Bungalows
Split-level Homes
Two Storey Homes
Cab-Overs
1-1/2 Storey Homes
2-1/2 Storey Homes
Bungalows
The bungalow is identified by having just one main-floor level, where all rooms are on the same ground floor level. This is the most popular, and expensive, style of home, having the larges roof and basement size.
Split-Level Homes
These are available most commonly as a 3-level split, or a 4-level split. Floor space is measured by combining all floors EXCEPT the lowest level. In other words, a 1,200 square foot 3-level split home means that the top TWO floors add up to 1200 feet, with the lowest level being considered the basement. Conversely, a 1,600 ft 4-level split counts the top 3 levels, and again the lowest level is designated as the basement.
Two Storey Homes
Most common layout of these will see the bedrooms and most bathrooms on the top floor, with living room, kitchen and often a small bathroom on the main floor. Both floors add up to the total square footage.
Cab-Over Homes
This new style of home was first seen around the turn of the century, and is identified by having a large room (usually the master bedroom) situated above the attached garage. This room tends to be huge and is an attractive feature, but does come with drawbacks. Young families might not like the fact that the master bedroom is on a different level than the childrens bedrooms. Also, the noise of the garage door opening and closing can be a disturbance to those trying to sleep in the room above the garage.
This newer style of home is commonly found in some of Winnipeg's newer subdivisions, such as Royalwood, River Park South and Amber Trails.
If you're looking at buying a house in Winnipeg, give me a call anytime for a free buyer consultation.
FAQ about detached homes
Q: What does detached house mean?
A: A detached house is a free-standing residential building, with it's own separate entrance, usually located on a single lot. All exterior walls are exposed to the elements, and not attached to another building.
Q: What's the difference between a detached and attached home?
A: While a detached home is completely free-standing, an attached home is connected by a separating wall to another residence. The most common type of attached home is the 'side-by-side', where two homes are connected to each other by a common wall.
Q: What's another word for detached home?
A: Although 'detached home' is the term most commonly used by real estate agents, another commonly used label is 'stand-alone' residence. This is the most common residential property type in North America.
---
---
About the Publisher
Bo Kauffmann is a residential real estate agent with over 18 yrs experience in helping buyers and sellers achieve their goals.  Inducted into the
REMAX Hall of Fame
in 2010 and receiving the
REMAX Lifetime Achievement Award
in 2019, Bo has sold over 500 houses and
condo
s in the Greater Winnipeg market. He is an accredited buyer representative (A.B.R.) and a Luxury Home Marketing Specialist. Bo provides exceptional service to First-Time Home-Buyers, Seniors looking to downsize and Home Sellers of all ages. He can be reached easily
By E-Mail
or call/text him   
Call/Text Here
---
---
  Never miss an episode of our real estate podcast. Install our
FREE Podcast App
available on iOS and Android. For your
Apple Devices
, click here to
install our iOS App.
For your
Android Devices
, click here to
install our Android App.
Check my
videos on Youtube
Check out our Podcast