Blocked Drain:  Easy tips to help unclog them
It is a common occurrence for every household to have a blocked drain at some point of time. This fact is the truest when it comes to our kitchen sinks, where we tend to dump every bit of food that we consume. In such cases, it is our natural instinct to call a plumber to help us with the unclogging process, as we do not find ourselves fit to do the same. However, the truth is that unclogging kitchen drains is not a rocket science. You can do it yourself without the help of a plumber unless, of course, all tried methods have failed.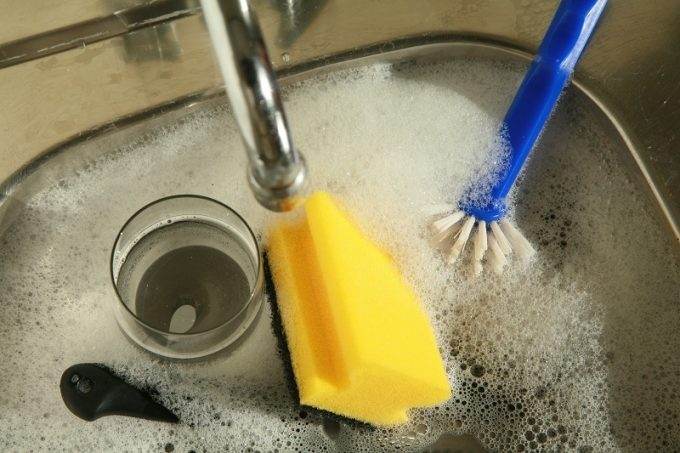 All that you require unclogging the stubborn kitchen drain from its impurities are some tools and a little bit of know-how regarding some DIY tactics, after which you are good enough to go on your own. Here are some tips for you to go ahead with your DIY plumbing. However, if nothing works, please call a plumber before things go out of hand and you are in a mess.
Tools to keep handy
You might think that your plumber possesses tools, which have super powers that can fix any plumbing issue. However, the truth is that tools that you need to fix a blocked drain in the kitchen or any other blockage for the fact are quite affordable. Some of the tools that you can keep handy are-
Plunger– This tool is the handiest and should be a must-have in every household. It can clear out any kind of blockade from most of the fixtures like toilets, sinks, and even tubs.
Cable Auger– This tool is helpful if the blockage is deep down in the drainpipe. You can find cable augers available within the size range of 25ft-100ft, to suit whichever requirement you might have.
Electric Power Auger- This tool consists of a large cable auger powered by an electric motor. The tool is highly effective and mostly used to unclog through any clog. The only problem is that, if you are a tenant, then you need to ensure that your rental agent shows you how to safely dispense and retrieve the cable.
Try some DIY
In the kitchen, many of us have tried unclogging our blocked drain with the help of hazardous materials that we see on the television. These materials can cause us to fall ill or worse cause us irreparable damage in the long run.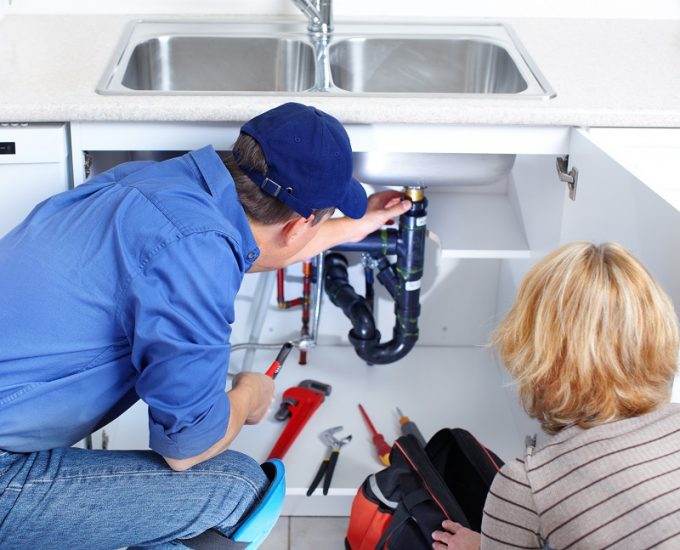 The good news is that to get a clear and running drainage system, we do not have to use these hazardous materials. There are safer tried and tested DIY methods that can help us get rid of these problems. Here is one for you to try out.

Drain out any extra amount of water from the sink caused due to the clogging. Use a spatula and thrust down some baking soda into the drain pipe of the kitchen sink. Once that you have done so, pour in some vinegar into the drain opening and close the opening with the stopper to force it down the drain. Wait for five minutes, remove the stopper, and pour in some warm water. The blocked drain problem should disappear. If the warm water fails to work, try pouring in some boiled water to make it go through.
Conclusion
A blocked drain is mostly a result of us pouring garbage down the drains. We can always prevent blockages with just a little care. To prevent future blockage of your kitchen sink, avoid putting food waste, solids, and kitchen oils down the drain, as much as possible. As precaution is always better than cure. So, be cautious of what you dump and save yourself the problem of calling a plumber.
---
---
About the Publisher
Bo Kauffmann is a residential real estate agent with over 18 yrs experience in helping buyers and sellers achieve their goals.  Inducted into the
REMAX Hall of Fame
in 2010 and receiving the
REMAX Lifetime Achievement Award
in 2019, Bo has sold over 500 houses and
condo
s in the Greater Winnipeg market. He is an accredited buyer representative (A.B.R.) and a Luxury Home Marketing Specialist. Bo provides exceptional service to First-Time Home-Buyers, Seniors looking to downsize and Home Sellers of all ages. He can be reached easily
By E-Mail
or call/text him   
Call/Text Here
---
---
  Never miss an episode of our real estate podcast. Install our
FREE Podcast App
available on iOS and Android. For your
Apple Devices
, click here to
install our iOS App.
For your
Android Devices
, click here to
install our Android App.
Check my
videos on Youtube
Check out our Podcast