Winnipeg Symphony Orchestra
.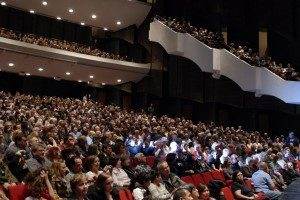 Performing more than 80 concerts every year, the Winnipeg Symphony Orchestra consistently wows Winnipeggers and tourists from across the globe with their brilliant musical acts.
Music is a form of art and the Winnipeg Symphony Orchestra does it well. Between touring the globe, putting on family concerts and playing music written by master composers, the Winnipeg Symphony Orchestra covers a great deal of ground so that people of all ages and backgrounds can enjoy the music they perform.
Education and outreach programs play a major part of the Winnipeg Symphony Orchestra's role
The W.S.O. is renowned as the largest performing arts organization in Manitoba offering musical education programs. Their goal is for everyone interested to be able to learn about, practice and enjoy music to their heart's content.
This vision is particularly expressed through the Winnipeg Symphony Orchestra's commitment to liaising with schools: every year it reaches out to 300 schools with educational music programs. By connecting with so many schools, the W.S.O. is able to reach out to more than 30,000 students each year! The Winnipeg Symphony Orchestra certainly makes it possible for youth to achieve their musical dreams.

In addition, educational concerts are performed by the Winnipeg Symphony Orchestra each year to various students of all ages, from elementary school children to high school teenagers. The organization also works with inner city youths to promote the values of a musical education. Healthcare centres and music students from the University of Manitoba also benefit from programs through the Winnipeg Symphony Orchestra.
Enhance your musical awareness with the W.S.O.
Founded over 60 years ago and performing concerts for 100,000 audience members each year, the W.S.O. focuses on building communities around musical education and celebrating artistic excellence in both professional musicians and new rising stars.
Winnipeg has a vast array of cultural experiences that everyone should partake in on a regular basis. Whether it is visiting an art gallery, participating in one of the many annual festivals in the downtown area, enjoying live theatre or drinking in the beautiful sounds of the Winnipeg Symphony Orchestra, you are sure to have a lovely time and learn something fascinating in the process.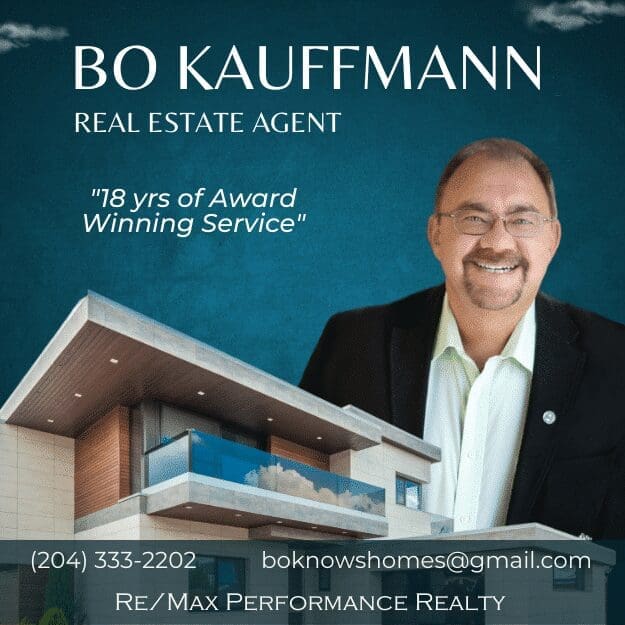 Visit the Winnipeg Symphony Orchestra to make a donation to support one of its many education and outreach programs, or buy tickets to this season's shows.
Sagan Morrow owns an open-concept condo in Winnipeg's Exchange District and loves downtown living. By night she writes the blog Living Healthy in the Real World and is the Executive Director for The Food Label Movement; by day, she coordinates the Dig In local food campaign for Food Matters Manitoba. Sagan has a Bachelor of Arts degree in Rhetoric, Writing and Communications and is a Certified Holistic Nutritionist. She enjoys taking in the theatre and art culture of downtown Winnipeg during her spare time.
Similar stories
feedproxy.google.comJuly 27, 2012 8:10:08 AM CDT
100 years of renowned art at the Winnipeg Art Gallery Celebrating its 100th year in 2012, the Winnipeg Art Gallery is an iconic establishment in downtown Winnipeg. The modern building is located right on Memorial Boulevard, mere blocks away from the University of Winnipeg. Containing nearly 24,000 works of art, the Winnipeg Art Gallery is […]
The post Winnipeg Art Gallery is a respected Winnipeg attraction appeared first on Winnipeg's Real Estate Blog.
Recent Comment
Assiniboine Park features Movies under the stars in Winnipeg : Winnipeg's Real Estate Blog[…] post Winnipeg Art Gallery is a respected Winnipeg attraction appeared first on Winnipeg's Real Estate […]
Reply this comment
Read more comments…
---
RSS Feed Powered by MaxBlogPress Bring My Blog Visitors Back
---
---
About the Publisher
Bo Kauffmann is a residential real estate agent with over 18 yrs experience in helping buyers and sellers achieve their goals.  Inducted into the
REMAX Hall of Fame
in 2010 and receiving the
REMAX Lifetime Achievement Award
in 2019, Bo has sold over 500 houses and condos in the Greater Winnipeg market.  He is an accredited buyer representative (A.B.R.) and a Luxury Home Marketing Specialist.   Bo provides exceptional service to First-Time Home-Buyers, Seniors looking to downsize and Home Sellers of all ages.   He can be reached easily   
By E-Mail
or call/text him   
Call/Text Here
---
---
  Never miss an episode of our real estate podcast. Install our
FREE Podcast App
available on iOS and Android. For your
Apple Devices
, click here to
install our iOS App.
For your
Android Devices
, click here to
install our Android App.
Check my
videos on Youtube
Check out our Podcast