Today's real estate market is getting crazier by the day. The costs to own a home are staggering. Still, you should not buy the most inexpensive house possible. You want to make sure it will meet your needs for years to come. These three ideas to help future proof your home will help create a home that will meet the needs of changing conditions you might experience later in life. By Incorporating adaptable design, choosing smart products that will last a lifetime, and designing with mobility in mind, you will ensure your home is prepped!
1. Adaptable Design
Incorporating adaptable design into your home helps it evolve as the needs of you and your family change. Adaptable design is all about having the ability to modify the layout of your home over time. The idea is that you can plan for a particular life stage but can quickly adapt to another as your needs change.
2. Smart Fixtures
You can futureproof your home by choosing the right fixtures. Like lights, thermostats, and other devices, smart technology makes it easy to control your home with just a few clicks on an app or even through voice commands.
The use of smart technology makes sense when it comes to making your home futureproof, as these options are becoming increasingly popular among homeowners who want their homes equipped with modern conveniences that make life easier and more enjoyable.
3. Inclusive Design
Using inclusive design features can be another idea to help futureproof your home. Some things you can do include good lighting design to reduce the risk of falls, placing a bedroom and full bathroom on the first floor, adding guardrails to the outdoor stairs, and more.

If you're building your own home, it helps if you can negotiate with your builder and get great quality products that last. If you are buying a house, check out what materials were used and factor this into your purchase decision. Also, look for products that are easy-to-clean, repair, maintain, and upgrade.
To help avoid expensive renovations, look for products that will last a lifetime. It's important to consider the quality of materials used in constructing a home. Metal roofing is not the most common roofing type, so there are many misconceptions about metal roofing. However, you can futureproof your home and your bank account by increasing the longevity of your home.
Any changes made now will give you more options if something unexpected happens later in life.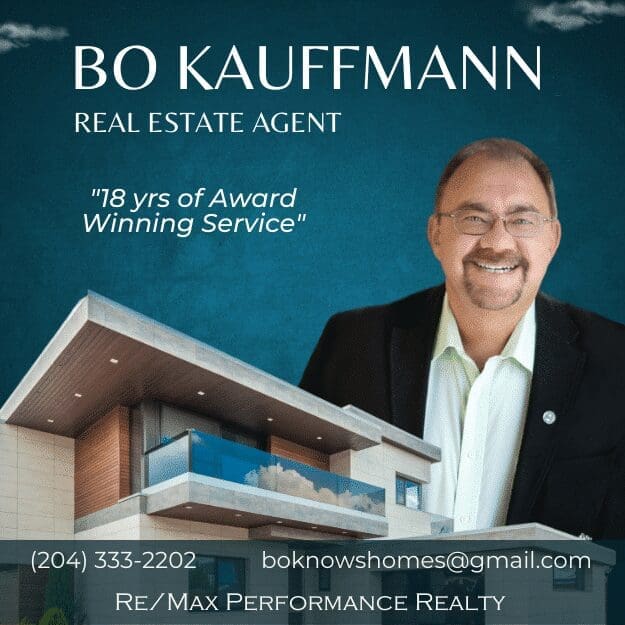 ---
---
About the Publisher
Bo Kauffmann is a residential real estate agent with over 18 yrs experience in helping buyers and sellers achieve their goals.  Inducted into the
REMAX Hall of Fame
in 2010 and receiving the
REMAX Lifetime Achievement Award
in 2019, Bo has sold over 500 houses and
condo
s in the Greater Winnipeg market. He is an accredited buyer representative (A.B.R.) and a Luxury Home Marketing Specialist. Bo provides exceptional service to First-Time Home-Buyers, Seniors looking to downsize and Home Sellers of all ages. He can be reached easily
By E-Mail
or call/text him   
Call/Text Here
---
---
  Never miss an episode of our real estate podcast. Install our
FREE Podcast App
available on iOS and Android. For your
Apple Devices
, click here to
install our iOS App.
For your
Android Devices
, click here to
install our Android App.
Check my
videos on Youtube
Check out our Podcast