You've already done all the preparations and budgeted for your home renovation; all that's left is to let the contractors get to work. If you've never experienced a renovation project or have never worked with contractors, you may not know what to do while it's happening.
Depending on your preferred level of involvement, you may want nothing more than to watch your contractor's every move—or stay out of it completely—but neither option is entirely correct. Do only what you must and stay comfortable during the process by taking these top three considerations to make during a home renovation into account first.
1. Balance Your Involvement
The site of a renovation isn't safe for unprotected and untrained bystanders—that includes the homeowners. Whenever you plan on checking on your contractor, contact them first. They can inform you of any protective gear you may need to bring, such as goggles or a face mask for the dust.
If you constantly check in on your contractors, you may become a distraction and take them out of their work. Limit how often you check in to see how they're doing; alternate between phone check ins and visits. When you do visit, it's okay to ask questions and peruse the progress, but try to avoid nitpicking their work.
Unless you have a background in home renovation, you may not know the difference between a slipshod renovation and a work in progress. Trust the contractor to tell you of any issues that have come up during the project and take notes in a renovation journal, especially if you have concerns.

2. Know When It's Okay To Make Changes
While you've already planned the renovation down to its blueprints, materials, and expenses, you may have ideas or alterations that pop up as you see the project come to life. It is possible to make changes during a renovation, but if you're enlisting the help of a contractor, you must keep them in the loop. They may have ordered the resources for the original plan already and will have to edit their work to apply your changes.
When doing DIY renovations, you'll be more in control of your resources, but will still need to consider how the changes will affect the design. In both cases, consider how it affects your budget and how easy it is to change. Partway in, you may realize reasons why you want carpet instead of laminate, which may be easier to change than switching from a closed kitchen to an open concept kitchen after the contractor finished the walls.
3. Staying In vs. Moving Out During Renovations
Some homeowners can stand living with the constant noise of renovations, but many cannot. If you have a large-scale or whole house remodel, one of your top considerations to make during a home renovation will be where to stay. You may stay with a family member, friend, or even at a hotel. Wherever you go, make sure your contractors properly lock up after a day's work and treat yourself to some relaxation.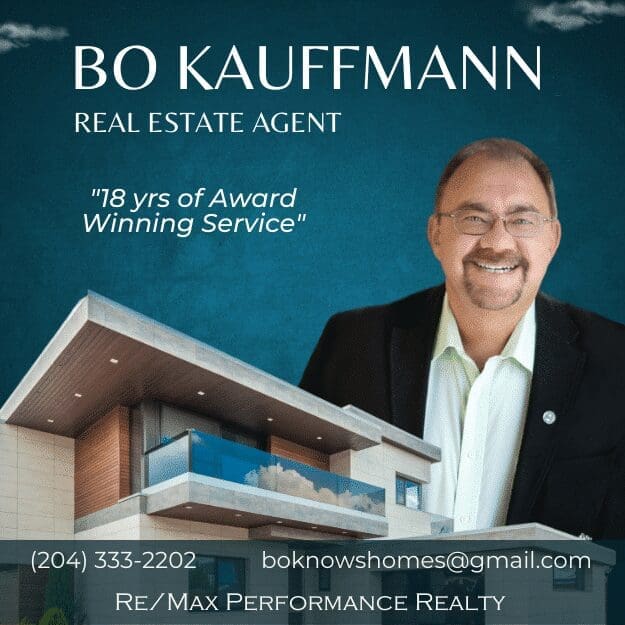 ---
---
About the Publisher
Bo Kauffmann is a residential real estate agent with over 18 yrs experience in helping buyers and sellers achieve their goals.  Inducted into the
REMAX Hall of Fame
in 2010 and receiving the
REMAX Lifetime Achievement Award
in 2019, Bo has sold over 500 houses and
condo
s in the Greater Winnipeg market. He is an accredited buyer representative (A.B.R.) and a Luxury Home Marketing Specialist. Bo provides exceptional service to First-Time Home-Buyers, Seniors looking to downsize and Home Sellers of all ages. He can be reached easily
By E-Mail
or call/text him   
Call/Text Here
---
---
  Never miss an episode of our real estate podcast. Install our
FREE Podcast App
available on iOS and Android. For your
Apple Devices
, click here to
install our iOS App.
For your
Android Devices
, click here to
install our Android App.
Check my
videos on Youtube
Check out our Podcast