If you plan on selling your home any time soon, you need to start thinking about the ways you can make it as appealing as possible. One of them is to avoid certain decor fads that are only likely to alienate potential buyers. No matter how much you like them, if they are not going to increase your chances of closing a deal – get rid of them.
Here are seven home decor fads you should avoid if you are selling your home:
Accent Walls
Accent walls can make any room more vibrant. They are a great way to add a bit of interest to a space and make it look less drab.
If you want the space to appeal to a wide variety of people, you'll want to eliminate the accent wall.
Most buyers won't be able to imagine themselves in a space with an accent wall. It will feel too personal – too much like someone else's home. You want your space to give off neutral vibes and make it easy for the next owner to move in without having to redecorate extensively.

When selling your home, aim for neutral wall colors.
Wallpaper
The same rule applies to wallpaper. People either love it or hate it. If your potential buyers fall into the "hate it" category, they will not even keep looking at the picture of your home they've found online.
If the wallpaper in your home also happens to be old and slightly peeling, it will prove an even bigger burden. You should consider removing it as soon as possible and repainting your walls into a nice neutral color that will appeal to the widest possible audience.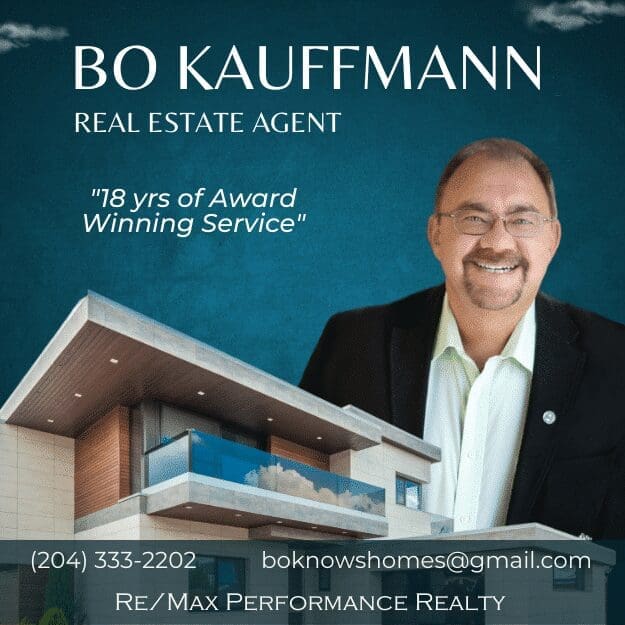 The new owner of your home can always repaint if they feel like it, and they will have a much easier time doing it on a clean, light-colored wall.
Brass or Copper Bathroom Fixtures
While both brass and copper fixtures can look incredibly stylish in a bathroom, especially when paired with a statement tile, they are more likely to alienate buyers than your standard stainless steel.
Fixtures that are difficult to clean and that stain easily will only cause a headache to the new owner of your home. If they are not fans of the trend, they might find your bathrooms ugly and eliminate your home altogether.
Colorful Appliances
If you've purchased a blue microwave or a pink fridge, you may have thought to add a touch of the whimsical to your home. You've probably also paid quite a steep price for it, as these appliances don't usually come cheap and are made by some classy brands.
However, anything other than white or stainless steel in the appliance department can very quickly make potential buyers run for cover. If they hate the look of it or can't imagine themselves as the new owners of a pink fridge, you will lose them in a matter of seconds.
Take the whimsical colored appliance with you and replace it with something a bit more standard (and beige), so to speak.
Too Much White
On the other hand, you don't want to make your home too sterile either. While you may appreciate a minimalist interior and stark white walls, potential buyers might feel like they are in a hospital. That's not the emotion you want your home to spark.
If you've already decorated in all-white, now is a great time to add a bit of warmth to the space. You can do so by changing some of the furniture or simply adding pops of color in the form of art or accessories.
You can ask a professional to help you stage your home, as they will always be able to offer the best advice. If you want to do it yourself, you can, of course, check out Pinterest for inspiration.
Naked Bulbs
Having naked bulbs all over your home used to be quite the trend. And while the Edison bulb certainly does look very stylish, it might set your buyers' teeth on edge.
You want your home to be lit in a better way. You can choose accent lights to draw the eye to specific areas of your home. Make sure the main areas can always be lit very well. For example, the kitchen should be bright and feel airy. There needs to be plenty of light illuminating the areas where food is prepared.
Living rooms and bedrooms can have more subtle lighting, but you also need to provide some bright light source, ideally directly from the ceiling.
A Touch of Discomfort
Utilitarian and practically military or monastery design used to be popular; however, it can radiate quite the wrong emotion. You want buyers to feel warm, cozy, and welcome when they come in. Your space needs to appear comfortable.
Invest in the best mattress for your sleeping style that will elevate the value of the bed. Choose roomy, comfy sofas that are great for lounging. Make the dining room chairs comfy to sit in for hours.
Throw around tiny accent pieces like candles and throws that will invite buyers in and make them feel relaxed and at home. If they feel safe and positive in your space, they are more likely to make an offer.
Wrapping Up Decor Fads To Avoid
Does your home feature any of these fads? It might be time to consider redecorating if you want to sell it faster and avoid alienating a bunch of potential buyers.
---
---
About the Publisher
Bo Kauffmann is a residential real estate agent with over 18 yrs experience in helping buyers and sellers achieve their goals.  Inducted into the
REMAX Hall of Fame
in 2010 and receiving the
REMAX Lifetime Achievement Award
in 2019, Bo has sold over 500 houses and
condo
s in the Greater Winnipeg market. He is an accredited buyer representative (A.B.R.) and a Luxury Home Marketing Specialist. Bo provides exceptional service to First-Time Home-Buyers, Seniors looking to downsize and Home Sellers of all ages. He can be reached easily
By E-Mail
or call/text him   
Call/Text Here
---
---
  Never miss an episode of our real estate podcast. Install our
FREE Podcast App
available on iOS and Android. For your
Apple Devices
, click here to
install our iOS App.
For your
Android Devices
, click here to
install our Android App.
Check my
videos on Youtube
Check out our Podcast