What makes a house a home? The answer to this question differs from person to person. While to some people, the most important part of a home is a big kitchen where they can spend cozy Sunday mornings preparing blueberry pancakes with the family, for others, it's a moody library where they can immerse themselves in a good book with a glass of wine and some soft jazz playing in the background.
But no matter what the concept of "home" means to you, when selling your house, you have to understand that the process shouldn't be about you in the first place. To get a good price and achieve a quick sale, you need to focus on making the buyer fall in love with your home. Here are the best ways to do it.
Curb Appeal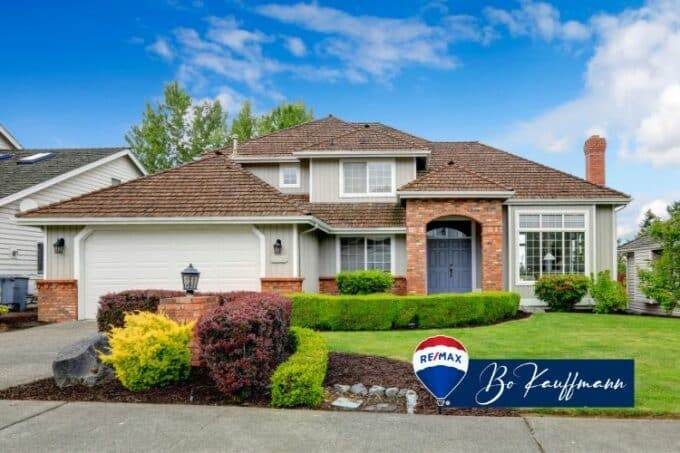 First impressions matter. We form personal and professional relationships based on them. We rely on them to make buying decisions. And you can rest assured that potential buyers will judge your house within the first two seconds of seeing it.
So, if you're looking for ways to make a buyer fall in love with your home, focus on adding curb appeal to your front yard.
The good news is that there are many quick and budget-friendly ways to achieve a stunning effect. From adding a pop of colour to your front door to doing a bit of gardening, you can achieve a lot with a few well-thought-out details. And if you want to take things to the next level, you could even make bigger upgrades like furnishing your porch, installing trendy hardware, replacing the gutters, or slapping on a new coat of paint.

Repair What Needs Repairing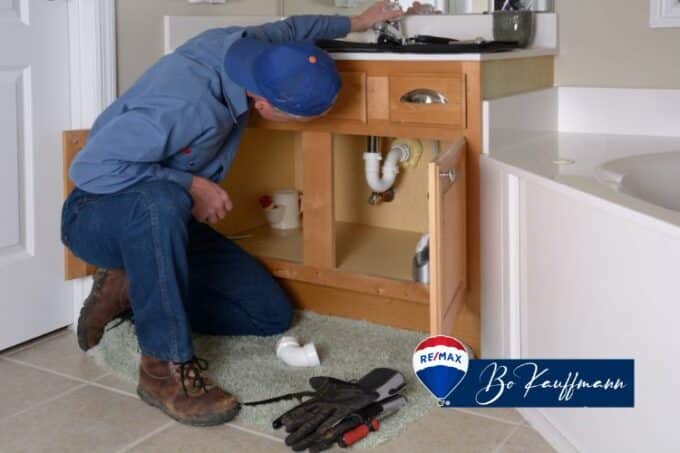 While some buyers may be willing to invest in a fixer-upper, most people won't want to spend their life savings on a house that might take months or years to be ready to move in.
So, if you're looking to sell your home, you should ensure that it's functioning properly — unless you're willing to lower the price. Fix structural and mechanical malfunctions. But! Don't waste time and money on aesthetic renovations. Sure, knocking out a few walls to make the layout more trendy could secure a more attractive sales price. But it could also turn out to be a waste of time, money, and energy, as most home buyers want to make a property that fits their needs, not adapt to someone else's idea of what works and what doesn't.
Create an Aesthetically Pleasing Atmosphere
One of the best ways to make buyers become mesmerized by your home is to make it look stunning.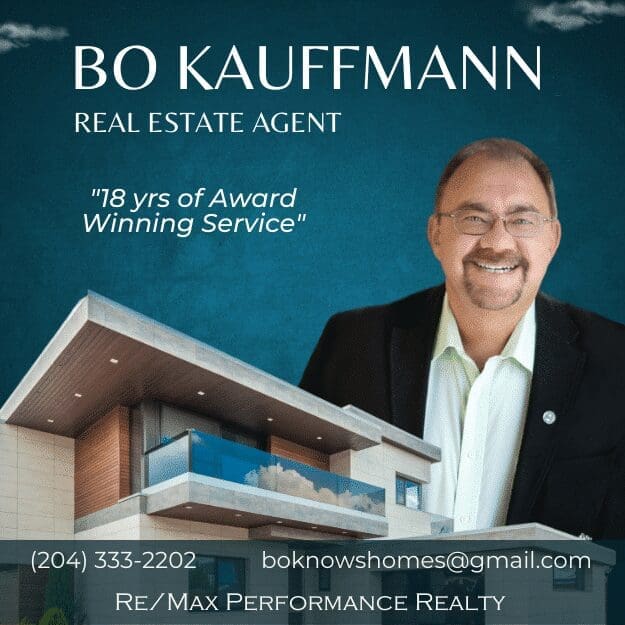 There are many ways to achieve the desired effect. You could update some of your furniture, hardware, and light fixtures to reflect the latest interior design trends. You could showcase timeless design pieces that never go out of style. Or, you could go in a minimalistic direction, declutter and brighten your property to allow buyers to see its full potential at meeting their needs.
But, whatever you choose, ensure that you don't overwhelm potential buyers with overly bold design choices and remove personal items that could prevent them from imagining themselves living in your house. After all, you may adore the details that make your house yours. But showing those off is not what you're here to do.
Don't Neglect Outdoor Areas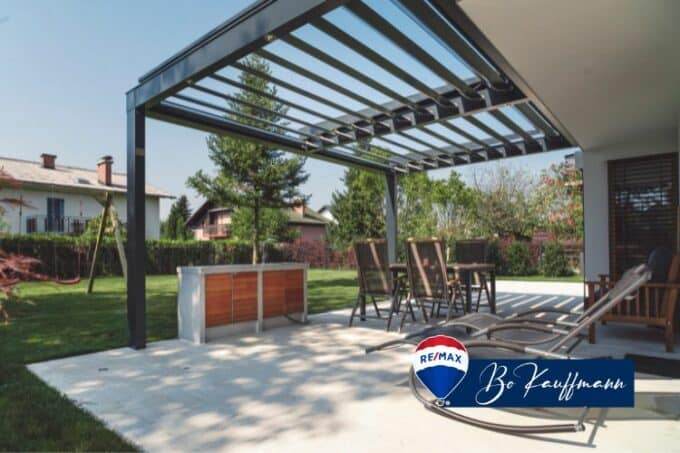 The way people use their homes has changed significantly since the pandemic. Many people have realized that outdoor areas are just as important as the interiors of a house.
So, if you want to attract buyers and help them see the full potential of investing in your property, give your backyard some love.
Whether you invest in a pergola or a heated pool, or make budget-friendly upgrades like planting some veggies or flowers, rest assured that a beautiful outdoor living space will have the power to make buyers fall in love with your place.
Deep Clean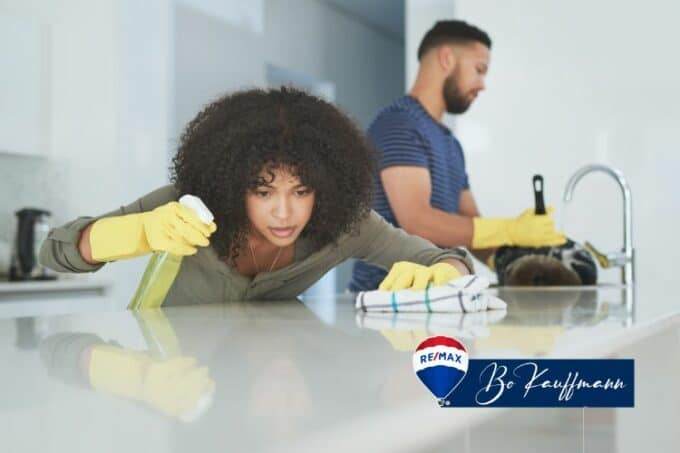 You might run a tight ship and regularly tidy up your home, but a deep clean is a definite must when staging your house for sale.
For starters, it will address neglected areas that you might not be able to address on your own (or that you've gotten used to as they are). On top of that, a professional cleaning will eliminate odours, dirt, or stains that could seriously drive the price down on your house.
It doesn't matter whether you decide to do things on your own or hire professionals. But don't make the mistake of trying to cut costs during this step. It will hugely impact potential buyers' first impression of your home.
Take Professional Photos
Lastly, as you approach the moment of putting your home up for sale, don't underestimate the importance of a professional photoshoot.
Yes, you could take a few pictures with your smartphone camera and use those on your listing page. But do you want people to notice and fall in love with your property? Then you'll do better by staging all the areas and taking high-quality pictures with professional lighting and equipment.
In Closing
There you have it, some of the best ways to make people fall in love with your home.
As you can see, these are all things you can achieve with a bit of elbow grease. However, understand that selling a house can be a challenging and time-consuming process. That's why it's always better to leave the work to the professionals and hire a reliable real-estate agent who'll have all the knowledge and tools to help you get the best price for your treasured residence.
---
---
About the Publisher
Bo Kauffmann is a residential real estate agent with over 18 yrs experience in helping buyers and sellers achieve their goals.  Inducted into the
REMAX Hall of Fame
in 2010 and receiving the
REMAX Lifetime Achievement Award
in 2019, Bo has sold over 500 houses and
condo
s in the Greater Winnipeg market. He is an accredited buyer representative (A.B.R.) and a Luxury Home Marketing Specialist. Bo provides exceptional service to First-Time Home-Buyers, Seniors looking to downsize and Home Sellers of all ages. He can be reached easily
By E-Mail
or call/text him   
Call/Text Here
---
---
  Never miss an episode of our real estate podcast. Install our
FREE Podcast App
available on iOS and Android. For your
Apple Devices
, click here to
install our iOS App.
For your
Android Devices
, click here to
install our Android App.
Check my
videos on Youtube
Check out our Podcast