Are you planning to sell your property soon? Or are you just boosting comfort for your own enjoyment? You need to up your game and give your home a classy vibe that will wow everyone who enters your space. Luckily, upgrading your home is faster and easier than you might think thanks to these valuable changes.
Remove clutter
Don't even think about adding anything to your home before you get rid of all the clutter. The mess on your kitchen counter and kids' toys need to have an appropriate place instead of being just left on display. This is a free yet effective way to ensure your home looks elegant and classy.
Re-think your coffee table and shelf displays
Once the clutter is gone (mail and ugly newspapers from the coffee table and random things from your shelves) you can start styling them. In order to add class, handpick a few arty books to display on your coffee table and accompany them with a tray filled with candles and other decorative items. Add a focal point to your bookshelf (a sculpture, flower vase) and make the other objects fall into the background. You can also think in groups of three when arranging your displays—this is a fool-proof way to make any surface look great.
Create a welcoming vibe with throw pillows
Any sofa can go from looking average to being inviting and classy with just one throw pillow. As long as you don't go overboard with the number—it's easy to get carried away—you can employ pillows anywhere from chairs to benches to beds and even floors (if you're aiming for that informal, bohemian look).
Get a houseplant
Plants are not only good for your health and wellbeing, but they also add a pop of color to your space and boost its overall aesthetics. If you're not much of a gardener, a bouquet of fresh flowers is oftentimes all you need to do in order to bring your space to life. They are easy-to-switch-up bursts of color, but they also make any space feel more comfy and expensive even if you have to dive into your own garden to pick a few fresh specimens.
Revive your tired entrance
This is especially important if you're trying to impress buyers because first impressions often mean the most. If your front door (or any door in your place) has seen better days, make sure to invest in something modern and attractive. No funds for new doors and cabinets? Ditch your old hardware and replace it with something elegant and enticing. Opt for some luxury door handles and everything from your old doors to your cabinets will look fresh and attractive. Devil often lies in the details, so don't forget to keep an eye on them.
Direct the eye upwards
If you want to boost class in your space instantly, do something about your dull ceilings. A decorative ceiling medallion works like a charm. They were especially big during the Victorian era, but if you opt to give one to your more modern home, they will still add particular elegance to your space that can't be imitated with any other architectural element.
Put up some art
Even if you're aiming for an ultra-minimalist design, you still need some art on your walls. For the biggest impact you have to go big with your scales—a large canvas will give your home that expensive vibe even if you didn't spend that much money. Usually, abstract large-scale pieces that stretch all the way from the back of your sofa to the ceiling grab all the right attention with buyers. If you're not selling yet, go with something that looks best to your eye today—good art doesn't lose value or effect with time.
Grab something golden
If you're aiming for glam more than class, you need a touch of luxury in the form of gold. While you can add a few gilded accent pieces for your space, you can also choose a cheap solution and grab a can of gold spray paint. Use it on your frames, vases, trays, shelving or side chairs and tables and you'll achieve big results with very little money. Gold has always been the pinnacle of luxury, so adding touches throughout your home will boost glamour like nothing else can. 
Anchor the room with a rug
To finish redecorating your space, end the process with a rug. This design element will give your space structure and tie everything together. A right-size area rug will prevent that "floating furniture" effect and contain the room and all the items in it. Feeling really bold? Try rug layering for an amazing visual effect.
No matter if you're preparing to put your property up for sale or just sprucing it up for any personal reasons, these design tricks will take your home from crass to class. An elegant and sophisticated vibe of your home will make everyone feel welcome (and a little bit jealous).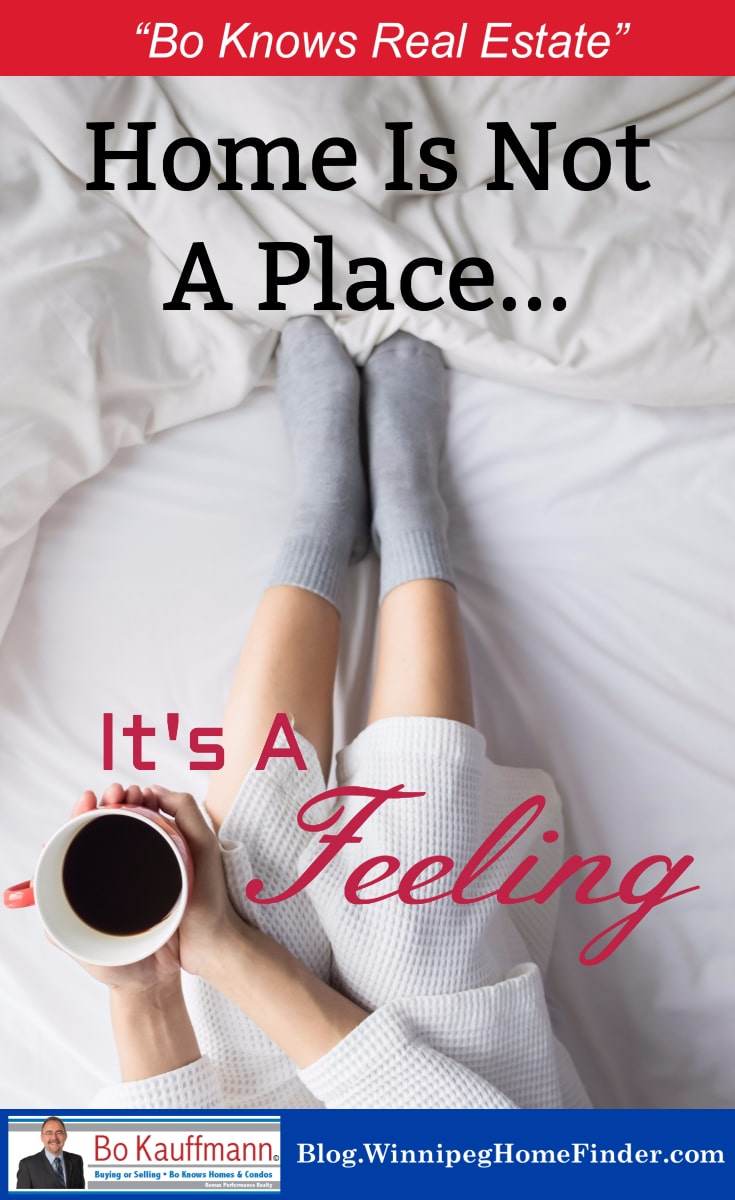 ---
---
About the Publisher
Bo Kauffmann is a residential real estate agent with over 18 yrs experience in helping buyers and sellers achieve their goals.  Inducted into the
REMAX Hall of Fame
in 2010 and receiving the
REMAX Lifetime Achievement Award
in 2019, Bo has sold over 500 houses and
condo
s in the Greater Winnipeg market. He is an accredited buyer representative (A.B.R.) and a Luxury Home Marketing Specialist. Bo provides exceptional service to First-Time Home-Buyers, Seniors looking to downsize and Home Sellers of all ages. He can be reached easily
By E-Mail
or call/text him   
Call/Text Here
---
---
Our Latest Web-Stories
Never miss an episode of our real estate podcast. Install our
FREE Podcast App
available on iOS and Android. For your
Apple Devices
, click here to
install our iOS App.
For your
Android Devices
, click here to
install our Android App.
Check my
videos on Youtube
Check out our Podcast