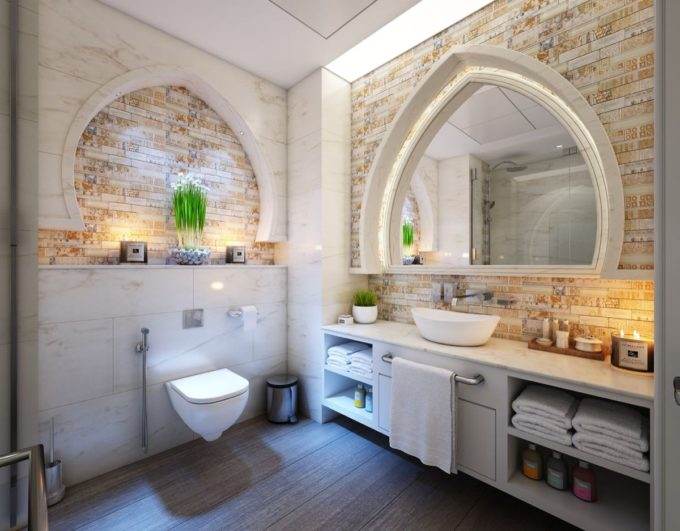 Over the years, we had the chance to experience a lot of weird, quirky, unique and interesting bathroom renovations to say the least. Now, while all of them were undoubtedly trendy and in at some point or the other, they seem to have gone out of style before they came in.
However, this year, the focus of the hottest trends is mostly put on the functionality and usability of the design before anything else. That's why we have decided to list some of the currently hottest trends in bathroom design that are sure to stay trendy and beautiful for a long time. Check them out.
Clean will never go out of style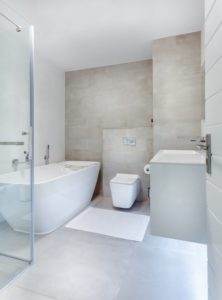 Before we proceed any further exploring different styles and trends, it's important to mention that cleanliness will never go out of style. What this means is that you should make sure that your bathroom is easy to clean and maintain no matter the style you decide to implement. No matter how beautifully you manage to design your bathroom, if it's not easy to keep it clean, it will all be in vain, so keep the practicality of design in mind at all times.
Maximalism is your new best friend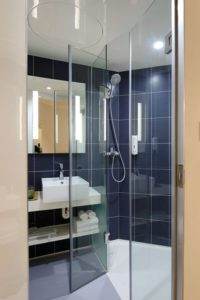 With the current state of things in the world of interior design, you should definitely consider going for a maximalist vibe in your bathroom. Not only is this style an excellent representation of visual cleanliness but it also ensures a beautiful design without too much clutter and unnecessary things. Therefore, consider going for an oversized bathtub in your bathroom, implement a big, off-the-floor storage space with built-in sinks and top it all odd with a huge statement mirror. This way, you'll ensure that you're left with a clean and simple design that makes a loud statement and looks simply gorgeous.
Pay attention to colour
The next thing you should pay attention to if you are designing with a long-term mindset is definitely colour. For instance, off-whites, light greys and other subdued neutral shades are your best bet. First of all, they will make the space look clean and bright, which is definitely something you should aim at creating in your bathroom. Furthermore, they make an excellent – so to say – clean canvas, where you can change up the design and colour scheme with different accessories whenever you feel like it, without having to completely redo your bathroom. Therefore, paint your walls white and choose durable tiles in a neutral shade to create a perfect neutral base ready to take on any design.

Invest in high-quality accessories
As for the bathroom accessories, they should not only be useful and beautiful, but they should also be of the highest possible quality. For instance, Aussies have already proven themselves as the leading group when interior décor is concerned, so borrowing an idea or two from them will definitely work in your favour. When decorating their bathrooms, they always browse different bathroom supplies from Sydney until they find something that not only matches their aesthetic but is extremely durable as well, to ensure that the supplies will last them for many years to come.
Design with a future-oriented approach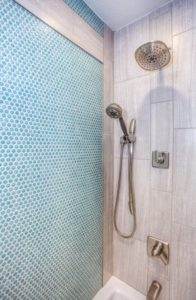 Finally, when designing any room in your home, and especially the bathroom, you should do so with a future-oriented approach in mind. What this means is that you should never focus your efforts on solely following the latest trends, but you should try and go with something that will last you for a long time. Bathroom renovations can be quite expensive and many people don't really redo their bathrooms more than a couple of times in their lifetime, so you want to create the space that is first of all durable and sustainable, but also a space that can easily be redecorated by simply replacing a couple of small details and accessories.
As you can see, managing to create a beautiful bathroom that will stay that way for many years to come is not difficult at all. Your main goal should be putting together an environment that is easy to clean and maintain, but that doesn't lack style and personal appeal either. Once you manage to do so, you will be left with a clean and beautiful bathroom design many will be envious of.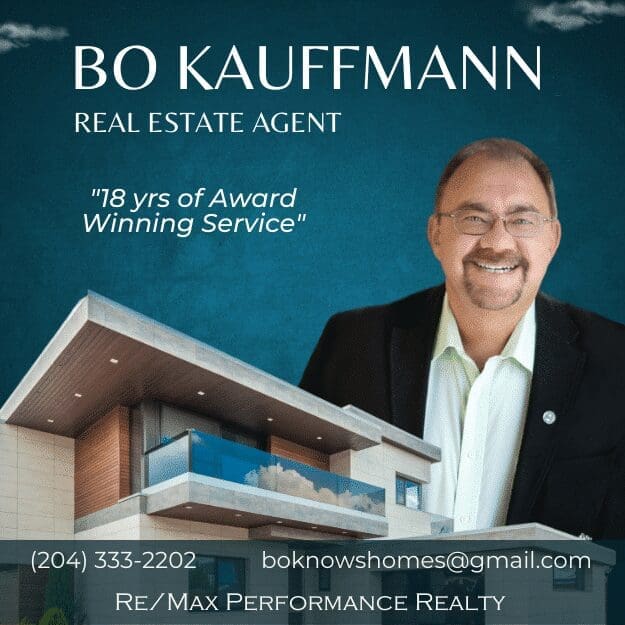 Also read:  Kitchen Reno Trends of 2019.
---
---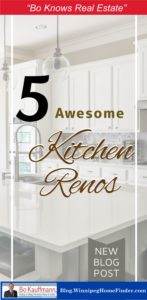 Please Follow Me On Social Media 💕
Want the latest news, tips and fun updates?  Follow me on Pinterest, Instagram and 'like' my facebook page.  Also follow me on Twitter,  and connect on LinkedIn.  I appreciate the show of support.❤️
How to make money in real estate | Investing in real estate | How to buy rental properties | #RentalProperties #RealEstate #Investing
---
---
---
---
About the Publisher
Bo Kauffmann is a residential real estate agent with over 18 yrs experience in helping buyers and sellers achieve their goals.  Inducted into the
REMAX Hall of Fame
in 2010 and receiving the
REMAX Lifetime Achievement Award
in 2019, Bo has sold over 500 houses and
condo
s in the Greater Winnipeg market. He is an accredited buyer representative (A.B.R.) and a Luxury Home Marketing Specialist. Bo provides exceptional service to First-Time Home-Buyers, Seniors looking to downsize and Home Sellers of all ages. He can be reached easily
By E-Mail
or call/text him   
Call/Text Here
---
---
  Never miss an episode of our real estate podcast. Install our
FREE Podcast App
available on iOS and Android. For your
Apple Devices
, click here to
install our iOS App.
For your
Android Devices
, click here to
install our Android App.
Check my
videos on Youtube
Check out our Podcast