The COVID-19 pandemic has done some serious damage to the economy and the rental industry. Millions of people are currently unemployed. Nearly a third of U.S. tenants didn't pay their April rent when due. Canadians are calling for rent relief measures to protect at-risk tenants, and the fate of Airbnb (and the hosts who profited from vacation rentals) hangs in the balance as bookings tank. Being a landlord at this time doesn't sound too enticing.
Is This a Good Time to Invest in Rental Property?
For investors willing to take a risk, they may see the current uncertain climate differently. Is this a good time to invest in rental property? There are some positive signs. You can get more home for your money than ever right now. Interest rates are the lowest they've been in nearly 50 years, and it's likely that fewer individuals are looking to buy homes right now, which may make it a buyer's market.
There are also drawbacks that may cause more conservative investors to think twice about investing in rental properties right now, however. Tenants may be unable to afford their rental payments during this time. In addition, landlords may need to take additional measures to safeguard and sanitize their properties to minimize the spread of the coronavirus.
Who Should Consider a Rental Property
As mentioned, the economic uncertainty can be a major drawback at this time. As millions of workers are unemployed or furloughed in both the U.S. and Canada, there are protections in place that prevent a landlord from evicting tenants who are unable to pay their rent during this time.
If you can financially afford the worst-case scenario — carrying a mortgage without any rental income for several months — a rental property may be a good investment decision, however. As mentioned, interest rates are at all-time lows. Most experts agree that a recession is coming or already here, which could lower property value prices. You may be able to get a great deal on an investment property if you can hang on to it without a tenant for a while, or afford the risk of having renters that may not be able to pay rent.

See your investment as an opportunity to buy low and then hang on for the long term. Riding out the current economic climate means you'll be able to reap the benefits of your investment in the future.
Fixer-Uppers May Be a Good Option
Many property investors may be put off by buying a fixer-upper. They're less expensive but require months of rehabilitation to get them rentable. With the economy currently on hold, it may be the best time to buy and renovate a fixer-upper. You can address more time-consuming issues such as asbestos abatement and structural improvements while the COVID-19 outbreaks are being resolved.
You may be able to get better deals from out-of-work contractors at this time as well, and do renovations you may normally avoid. Just remember to clean and sanitize your property regularly to reduce the risk of coronavirus exposure by your contractors and potential tenants.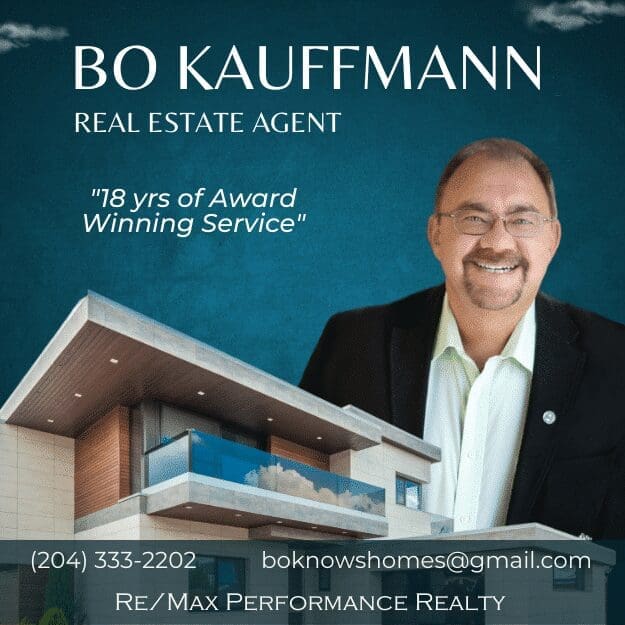 Another positive aspect about buying a fixer-upper is that you can always change your mind about renting it out and flip the property instead. You may be able to make a quick profit on your renovation by selling it without tenants and investing the sale proceeds into a different property.
Know Your Tax Liability
When looking at investing in a real estate property, take a hard look at your tax liability. Especially if you're investing in U.S. properties across the border, as U.S. taxes vary by state — some states have no income tax while others have high property tax rates.
Taxes shouldn't be affected by the current climate, but it can make a difference in whether you can afford a rental investment property or not. When factoring the purchase price of the property versus how much you can charge in rent, don't forget to include your tax liability in your costs. It may be advisable to consult with a tax specialist familiar with foreign tax liabilities for Canadians.
Keep an Eye on the Hotter Urban Markets
Location should be one of the most important factors when looking for rental property. The properties that renters desire the most are usually the most expensive to buy property in. If the economic downturn continues, it may be the ideal time to invest in a rental property in the most sought after metropolitan areas and neighborhoods.
Deciding If and When to Invest Is a Personal Decision
The current COVID-19 pandemic is bringing about a level of uncertainty the world has not experienced before. It's hard to tell how the markets will fare from the current economic slowdown. For investors with strong cash flow and a solid savings account, there are plenty of reasons to invest in rental properties right now. Low interest rates and falling property values are the top reasons.
But with unprecedented numbers of unemployed, finding tenants who are able to pay their rent right now may be a challenge. Investing in real estate at this time requires cash reserves to cover expenses in case it takes longer to find a suitable tenant or if the tenant can't pay rent.
---
---
About the Publisher
Bo Kauffmann is a residential real estate agent with over 18 yrs experience in helping buyers and sellers achieve their goals.  Inducted into the
REMAX Hall of Fame
in 2010 and receiving the
REMAX Lifetime Achievement Award
in 2019, Bo has sold over 500 houses and
condo
s in the Greater Winnipeg market. He is an accredited buyer representative (A.B.R.) and a Luxury Home Marketing Specialist. Bo provides exceptional service to First-Time Home-Buyers, Seniors looking to downsize and Home Sellers of all ages. He can be reached easily
By E-Mail
or call/text him   
Call/Text Here
---
---
  Never miss an episode of our real estate podcast. Install our
FREE Podcast App
available on iOS and Android. For your
Apple Devices
, click here to
install our iOS App.
For your
Android Devices
, click here to
install our Android App.
Check my
videos on Youtube
Check out our Podcast