Most of us have looked at our houses and thought how great it would be if it were a bit bigger and more functional. Usually, no matter how much space you have, there is something lacking and that's quite normal. Families expand and need a change. That's when most of us consider either buying a new home or expanding the existing one.
Both have their merits and the decision largely depends on the funds available. Expanding your house can be the cheapest and most efficient way of meeting your increasingly demanding needs and it makes perfect sense if you're happy with the area you live in. But what can you do with the space you own?
Consult an architect
Before you do anything, it's vital that you hire an architect, who can give you their professional opinion on what can be done and how much it would cost. Tell them what you'd like to achieve and listen to their advice. Get a second opinion if possible and if you get the same, unfavourable answer, either adapt your wishes or give up the idea of expanding your house. On the other hand, if they both agree that you can get what you want, you'll be safe to know that you can start your project.
Adding Space by connecting to your yard
One of the commonly used options is to connect to the yard in the back of the house. Most homes have kitchens or family rooms in that part, so the addition will see a huge improvement in these vital rooms. Also, you won't affect the curb appeal of your home, which is very important. Just make sure that your addition goes well with the rest of the house. You don't want it to look out of place or completely different from the original structure.
Finishing a room
If there are unfinished areas in your house, they are not included in the calculation of the house's square footage. This applies to the basement or laundry room in a house, which can be converted into a more practical and useful room. However, you have to be careful with the works and hire professionals to check and introduce the right installations or lay the tiles. You may know how to lay the tiles, but you will also need the right tiling tools to help you with the project.

Convert the garage
One of the best ways to get extra square footage is to convert your garage into a space for living. If you don't need a place for your car or tools, this could be the best idea. Alternatively, if possible, you might want to consider adding a living space right above the garage. This is a more challenging and more expensive project, but many homeowners have used this opportunity to expand their houses.
Adding another story
The most obvious, though also the most expensive, option is to add another storey. First, you need to check with experts whether the existing foundations can sustain the extra load. Next, you have to obtain the building permit for such a project. Finally, you have to carefully budget for this endeavour, since you don't want to run out of cash before you finish rebuilding your house.
Finish the attic
One of the most popular solutions is to connect the attic to the rest of the house through a stairway, thus making it possible for the new space to be counted toward the square footage of your house. Also, at least one half of the finished floor area needs to have a ceiling height of at least seven feet. Luckily, there are so many pictures of converted attics that you are bound to find a great idea, if you don't already have one.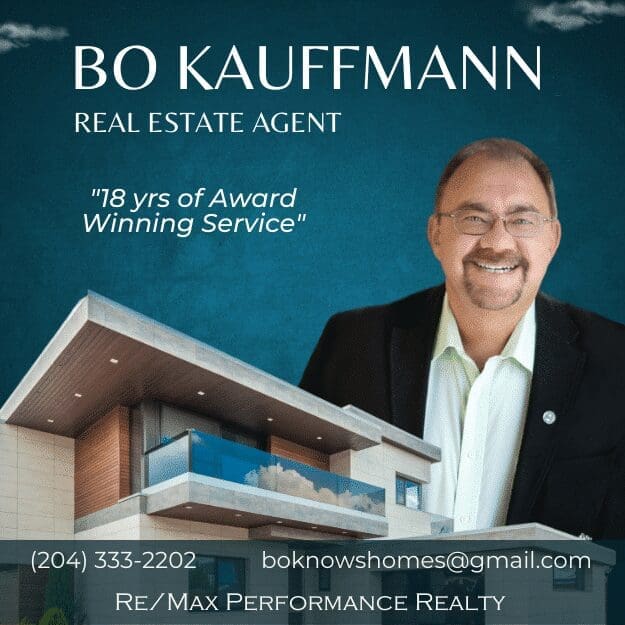 Expanding your house is not an easy task, because you have many limitations, such as permits, funds and ideas. Still, if done correctly, it can boost the resale value of your house or significantly improve the living conditions and you and your family will be able to enjoy the benefits for years to come.
Home Addition Advice, Home Addition And Remodel, Home Addition Winnipeg, Addition On Home, Home Addition, Home Addition Ideas
---
---
About the Publisher
Bo Kauffmann is a residential real estate agent with over 18 yrs experience in helping buyers and sellers achieve their goals.  Inducted into the
REMAX Hall of Fame
in 2010 and receiving the
REMAX Lifetime Achievement Award
in 2019, Bo has sold over 500 houses and
condo
s in the Greater Winnipeg market. He is an accredited buyer representative (A.B.R.) and a Luxury Home Marketing Specialist. Bo provides exceptional service to First-Time Home-Buyers, Seniors looking to downsize and Home Sellers of all ages. He can be reached easily
By E-Mail
or call/text him   
Call/Text Here
---
---
  Never miss an episode of our real estate podcast. Install our
FREE Podcast App
available on iOS and Android. For your
Apple Devices
, click here to
install our iOS App.
For your
Android Devices
, click here to
install our Android App.
Check my
videos on Youtube
Check out our Podcast