An outdoor space is an often under-utilized and overlooked patch of the world that lies just outside your doorstep. This is a shame because investing thought, effort, and money into it could be an utterly rewarding endeavour. Namely, it's something that pays off in various ways: you have a chance to boost the curb appeal, the value of the property, and your own lifestyle.
So, it's time to expand your living space and transition outside when the weather permits it. You will be able to enjoy a sunny brunch outside or have a nice solitary time, immersing in the great outdoors like never before.
Initial considerations
To make the first step towards this goal, take a good look outside.
What do you see; a blank canvas? No problem, you will unleash your creativity onto it. At the same time, it's of the utmost importance to have a plan in place. This kind of approach will save you quite a bit of money and headaches down the road.
After all, you have to take into account various factors, such as your budget, how you want to use the space, its layout, and size. For instance, in case you want to put together a stunning entertainment zone, but you're working with a limited space and a budget, you could struggle to fulfill your dream.
Set the stage for your outdoor space
Therefore, you need a reality check. Learn how to compartmentalize: designate and organize multiple areas that accommodate different types of activities. Those who don't like the feel of a concrete patio can completely transform it. Purchase IKEA floor decking and spruce up the area.
If there are any walls and ceilings in your outdoor area, make the most of them. They can give your space depth, character, and dimension. For example, you may tuck a cozy seating arrangement in the corner and add a vertical hanging garden for a splash of greenery.
But, don't fret if there are no walls to provide privacy: utilize a screen to create your peaceful oasis. Likewise, bear in mind that sun is not always a welcome guest, especially during scorching summer days. If you have a towering tree over your seating area, you are blessed with natural shade. Otherwise, you should consider investing in quality commercial shade sails and patio umbrellas.
Note also that it's a good idea to blur the lines between the indoors and the outdoors. There are many ways to do this, including glass doors and walls.
Furniture and décor to accentuate your outdoor space
Quality outdoor furniture is an absolute must, so you should first find a suitable place for it. A patio is an obvious choice, but you can conquer other areas with smart design and décor solutions. When shopping around for pieces, you should ensure they are as comfortable as it gets and able to endure the beating of weather elements.
A functional table is necessary, so see to it that there is enough space to put down a bottle of wine or a cup of tea. Add extra warmth and pops of colors and pattern with rugs, throw pillows, blankets, and cushions.
In the evening, when the Sun is down, you can elevate the whole space with outdoor lights, such as string lights, candles, lanterns, etc.
ADD_THIS_TEXT
Natural landscape
Whenever possible, incorporate elements of nature to make things lively and interesting. Polish your landscaping skills, trim the bushes, mow the lawn, plant flower gardens, and deal with roots and overgrow. Clear the pathway and repaint your front door. All these projects enhance the curb appeal and value of your home.
A water or fire feature is the ideal focal point of your outdoor space. I am personally a fan of fire pits that give your outdoor landscape an enchanted feel. A fireplace can also do the trick and provide necessary warmth, although I would definitely consider adding a small fountain or other water feature.
Finally, to add some finishing touches, think in terms of décor elements that reflect your personality. Fabrics are a great solution for personalizing the backyard and making it feel like a true extension of your home environment. You are free to be creative, as long as everything falls together nicely and gives off a cohesive feel.
Picture-perfect oasis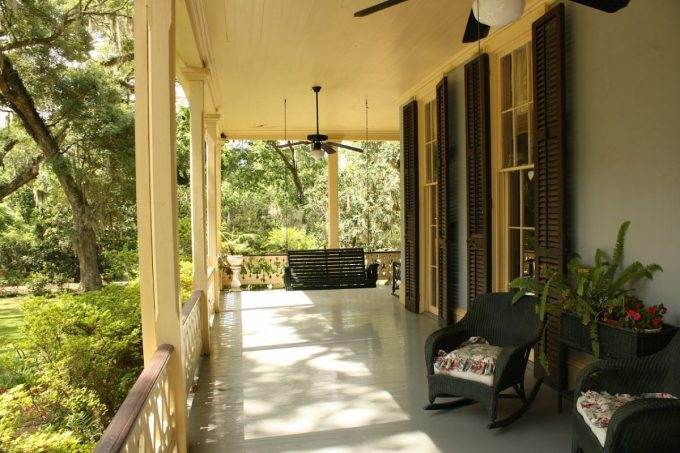 To turn around your outdoor space, consider what you want to achieve with your investment. Use your imagination, but be realistic when it comes to your budget. Introduce pieces of furniture that will serve you season after season.
Make the space functional and comfortable and add personal touches to render the outdoor sanctuary complete. Your home will become more livable and actually bigger. You should be able to assemble a sprawling backyard, a space for relaxation, welcoming guests, and family fun.
Kick of your day with the smell of fresh coffee in the garden and soak in the morning sun. Spend some tranquil time by the crackling fire or gurgling fountain, watching the world roll by. And if you are thinking of selling your home, at any time, make sure to take nice pictures to be included on the mls listing. 
---
---
Please Follow Me On Social Media ????
Want the latest news, tips and fun updates? Follow me on Pinterest, Instagram and 'like' my facebook page. Also follow me on Twitter, on Google+ and connect on LinkedIn. I appreciate the show of support.❤️
Designing your yard | Creating a perfect outdoor space | extending your homes' living space | Landscaping design ideas for your home | #landscaping #yard #outdoor #backyard
---
---
Our Latest Web-Stories
Never miss an episode of our real estate podcast. Install our
FREE Podcast App
available on iOS and Android. For your
Apple Devices
, click here to
install our iOS App.
For your
Android Devices
, click here to
install our Android App.
Check my
videos on Youtube
Check out our Podcast