A new season brings new colours outside. The interior should follow as well, as it is time to redecorate your living space. Be sure to check out these 6 fall decoration tips for your home and spend only a moderate amount of money on it.
For the quick, mobile story version, go here:
Use the discounts
Talking of shopping, fall is the time when prices drop, not to say, fall. It is postseason for many items that came out in August, so businesses already offer discounts. These can range from 20% to as much as 80%, so be sure to check out the shop windows of the department stores, thrift shops, and handicraft studios for items to decorate your house with. Even online shopping is an option.
Atmosphere of the season
There are solutions which do not require you to spend a single dollar, but still add to the ambience. Namely, you can decorate the objects you use every day with a fall theme. Change the desktop image on your laptop so it reflects the season. You can take leaves from the ground and place them on ornaments around the house, such as vases or picture frames. If you have a board, write something that goes with the season, or post sticky notes in the shape of leaves around the house. Finally, you can put some pinecones inside a lantern.
Fall decoration floor mats
Mats are not only a fine touch to any house, but they add to the cleanliness of the space as well. However, after a while we all grow tired of the conventional ones with inscriptions such as "welcome" or "home sweet home". Fall is the right season to get personalized mats for your home. You can order them online, choose a suitable pattern and place it in front of the house. The guests will be thrilled by this change. Additionally, you can order a couple of them for indoor use as well. If you choose to replace the ones in the bathroom, just make sure that they are made of rubber, or at least that they are water resistant.

Neutral colours
Colours are important for the décor of any season. Fall is the season of neutral shades, so endeavour to apply them to all the details around the house. Table napkins can be beige, for example, and the covers can have a shade of mild brown. Also, plain white or cream-coloured candles are a perfect decoration that fits well in almost every room.
Outdoor wreaths
We talked about doorsteps and flowers, but we forgot to mention that you can combine the two. Make a wreath from whatever you like and place it on the front door. This will be a clear signal to the outside world that your home has just switched to fall regime. If you own a backyard, placing several smaller wreaths cannot hurt the atmosphere.
Go vintage
Yes, your home is probably modern with all the high-tech gadgets. But fall is a season of remembrance, and you might want to turn the clock back a little bit. Furniture can get a new/old addition. You can relocate an old chair or table from the garden shed, borrow a rocking chair from a friend, or buy a vintage shelf from a yard sale, spending next to nothing. Just make sure that the colour of your new piece of furniture matches those fall neutral shades.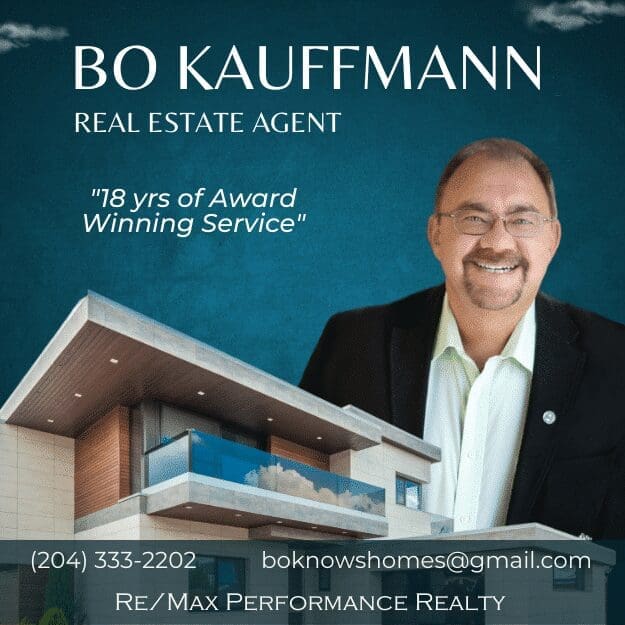 You might have noticed that all the tips we provided you with require little or no investment to implement. This is because fall is both a season and a mood, one that you should get into. It is all about the feelings that you transfer to the appearance of your home, both from the inside and on the outside.
Also read:  5 best things about buying a home in the fall time.
Fall Decorating, Fall Decorating Articles, Fall Decorating Colours, Unique Fall Decorating Ideas, Decorating For The Fall
---
---
About the Publisher
Bo Kauffmann is a residential real estate agent with over 18 yrs experience in helping buyers and sellers achieve their goals.  Inducted into the
REMAX Hall of Fame
in 2010 and receiving the
REMAX Lifetime Achievement Award
in 2019, Bo has sold over 500 houses and
condo
s in the Greater Winnipeg market. He is an accredited buyer representative (A.B.R.) and a Luxury Home Marketing Specialist. Bo provides exceptional service to First-Time Home-Buyers, Seniors looking to downsize and Home Sellers of all ages. He can be reached easily
By E-Mail
or call/text him   
Call/Text Here
---
---
  Never miss an episode of our real estate podcast. Install our
FREE Podcast App
available on iOS and Android. For your
Apple Devices
, click here to
install our iOS App.
For your
Android Devices
, click here to
install our Android App.
Check my
videos on Youtube
Check out our Podcast