Due to the mortgage rates and low inventory, the top North American housing markets, the US and Canada, face a deadlock between buyers and sellers. The US housing market saw a  14.06% decline in inventory in August 2023. Canada's housing condition resembles the US- their most populous regions, Ontario and British Columbia, are facing a 2.1 million housing gap. Even though residential property types and amenities are identical, the prices of US and CA houses vary significantly because of the local market trends- making it pretty challenging for buyers to find the right property. 
Canada vs. US Home: Price Comparison of 5 Types of Property 
Here are price comparisons in USD for US and Canadian residential properties:
1. Downtown Condos
Since city centers have limited space for new construction and they see an influx of new residents each season, the prices of downtown condominiums are skyrocketing in US and CA metros. Even though families and senior citizens can move to a nearby suburb or distant retirement facility, young professionals are bound to stay in the metropolis; this situation leads to an overwhelming demand for condos, followed by high prices for smaller condos at city centers. Hence, residents are downsizing to compact condos to get the benefits of the downtown economy.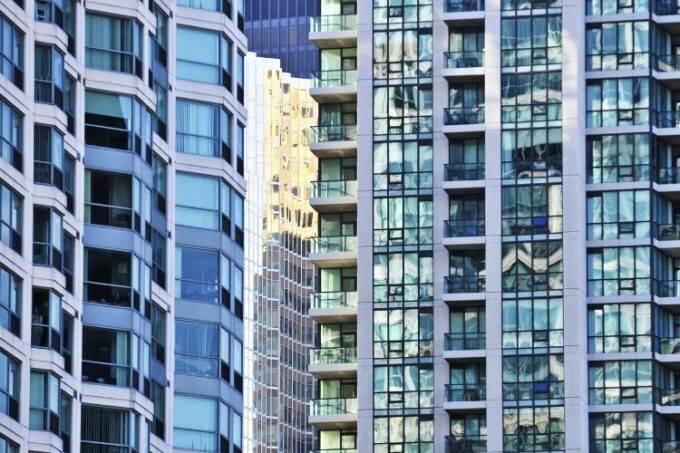 In bustling cities like Montreal, the median value increased by a staggering 5.8% YoY in September 2023, with a median price of $292,722. Similar to Montreal, Boston saw a 1.5% YoY price increment in condos with a median price of $690,000. A 590 sqft condo at Montreal Central sells for around $240,000, while a 591 sqft condo in Boston's commuter-friendly neighborhood costs almost $459,000.
2. Suburban Single Family Homes
After the  COVID-19 pandemic, city dwellers are beginning to prefer quiet and safe suburbs over big cities with shoebox houses due to the environment, home value, and expansive home layout. Even with an influx of new residents in the suburbs, the pricing didn't climb like urban locations. Compared to the US suburbs, Canadian suburbs are denser with a greater price point.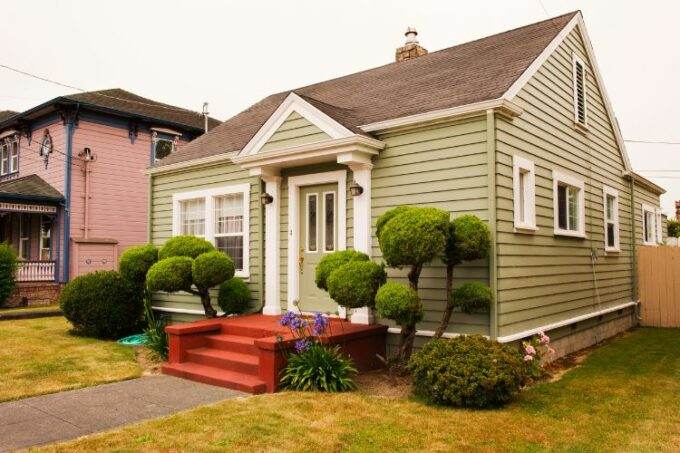 Scarborough, a Canadian suburb an hour drive from Toronto city hub, has 3-bedroom properties with a lot size of 4,996 sq ft for $655,000. Compared to CA suburbs, US suburbs near notable locations, especially the capital, Washington D.C., cost less. For instance, in Fairfax County, VA, you can purchase a 5-bedroom single-family home with 2,184 sq ft for $675,000.
3. Urban Townhomes
Even though Urban townhomes share one or two walls with the adjacent property, the pricing and location appeal to the homebuyers finding a house in the metropolitan. The pricing is the perfect middle-ground as it falls between single-family homes and condos. Canadian townhomes are seeing a significant hike in the exponentially growing urban real estate market; similar US properties saw price drops in the past few months.  
Toronto's townhouse price increased by 8% YoY to almost $875,000  in September 2023- only 1-bedroom townhouses saw a 1% price dip. Unlike Toronto, the US's coveted NY saw a price decrement in townhomes- a 16.4% YoY dip and a median price of $894,500. A 3-bed, 920 sq ft townhome (5 minutes from downtown Toronto) fares around $866,177. In contrast, a 980 ft Staten Island townhome (30 minutes drive from downtown Manhattan) has a listing price of $559,900.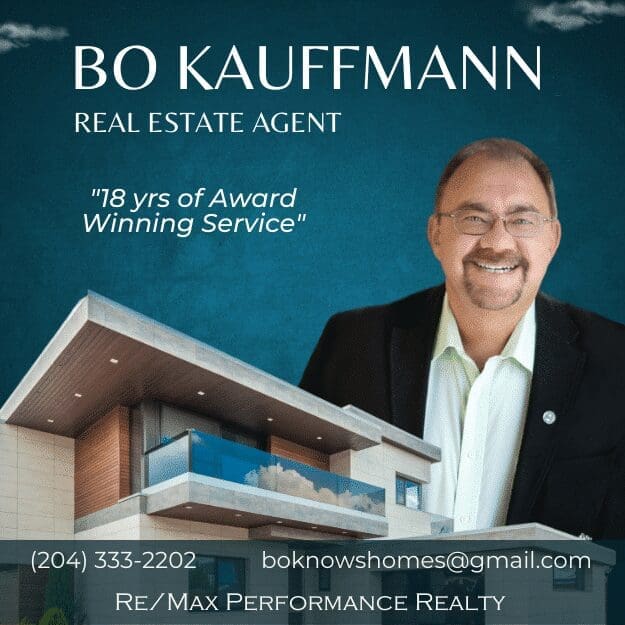 4. Waterfront Residence
Be it seaside, riverfront, or lakefront, both US and CA boast a plethora of luxurious waterfront properties. Apart from typical beach houses and villas, both of these countries offer highrise seaside condos featuring top-notch amenities. However, beachfront condo prices in CA are significantly higher than similar US condos. A Seaview 2-bed, 1258 sq ft condo in Coal Harbour, Vancouver, costs around $1.7 million, while a Daytona Beach, FL condo with 1494 sq ft and 2 beds costs $499,000.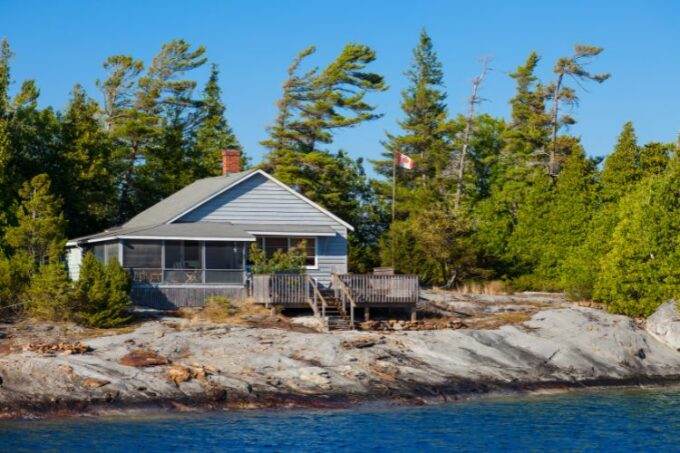 The core difference between US and CA riverfront homes lies in the property's total land. Canadian properties are mostly simple cottages or cabins having acres of vacant land, unlike US ones, which are often luxury condos, villas, and estates. Hence, a 2 bedroom-2 bathroom house near the Winnipeg River (45 minutes from downtown Manitoba) costs $221,000. In contrast, a similar-sized villa overlooking the Trinity River near downtown FW sells for around $449,000 for the lavish house design. 
5. Rural Detached Houses
North American rural regions mostly have detached homes- a few exceptions would be the condominium complexes. These detached homes often come with acres of farmland or vacant land at an affordable price. Contrary to popular belief, rural houses aren't necessarily old, worn, and abandoned.  In CA's rural Saskatchewan, 5 bedroom home from 2015, featuring 1,504 sqft house with 4.99 Acres plot, fares around $313,000. At this budget, the features resemble an urban single-family home boasting the latest technology and appliances.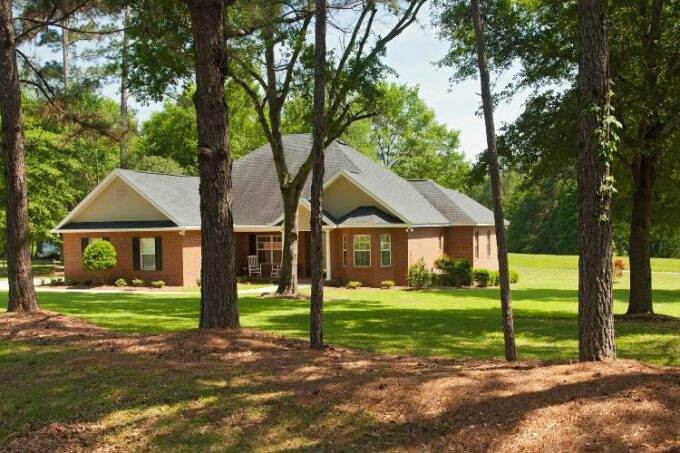 Compared to Saskatchewan, Vermont, a US state with 61% rural areas, offers detached homes at rising prices without less acreage of land stretching around the house. A 1,376 sqft detached home (built in 1981) with a total of 1.08 acres of land costs $415,000. Despite the superior price point, most rural US houses were made in the 1980s – meaning the amenities and appliances will be old-fashioned for such homes. These countryside towns are seeing more people from WFH and retirement communities thanks to affordable prices. 
CA and the US's distinct geography affect house construction and prices. Since CA rural and secluded waterfront properties feature empty lands, the price per square foot is lower than in the US. However, CA's urban and downtown housing landscape differs from the US, as the value is relatively high with exponential growth. Therefore, understanding comparative prices can help homebuyers find their dream residence with a modest budget.
---
---
About the Publisher
Bo Kauffmann is a residential real estate agent with over 18 yrs experience in helping buyers and sellers achieve their goals.  Inducted into the
REMAX Hall of Fame
in 2010 and receiving the
REMAX Lifetime Achievement Award
in 2019, Bo has sold over 500 houses and
condo
s in the Greater Winnipeg market. He is an accredited buyer representative (A.B.R.) and a Luxury Home Marketing Specialist. Bo provides exceptional service to First-Time Home-Buyers, Seniors looking to downsize and Home Sellers of all ages. He can be reached easily
By E-Mail
or call/text him   
Call/Text Here
---
---
  Never miss an episode of our real estate podcast. Install our
FREE Podcast App
available on iOS and Android. For your
Apple Devices
, click here to
install our iOS App.
For your
Android Devices
, click here to
install our Android App.
Check my
videos on Youtube
Check out our Podcast