A new house move is an exciting adventure, especially if you're bringing young children along. Making the ideal kids playroom may be one of your first thoughts as you settle into your new home. A beautiful children's playroom serves as a haven for learning and development as well as a place for play and creativity. To do this, it's crucial to think about the decorating fundamentals that may turn any room into a magical paradise for youngsters. The options for creating a haven for your children are endless when you have a blank canvas before you.
Creating a Functional Layout: Space for Play and Learning
The playroom arrangement should be considered as one of the first steps in developing a useful environment. There should be enough room in a thoughtful layout for both play and learning. Ensure that spaces are set aside for pursuits like reading, crafting, and imaginative play. To keep toys arranged and accessible, think about modest shelving and storage options. In addition to promoting independence, a practical layout aids in the formation of children's senses of responsibility and order. You're setting the stage for your child's educational journey by creating a location that promotes learning via play.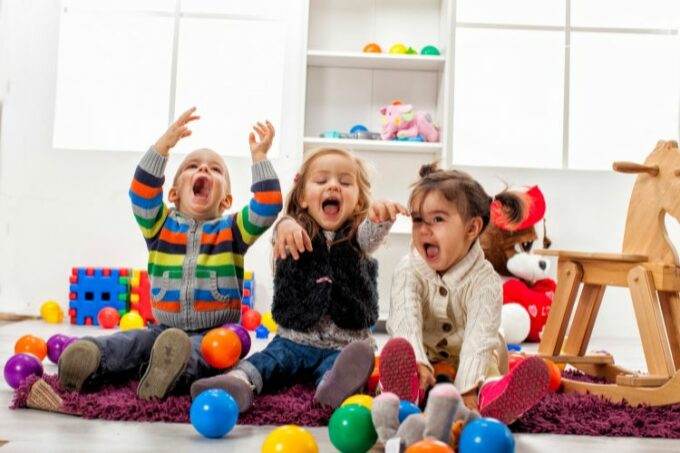 Choosing a Dreamy Color Palette: Sparking Imagination
Using color, a kids playroom can feel particularly magical. Choose a color scheme that inspires creativity and inspiration. Brighter hues like brilliant yellow and fiery red can excite the space, while soft pastel colors like sky blue, delicate pink, and mint green can create a soothing mood. To make the place more inviting, think about adding removable wall decals or murals with popular characters or themes. Always remember that you want to provide your kids with a dynamic yet relaxing setting so they may let their imaginations run wild. A space may become a veritable wonderland of possibilities with the appropriate color combination.
Investing in High-Quality Toys: The Foundation of Fun
Emphasizing the value of purchasing high-quality toys for your playroom is essential. A wonderful option for building a supportive and engaging atmosphere are excellent Montessori toys for babies and young children. These toys are made to encourage learning and growth and provide entertainment. A few Montessori-inspired objects that can improve your child's cognitive and motor skills while keeping them entertained are wooden puzzles, building blocks, and sensory toys. In addition to keeping your kids entertained, high-quality playthings will last a long time, allowing them to use them for many years to come.
Adding Comfy Seating and Cozy Corners: Retreats for Relaxation
Your playroom design must include warm nooks and comfortable seating areas. Create spaces for your kids to relax, read, or take a break from vigorous play. Bean bags, floor cushions, and kid-sized couches make wonderful options for creating a comfortable place to unwind. To promote a love of reading, think about having a reading area with a bookcase loaded with kid-friendly titles. In addition to encouraging relaxation, cozy corners make the ideal location for contemplative pursuits and imaginative play. In the middle of the chaos of fun, these cozy rooms offer a feeling of safety and peace.

Fostering Creativity with Themed Zones: A  Kids Playroom Beyond Imagination
Including themed areas that encourage creativity and imaginative play is another crucial component of designing a wonderful kids' room. These areas can take your youngster to new worlds and inspire them to pursue different hobbies. Think about making a "Nature Discovery Zone" in one of the playroom's corners so your child can learn about plants and animals through books, informational posters, and perhaps a small indoor garden. Alternatively, establish a "Dramatic Play Zone" with a costume closet and a makeshift stage for spontaneous performances. These themed areas encourage a love of study and exploration in addition to offering hours of amusement.
Personalizing with Decorative Accents: Adding the Magic Touch
Don't forget to include ornamental details that are representative of your child's interests and characteristics to make the room genuinely magical and special. To give the space personality, add creative wall art, vibrant rugs, and zany curtains. Celebrate your child's creativity by hanging up their crafts or artwork. To assist your kid in maintaining the playroom's organization on their own, think about using storage boxes with labels that include images or phrases. The playroom will become even more precious for your children as a result of your efforts to personalize the area and instill in them a feeling of pride and ownership. You may customize a basic room into a beautiful fantasy for your youngster with the correct ornamental accents.
Meticulous preparation and attention to detail are required to create a lovely kids' playroom. Remember that the objective is to create a room where your children can play, learn, and grow while creating treasured memories that will last a lifetime as you start this wonderful decorating journey. Your youngsters will appreciate the dreamlike room you can create with some thought and imagination.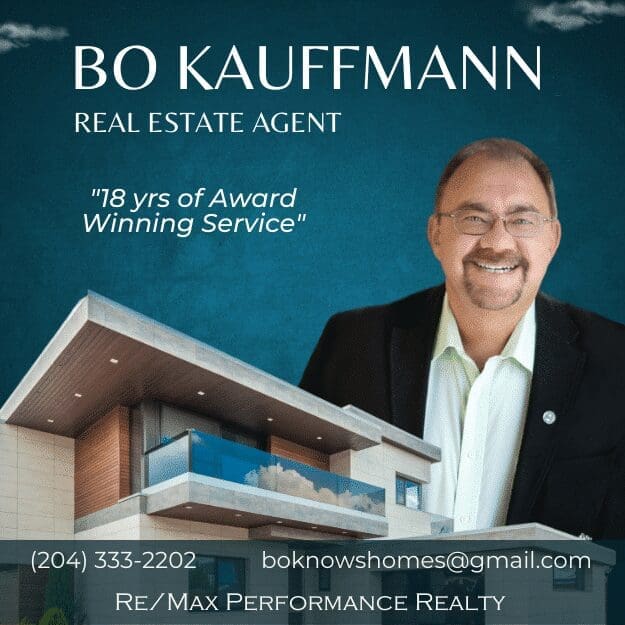 ---
---
About the Publisher
Bo Kauffmann is a residential real estate agent with over 18 yrs experience in helping buyers and sellers achieve their goals.  Inducted into the
REMAX Hall of Fame
in 2010 and receiving the
REMAX Lifetime Achievement Award
in 2019, Bo has sold over 500 houses and
condo
s in the Greater Winnipeg market. He is an accredited buyer representative (A.B.R.) and a Luxury Home Marketing Specialist. Bo provides exceptional service to First-Time Home-Buyers, Seniors looking to downsize and Home Sellers of all ages. He can be reached easily
By E-Mail
or call/text him   
Call/Text Here
---
---
  Never miss an episode of our real estate podcast. Install our
FREE Podcast App
available on iOS and Android. For your
Apple Devices
, click here to
install our iOS App.
For your
Android Devices
, click here to
install our Android App.
Check my
videos on Youtube
Check out our Podcast