Spotlight on: Copperstone Estates
Located in popular Island Lakes in the south end of Winnipeg, Copperstone Estates Condos offer the best of condo-living.  Semi-attached homes in a beautiful community setting.
Year Built:  2007
Total Condos:
This condo community has 20 buildings with a total of 40 condos.  Each building contains 2 units, semi-attached to one another.
Condo Restrictions:
Just the usual condo-restrictions, such as "No Laundry to be hung from the balcony" etc.  Pets are allowed, so long as they don't pose a nuisance to other owners.  Owners are allowed to rent out their units, however must assure that their tenants abide by all rules.
Property Taxes
Gross Property Taxes range between approx. $4300.00 for the smaller, 1660 sq ft condos, to $4,700 for the larger, 2055 sq ft units.  Just as with owning a house, any owner who uses this condo as their primary residence should receive the Provincial Tax Assistance Program credit of $700.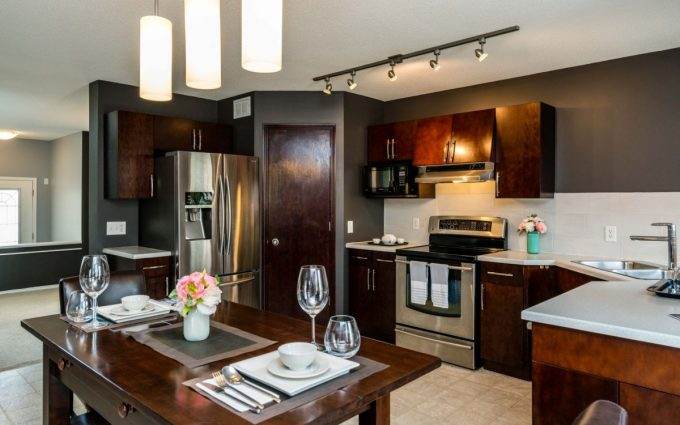 Condo Fees
Condo fees are $250 per unit, no matter how large the condo is.  This fee includes the management fee, grass cutting and snow clearing, contribution to the reserve fund.  Owners are responsible for their own hydro, gas, water and telephone etc.
Laundry and Parking
All units have their own insuite laundry, and include a double attached garage, with extra parking on their own front drive.  There are also half a dozen visitor parking spots in the community.  It should be noted that with these types of units, owners are generally NOT permitted to store their boats, RV's or snowmobile trailers on their front drives.  These must be kept inside the garages, and out of view.
Amenities at Copperstone Estates
As is common with these types of condo projects in Winnipeg, there are no external buildings, pools, etc.  All units do have their own basements, so owners can install their own fitness equipment, rec rooms, etc.  Each unit does have a deck off the kitchen and can enjoy a bbq in their private space.
Location
In the deep end of Island Lakes, these condos offer quiet residential living, away from hustle and bustle noise.  Close to the Island Lakes School.
Prices
Over the past 2 years, just one unit has sold.  A large unit, over 2,000 sq feet, sold for $390,000.  At the time of this writing, several condos are available in the $340-$380K range. (MLS® stats)
If you're in the market to buy a condo, whether at Copperstone Estates or anywhere else, please contact me anytime….   "Bo Knows Condos"
If you're thinking of selling your condo, anywhere in the city, please contact me anytime.
Direct Cell  204-333-2202  or email me at [email protected]
Never miss an episode of our real estate podcast. Install our
FREE Podcast App
available on iOS and Android. For your
Apple Devices
, click here to
install our iOS App.
For your
Android Devices
, click here to
install our Android App.
Check my
videos on Youtube
Check out our Podcast