As the weather begins to warm up, we all begin to look forward to the arrival of spring. However, with spring comes the risk of severe storms. If you're not prepared, a storm can cause serious damage to your home and surrounding property. Let's explore some tips for preparing your yard for spring storms and protecting your home from the crazy weather.
Trim Trees and Shrubs
Overgrown trees and shrubs can be significant hazards in a storm. Trim them back regularly to prevent them from interfering with power lines or rooflines. You might also consider removing dead branches and limbs that could fall onto your home during a storm. Hiring an arborist to trim trees and shrubs is the best way to ensure they're cut correctly.
Perform a Roof Inspection
Thoroughly inspecting your roof once or twice a year is a good idea. Look for missing, loose, or damaged shingles that you'll need to replace before bad weather hits your area. If safety is a concern, be sure to hire a professional roofer to perform the inspection and repairs for you.
Place Storm Shutters on the Home
If your home doesn't have storm shutters, now is the perfect time to install them. Storm shutters can protect your windows from damage by flying debris or high winds. Trimming the trees and shrubs can also help you achieve this. Plus, adding extra protection to your home is a great way to prevent cold air from entering your windows while the cold months are still with us.
Add Sandbags Around the House
Sandbags can absorb excess water from the area and prevent flooding in low-lying spaces. Try to place sandbags around your home before a storm hits, especially if you live in an area prone to flooding.

Create a Safe Zone
Creating a safe zone in your yard can also be a great way to prepare for spring storms. This could include a spot where you keep all your important storm supplies, such as a generator, flashlights, batteries, and food. Be sure to inform everyone in the home where the safe zone is and how to get there in case of an emergency.
Store Patio Furniture Indoors
When spring approaches, it's natural to want to spend more time outdoors. But if you have outdoor furniture, be sure to put it away before a storm. Strong winds or hail can damage furniture that you've left out in the open.
Install Surface Drainage
Surface drainage is critical for preventing water damage to your home. Be sure to install surface drainage such as gutters, downspouts, and drains in your yard to direct stormwater away from the house. You can also create a rain garden or use a French drain to divert excess water away from the area.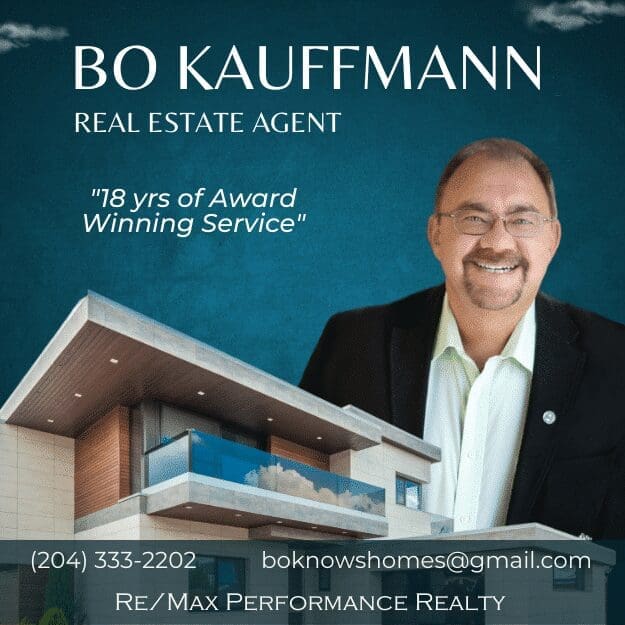 Spring storms are inevitable, but we can do our part to ensure that our homes and yards are prepared when they approach. By following the above tips for preparing your yard for spring, you can protect your home from damage and keep yourself and your family safe during severe weather.
---
---
About the Publisher
Bo Kauffmann is a residential real estate agent with over 18 yrs experience in helping buyers and sellers achieve their goals.  Inducted into the
REMAX Hall of Fame
in 2010 and receiving the
REMAX Lifetime Achievement Award
in 2019, Bo has sold over 500 houses and
condo
s in the Greater Winnipeg market. He is an accredited buyer representative (A.B.R.) and a Luxury Home Marketing Specialist. Bo provides exceptional service to First-Time Home-Buyers, Seniors looking to downsize and Home Sellers of all ages. He can be reached easily
By E-Mail
or call/text him   
Call/Text Here
---
---
  Never miss an episode of our real estate podcast. Install our
FREE Podcast App
available on iOS and Android. For your
Apple Devices
, click here to
install our iOS App.
For your
Android Devices
, click here to
install our Android App.
Check my
videos on Youtube
Check out our Podcast