Thinking of selling your Winnipeg property?  Whether it is a house, or a condo, in Winnipeg or just about any other real estate market, simply placing your home on the local MLS® does not guarantee success.  Even during times of our hottest markets, approx. 75% of listings sell during the first listing period.  That means 25% become expired listings.
Here is an outline of my plan that helps to assure a successful sale of your house or condo in Winnipeg:
Compare Real Estate Agents
If you're interviewing several agents for the job of marketing your home, here is a list of 10 questions to ask them!  In addition, ask real estate agents to SHOW you what they have done for their selling clients in the past.  Ask for one or two of their most recent SOLD listings, and then google the address to see what kind of marketing coverage the agents provided.
Another important question to ask is :"How many listings do you currently have?"  and make sure that the prospective agent is able to serve you and pay sufficient attention to your needs.
And lastly, ask agents to provide Testimonials from past clients.

Sellers can also check the agents name on google to see if they have received any reviews, as well as check with the local Better Business Bureau for any reviews or complaints.
Comparative Analysis and Price Suggestion
By examining the sales of similar homes in your neighbourhood, we gain an understanding of how much buyers might be willing to pay for your home.  We (the seller and I) arrive at a suggested list price with an understanding that the seller is never required to accept a LOWER offer.  On the other side, I will not list a home at a price the seller is not willing to accept, ie: unrealistic low-priced listings.  I will offer my suggestion, but will always listen to you (the seller) and together we arrive at a listing price.  Selling your Winnipeg home is a team effort!
"Read" the current market conditions
Winnipeg's real estate market changes on a monthly, sometimes even weekly basis.  This is one reason why I issue monthly Real Estate News Updates for Winnipeg's market.  We must take the ever changing conditions into account when pricing your home.  The end-goal is always to get YOU the most money possible in ANY type of market.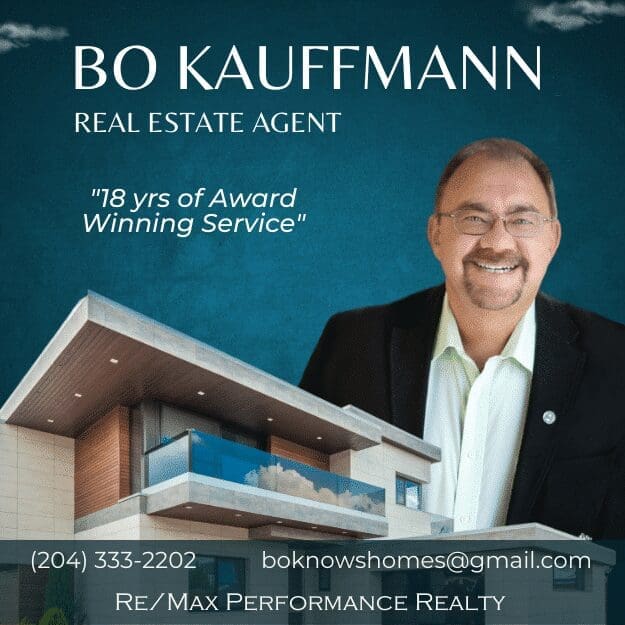 Set a Realistic List Price
It is said that every home has 2 prices: One that the seller wants to get (the List Price), and one that the buyer is willing to pay (the Selling Price). The home owner can only control the first: The asking-price (or list price).   Some sellers say: "Let them make me an offer", but studies have shown that if the asking price is more than 5% out of whack, most buyers will shy away from making an offer at all.  Setting the correct price plays a big part in helping you sell your home fast.
Measure, Photograph and Describe the Property
Once the seller has selected me as their Listing Agent, I will measure the property, and describe it in writing, to help with the marketing of the home.  A professional photographer is used to take the best possible pictures of your home, thereby enticing as many buyers as possible to come and see the property.  Buyers are busy, and have many homes available to see.  Since buyers can't possibly see all listed properties, they use the internet to 'pre-select' the homes they wish to see.  I make sure that your home stands out and attracts as many viewings as possible.
Marketing Beyond the MLS®
It really starts with the MLS®.  Approximately 1,700 agents and all of their buyers are constantly looking there, so my plan begins with listing your home on the MLS, using the best possible description, photos and virtual tour link if possible.  But the MLS® is simply the beginning of the plan for selling your home.  I feel that it should not be the ONLY venue for marketing your house or condo.  So here are additional, and very effective ways in which I help you in selling your Winnipeg property:
My Website at Winnipeg Home Finder:  Very popular web site with exceptional ranking, google trust and high number of registered 'hits' by buyers.  In fact is has just been awarded as one of the Top 30 Home Buying Blogs on the internet!!!
Point 2 Agent Site: Listing distributor who not only displays your home, but also helps to distribute the listing to dozens of other sizes, such as realestatechannel.ca, kijii, homefinder.ca, condo.com and many others.
Social Media Marketing
Over the past few years, I have worked hard to establish a trusted social media presence.  My facebook page has over 2000 'fans' (likes), my twitter account has approximately 3,600 followers.  With over 800 connections on LinkedIn, I have great local connections to upwardly mobile professionals.  Perhaps most important, there are currently nearly 6,000 people who have added me to their google-circles.  All of this will work in YOUR favour when you list your home with me, and will make selling your home a little quicker.
Open Houses?
I always discuss this option with my home sellers.  Some believe that open houses only attract 'tire kickers' and bring in the neighbours.  If the seller feels this way, I respect that.  However, if you want me to have an open house, I will go far beyond simply putting up an Open House shingle.  The key to having a successful Open House is ….  Advertising!  So the event will be featured on facebook,  on KIJIJI, on my website and in the realestatenews.com site.  It will also be prominently featured in the Real Estate News publication.  No stone left unturned when selling your Winnipeg property.
Here are some neat, innovative ideas for promoting your open house.
Printed Advertising
Speaking of the Winnipeg Real Estate News (Winnipeg's premiere real estate listings publication), all of my listings appear here, non-stop until sold.  Not just for 2 weeks, but non-stop until sold.  As mentioned, Open Houses receive an additional ad as well.  Even though the vast majority of buyers are on the internet, there is still a significant portion of the public which rely on newsprint.  Don't discount this segment of your potential buyers.
Time-Analyze-Adjust as Required
With the proper marketing plan in place, great photos and description to entice potential buyers, we now need to give the plan time to work.  If the seller receives 20 showings and no one is making an offer, it is time to analyze where we are missing the opportunity.  Is something wrong with the home?  Is it the price?  We get feedback from the buyers and their agents, and perhaps adjust our plan as required.
Be sure to read my Ultimate Guide To Selling Your Home in 2018
When you're thinking of selling your Winnipeg Property (house or condo), call me anytime:  (204) 333-2202
---
---
---
---
About the Publisher
Bo Kauffmann is a residential real estate agent with over 18 yrs experience in helping buyers and sellers achieve their goals.  Inducted into the
REMAX Hall of Fame
in 2010 and receiving the
REMAX Lifetime Achievement Award
in 2019, Bo has sold over 500 houses and condos in the Greater Winnipeg market.  He is an accredited buyer representative (A.B.R.) and a Luxury Home Marketing Specialist.   Bo provides exceptional service to First-Time Home-Buyers, Seniors looking to downsize and Home Sellers of all ages.   He can be reached easily   
By E-Mail
or call/text him   
Call/Text Here
---
---
  Never miss an episode of our real estate podcast. Install our
FREE Podcast App
available on iOS and Android. For your
Apple Devices
, click here to
install our iOS App.
For your
Android Devices
, click here to
install our Android App.
Check my
videos on Youtube
Check out our Podcast