In recent years, hedges are increasingly replacing wood, metal and concrete fences. They can be tall, prickly, and completely impassable to unwanted visitors.
At the same time, they create beauty and cosiness, hide your personal space from prying eyes, promote good air filtration for plants throughout the area, and at the same time gently protect them from cold winds and drafts.
Merging with the surrounding landscape, they bring peace and tranquillity to the soul.
Making and maintaining a hedge is easy and financially affordable. With the help of a hedge, you can decorate the boundaries of your site in an original way.
The creation of a hedge is important for landscape, ecological, archaeological and cultural reasons.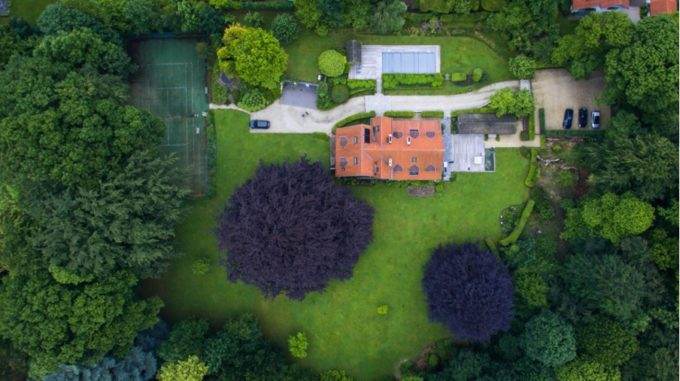 Benefits of healthy hedges
A hedge is a fence or border formed by a dense row of shrubs or short trees. It is used for fencing or dividing garden plots, or one plot into thematic zones. A hedge has many benefits, here are some of them:
— Decorates the garden and forms its microclimate;
— Does not require painting;
— The height can be different, depending on the requirements and functionality;
— If you properly care for a hedge, it will last for many years;
— Protects the site from strangers, sun, wind, noise and dust.
— A well-groomed and properly organised hedge will decorate any site, give it a noble and attractive look, and emphasise the architecture of the

house

.
Selection of plants for hedges
According to the types of plants used, hedges can be divided into:
Evergreen, flowering, deciduous, uniform (consisting of only one type of plant), mixed, trellis (formed from various vines intertwined with each other) and combined (using some materials, for example, stone, wood, wicker structures, etc.) etc.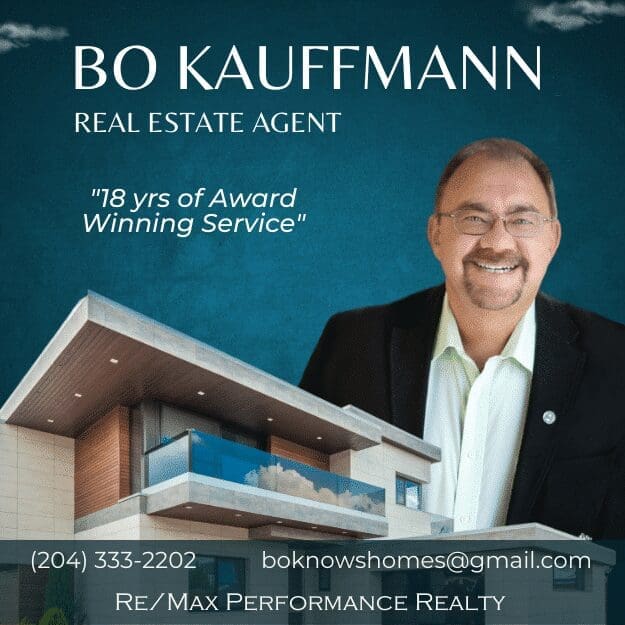 Most types of trees and shrubs can be adapted to create a hedge. However, several cultures have gained more popularity than others.
Thuja hedge
It is an evergreen plant, resistant to temperature changes and not demanding on lighting. The only drawback is that it fades in the sun.
Juniper hedge
Any kind can be used. The juniper creates a tight enclosure and is drought tolerant but needs good lighting.
Spirea hedge
An ornamental shrub with large flowers. The height of a hedge can be about 1.5 m. The colour of the inflorescence is varied. Spirea is unpretentious and grows on most soils.
Hawthorn hedge
A perennial shrub, not picky about the climate. It tolerates heat and frost. The shrub is not picky about the soil, it is easy to cut and form a crown.
Hydrangea hedge
One of the most beautiful shrubs on the list, it has large leaves and lush blooms. To create a hedge, you can choose a panicle or tree hydrangea.
Before choosing plants for your hedge, consider a few factors and advice from professional gardeners:
Choose plants that meet local climatic conditions.
Use young plants, they tolerate transplants better.
When buying ready-made samples, choose healthy-looking plants, carefully inspect the root system and stems.
Early fall is ideal for planting evergreens or semi-evergreens such as cotoneaster, bearberry, or yew. Beech, hawthorn or hornbeam hedges can be planted from mid-fall to late winter.
Planting and growing hedges
Planting and caring for a hedge is very similar to planting any other, single tree or shrub. Good soil preparation is essential for the success of the work.
Clean a meter-wide strip of vegetation from the proposed hedge planting site using glyphosate-based herbicide. Allow the soil to recover from chemical treatments before planting. Be careful to avoid damaging the nearby vegetation.
Use a shovel to dig planting holes and remove weeds. If mulch is required to remove weeds, spread black polyethylene around the planting area and secure with pegs.
Now you can plant hedges according to the characteristics of the selected plants. They need to be planted in a checkboard pattern, at a distance of 30-40 cm from each other. You will get about 5 plants per 1 m2.
The best time to plant a hedge is November before the soil gets too cold. The shrubs will have time to make a strong root system before frost, and in early spring they will start growing.
Do not forget about additional supports for high crops seedlings.
Hedge care. Experienced gardener tips:
Due to the wilting of individual plants, "bald spots" sometimes appear in old hedges. You cannot fix them by cropping. One thing remains: to replace the old plant with a new one.
Ideal: Cut a branch from your existing sample fence and purchase a similar plant, preferably the same size. Or, if the choice allows, a little higher than required. It is better to prune it when it takes root than to find that the new plant does not close the cap tightly.
Maintenance of hedges includes cutting and pruning. Until the branches of the shrub have gained thickness and strength, they can be trimmed with an ordinary pruner or with garden shears. But when the diameter of the branches exceeds one and a half centimetres, the blades of the scissors will only become dull, simultaneously injuring the branches, splitting them at the cut. When cutting thick branches, electric scissors and a brush cutter trimmer can help, and in extremely difficult cases, when the branching of a bush is already similar to a tree, a chainsaw. The main thing is that the tool for cutting greenery is always sharpened, otherwise, the fibres of the cut branches will be soaked, which will further affect the development of the hedge.                          
Use plant protection chemicals only if you have established exactly what is the cause of the poor condition. By treating trees and shrubs with chemicals, you also destroy beneficial insects – the main helpers in pest control.
Important: Do not overdo it with fertilising! Fertilise the plants as much as necessary. Try to buy varieties and species that are resistant to diseases — this approach will save you a lot of time and money.
Dense planting in hedges, specially moulded hedges, promotes strong soil compaction. Therefore, for better development and growth of plants, it is necessary to loosen the soil on both sides of the hedge to a width of at least 50 cm. In this case, the depth of the roots must be taken into account. If the plants have a pivotal root system that goes deep into the soil, then digging is possible. If the root system is superficial, then only shallow loosening is possible.
Together with digging and loosening, we remove weeds. After digging, it is better to mulch the soil with peat, sawdust, etc.
Regular watering is essential for spring plantings. Plants planted in autumn have enough natural precipitation in winter. In any case, the general principle of transplanted plants should be observed — the root system should not dry out.
Note: It is especially important to monitor this during dry periods and during active growth of shoots when weekly watering should be done at the rate of 20-25 litres per length meter of the hedge. After watering, it is necessary to loosen the soil. In windy, dry and hot weather, it is advisable to spray the leaves with water in the morning and evening.
In subsequent years, the watering of the hedge is carried out depending on the requirements of the plant species. The best way to irrigate is to apply water slowly over several hours to ensure deep permeability.
For your information: Summer residents say that no plants grow on ridges adjacent to hedges, especially if there is privet in the plantings. Hedges made of privet and other plants tend to occupy the soil space (increase the feeding area).
So that the root system of hedge plants does not grow to the sides, every year dig up the soil with a shovel to the full depth at a distance of 50 cm from the central axial line of the hedge at normal planting sizes and 75 cm from the centre of a large hedge along the entire length of the plantings. The roots that have spread to the side should be cut off with a shovel. Some plants develop roots so quickly that annual pruning with a shovel is not enough. In such cases, a trench is dug along the entire length of the fence and filled with solid material that blocks the spread of roots in the horizontal direction.
Depending on the temperature, before the start of sap flow, measures are taken to treat wounds and hollows of trees. Following this, depending on the course of spring, you can start spraying the plantings with pesticides to destroy the egg clutches of aphids, coppers, scale insects and other pests and pathogens. Spraying is carried out at a temperature not lower than + 3 °C.
Important: It is necessary to use healthy planting material, which must be obtained in compliance with agricultural practices, which consists in the correct selection of land mixtures belonging to the feeding areas, sufficient moisture, lighting and nutrition, regular loosening of the soil, weeding. Fertilisation will help improve plant growth and root development.
Hedge tools
In order to create and maintain your hedge, the most important thing you will need is a number of garden equipment and tools:
Manual — scissors, secateurs and loppers, help in hard-to-reach places, as well as in the final, to bring the shape of the hedge to perfection; a good quality hose is a must-have too;
Electric and gasoline — motorcycle scissors, electric shears, brush cutter, are necessary at the beginning of work when you need a large volume, as well as when working with adult shrubs with thick and dense shoots;
you will also need additional tools, for example, stakes and threads, metal wire, if needed, to give your hedge a special shape.
Conclusion
For a professional garden designer or landscape architect, planning a hedge is a trivial and easy job. If you plan to create a hedge with your own hands, remember the importance of maintaining the overall composition so that your hedge is healthy and all the new elements fit into the design of the garden and please the owners for decades.
———————————————————————————————-
Bio: Patrick Adams is a freelance writer and rock-blues fan. When he is not writing about home improvement, he loves to play chess, watch basketball, and play his guitar. More than anything, he loves to spend his time in his garage, repairing appliances and creating stuff from wood.
———————————————————————————————-
Image sources:
---
---
About the Publisher
Bo Kauffmann is a residential real estate agent with over 18 yrs experience in helping buyers and sellers achieve their goals.  Inducted into the
REMAX Hall of Fame
in 2010 and receiving the
REMAX Lifetime Achievement Award
in 2019, Bo has sold over 500 houses and
condo
s in the Greater Winnipeg market. He is an accredited buyer representative (A.B.R.) and a Luxury Home Marketing Specialist. Bo provides exceptional service to First-Time Home-Buyers, Seniors looking to downsize and Home Sellers of all ages. He can be reached easily
By E-Mail
or call/text him   
Call/Text Here
---
---
  Never miss an episode of our real estate podcast. Install our
FREE Podcast App
available on iOS and Android. For your
Apple Devices
, click here to
install our iOS App.
For your
Android Devices
, click here to
install our Android App.
Check my
videos on Youtube
Check out our Podcast