Before selling your home, use this cleaning checklist
Putting a house up for sale takes time and effort. Before the house can even make it onto a listing, many variables are considered in terms of final cost, category, and saleability. The condition of the house is a huge factor in getting a projected value that is fair to both you, the seller, and any potential buyers.  So we have developed this cleaning tips checklist.
Pre-listing inspections are conducted to ensure proper value projection. It takes away the risk of additional inconveniences that post-listing inspections entail–risks that include additional expenses for the buyer, and a less than stellar impression of both the seller and the agent that closed the deal.
With the help of Clean Conscience's Real Estate Pre-Listing Checklist, we will narrow down the ways you can ensure a promising pre-listing inspection result.
Make sure the kitchen is spotless but fully functional.  The Kitchen should be at the top of any cleaning checklist, so this list includes 6 cleaning tips. When your potential buyer is a family, the good kitchen is one of the things they consider. All agents know this. Aside from size and style, cleanliness and care taken are considered. Signs of grease, stickiness, or glaring damages may result in a less than ideal sale price for you as a seller.
Bathrooms and sinks must be spotless. The tiles must be clean and mould free. All plumbing should also look like they've been replaced recently. If the inspector opens the faucet, flushes the toilet, tests things out to see if they're all functioning properly, and they're not, potential repairs will potentially take down the listing's value.  5 quick cleaning tips were included in this infographic.

Even nooks and crannies must be cleared, organized, and cleaned. Not a lot of people would think to clean under the actual cushions, but even this area is important in your cleaning checklist.  But you should. Things get lost under couches and stains get hidden with rugs all the time. Buyers will conclude that if the previous owners were meticulous enough to think of cleaning and organizing inside a drawer and not just outside of it, they can expect an equally good job around the rest of the house.
Keep what's supposed to be green, green. If you're selling a house that has an outdoor area, make sure the area is properly maintained. If there are plants, they must look healthy. If there are flowers, they must be in bloom. If there's a pool, it must be clean. The lesser the possibility of a buyer spending a lot for refurbishing, the better a seller's chance is to receive a competitive listing value.
It's these details that will tell a pre-listing inspector just how much a house is worth. And that report will highly affect how a listing application will be received by the Multiple Listing Service the sale may be added on to.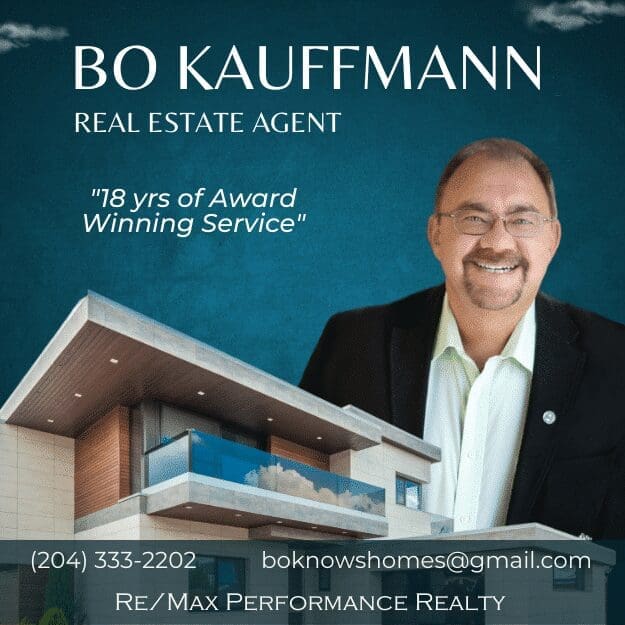 ---
---
About the Publisher
Bo Kauffmann is a residential real estate agent with over 18 yrs experience in helping buyers and sellers achieve their goals.  Inducted into the
REMAX Hall of Fame
in 2010 and receiving the
REMAX Lifetime Achievement Award
in 2019, Bo has sold over 500 houses and
condo
s in the Greater Winnipeg market. He is an accredited buyer representative (A.B.R.) and a Luxury Home Marketing Specialist. Bo provides exceptional service to First-Time Home-Buyers, Seniors looking to downsize and Home Sellers of all ages. He can be reached easily
By E-Mail
or call/text him   
Call/Text Here
---
---
  Never miss an episode of our real estate podcast. Install our
FREE Podcast App
available on iOS and Android. For your
Apple Devices
, click here to
install our iOS App.
For your
Android Devices
, click here to
install our Android App.
Check my
videos on Youtube
Check out our Podcast