Not only does the exterior of your home leave a lasting impression on your guests, but it also says a lot about your personal style and taste. Whether you want to put your home on the market or simply make it more enjoyable for you and your family, the following remodelling projects will boost your home's curb appeal significantly and make you feel proud to call it yours.
Style up your front door
As the focal point of your home's exterior, your front door should have a welcoming and appealing look. You can simply repaint your entry door in an eye-catching colour and change the hardware to give it a new look. However, if it's completely worn-out, you should consider replacing it with a new steel door, which will add value to your home instantly.
Box up your windows
Not only is adding window boxes one of the simplest exterior remodelling projects, but it will also boost the curb appeal of your home instantly, adding dimension and definition to your windows. In addition, you can paint them in a lovely hue to break the monochromatic look of the exterior and plant flowers or herbs to add a touch of nature.
Update your garage door
Your garage door also affects the curb appeal of your property, so it's important that it fits the general style of your house. Repainting them is a simple and cost-effective solution that will bring a sense of novelty immediately. Another solution is to replace them with a new garage door if your old one isn't in such a good condition. You can choose from different materials, including wood, steel, aluminium and others. Garage door replacement is a profitable investment that will increase the value of your home and help you get a high sale price if you ever decide to sell your house.
Let there be light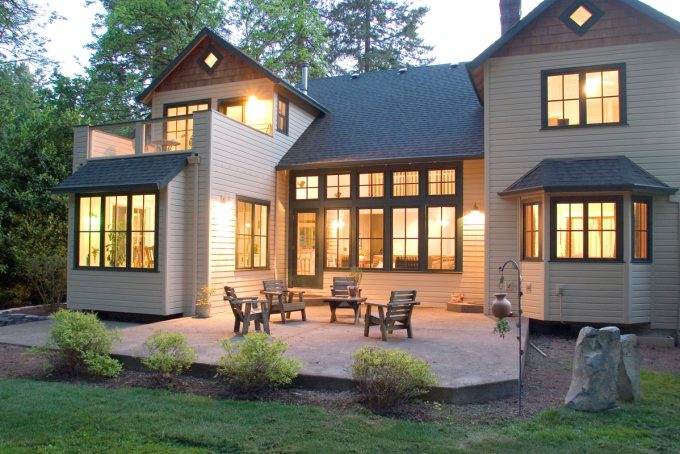 Exterior lighting plays an important role in giving your home a warm and inviting look. Not only will it accentuate the beautiful features of your house, but it will also elevate its style and help you create stunning accent details. For example, you can add lovely lanterns on the sides of your front door to create a balanced and harmonious look. You can also add small fixtures along your garden path to illuminate your way to the lounge area. Furthermore, you can use string lights to create an intimate and inviting atmosphere on your patio.

Create an outdoor sanctuary
If you have a spacious backyard with no lounge area, you should definitely create an outdoor haven. Whether it's a small patio, wooden deck or an outdoor dining area, you will have a personal sanctuary where you can relax and spend time with your family. A beautiful wooden deck will add value to your home and attract prospective buyers if you're selling your house. On the other hand, if you're planning to spend your golden years in your home, a beautiful lounge area will be a perfect place for family reunions and intimate parties. After choosing a perfect location, you should furnish your outdoor haven with comfy furniture and add string lights to set the mood. Of course, you should welcome nature, too, and add colourful flowers and exotic plants.
Freshen up your façade
All of your efforts to transform your home's exterior will be in vain if you overlook its most important part – façade. Whether you'll simply repaint it in a new hue or install brick or stone siding, it's of the utmost importance that you do it properly. Apart from consulting with an expert, you should obtain all the necessary tools to ensure your safety. For example, you can hire a reliable agency, such as Synergy Scaffolding & Access Services, that will provide you with the necessary scaffolding equipment and an easy access to your home's façade. This way, you'll be able to freshen up your façade safely and efficiently.
These remodelling projects will help you style up your home's exterior, increase its value and boost its curb appeal in just a few easy steps.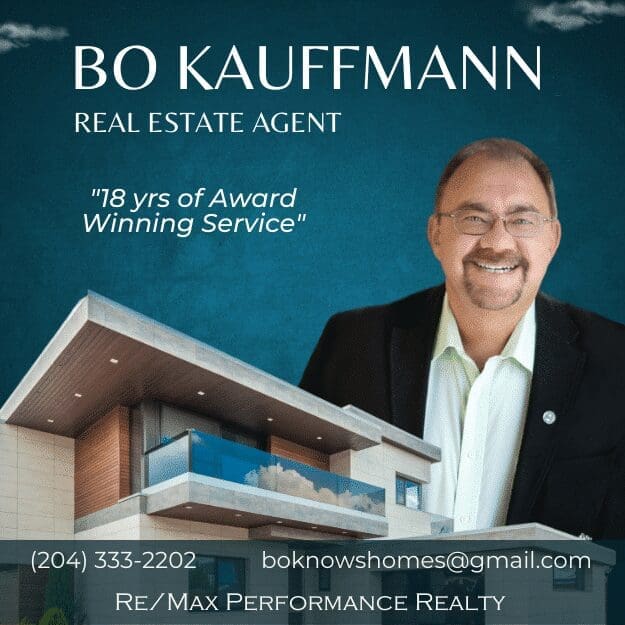 ---
---
About the Publisher
Bo Kauffmann is a residential real estate agent with over 18 yrs experience in helping buyers and sellers achieve their goals.  Inducted into the
REMAX Hall of Fame
in 2010 and receiving the
REMAX Lifetime Achievement Award
in 2019, Bo has sold over 500 houses and
condo
s in the Greater Winnipeg market. He is an accredited buyer representative (A.B.R.) and a Luxury Home Marketing Specialist. Bo provides exceptional service to First-Time Home-Buyers, Seniors looking to downsize and Home Sellers of all ages. He can be reached easily
By E-Mail
or call/text him   
Call/Text Here
---
---
  Never miss an episode of our real estate podcast. Install our
FREE Podcast App
available on iOS and Android. For your
Apple Devices
, click here to
install our iOS App.
For your
Android Devices
, click here to
install our Android App.
Check my
videos on Youtube
Check out our Podcast