Moving into your new home can be exciting. It's a brand new start, and at the end of what is often a lengthy process, there's often a sense of relief. Often, all you feel like doing is sleeping and hibernating for a few days. Unfortunately, there's still a lot to do. Knowing where to start can be daunting but following a few simple steps will ease you in and make the process simpler.
Moving to your new home
You can save yourself some time and stress by thinking ahead before moving day. Before you begin the packing process, declutter and filter out anything that is no longer useful or has value to you. There's no point in taking it with you to take up space or add unnecessary time to the unpacking process.
When packing your possessions, ensure everything is labeled carefully and the destination room is clearly visible. Having all of your belongings in the correct rooms will save you time and effort in your new home. Always hire reputable movers who will take care of your items and protect them during transit. If you don't take advantage of their packing services, ensure you pack items carefully to avoid breakage. Pack clothes on hangers and ask for hanging cartons. This will save time when packing and unpacking.
Ensure each member of the family has an overnight bag with PJs, toiletries, medication, a change of clothes, and anything they are likely to need for the next couple of days. Make sure you know where bedding is located for the first night, along with toilet rolls, towels, and hand soap for the bathroom.
Keep cleaning products handy so you can dust and clean as you're unpacking. Even if the previous owners left the property spotless, there's likely to be dust and grime from the move.

First Day in your new home

The movers have left. You spent last evening sitting on your new living room floor, eating pizza and toasting your new home. You've spent the first night under your new roof. Now it's time to unpack. But as you walk from room to room and eye the unopened boxes and cartons, you've no idea where you should start.
Start in the kitchen. This is the room you're likely to use most throughout the day. Presumably, you unpacked the kettle on moving day and so it's a question of transferring, food, cutlery, crockery, pans, and appliances from their containers to the new cupboards. As you work, get rid of packing materials. Flatten boxes and move them out of the of the house and into the garage if possible.
Next move onto the bedrooms. Once the furniture is moved into place, older kids can unpack their own rooms, which will save you some time. Once you have established a routine, go through each room and open all the boxes. Don't leave cartons for a later date. Go through everything and ensure it has a place. Reorganize as you go. Repackage and label items for storage or items to go into the loft or basement.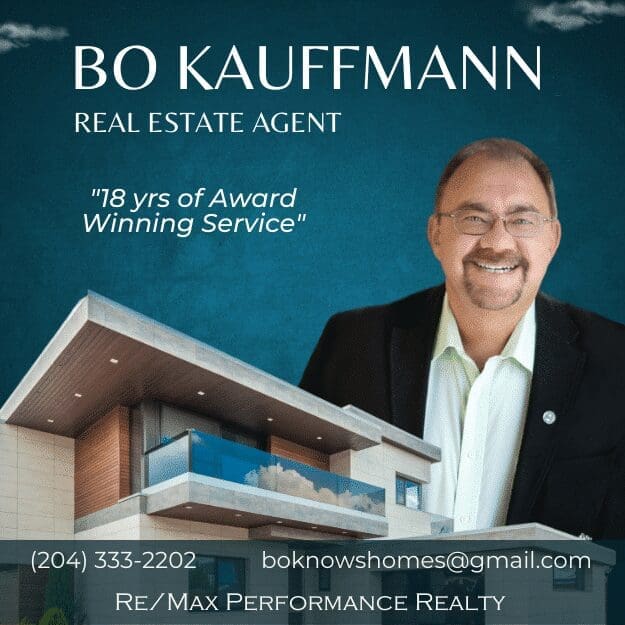 In summary, planning ahead and prioritizing the order items are unpacked will simplify the process. Remember to remove packing materials as you go and unpack every box. Clean before unpacking as you move from room to room. Finish one room completely before moving to the next. And open all cartons. You don't want to be staring at boxes six months later.
If you're moving into your new home, congratulations.  If you're just starting to look for a new place, be sure to contact me…..I'd love to help!
---
---
About the Publisher
Bo Kauffmann is a residential real estate agent with over 18 yrs experience in helping buyers and sellers achieve their goals.  Inducted into the
REMAX Hall of Fame
in 2010 and receiving the
REMAX Lifetime Achievement Award
in 2019, Bo has sold over 500 houses and
condo
s in the Greater Winnipeg market. He is an accredited buyer representative (A.B.R.) and a Luxury Home Marketing Specialist. Bo provides exceptional service to First-Time Home-Buyers, Seniors looking to downsize and Home Sellers of all ages. He can be reached easily
By E-Mail
or call/text him   
Call/Text Here
---
---
  Never miss an episode of our real estate podcast. Install our
FREE Podcast App
available on iOS and Android. For your
Apple Devices
, click here to
install our iOS App.
For your
Android Devices
, click here to
install our Android App.
Check my
videos on Youtube
Check out our Podcast