Best Activities for a Winter Day in Downtown Winnipeg
.
Just because the weather is getting colder doesn't mean that we need to spend all of our time indoors. Getting outside and moving around in the fresh air is a great way to boost energy levels, stay in shape throughout the winter, spend time with friends and family, and learn to love winter in Winnipeg.
Skating is a must when you are living in downtown Winnipeg. Winnipeg boasts an extensive river skating trail that snakes along the Assiniboine and the Red River. With warming huts, a small rink for impromptu hockey games with the kids, and multiple access points, the river skating trail in downtown Winnipeg is enjoyed by everyone! Don't own your own skates? Not a problem: you can rent them at the Forks for just $5. If the skate itself doesn't warm you up, there is plenty of hot chocolate to be had at the Forks at the end of your skating adventure (or perhaps as a treat midway through).
There's nothing quite like walking through downtown Winnipeg on a wintery day. The snow might be deep, but the buildings in downtown Winnipeg are gorgeous to admire when they are frosted in snow and ice, and the roads are considerably quieter on the weekends. Bundle up in good quality boots, fleecy pants, a warm jacket and some ear warmers – when you dress right, wandering through the winter wonderland of downtown Winnipeg is that much better. (Psst… going out for a walk in downtown Winnipeg is also an excellent way to scout out some of the condo buildings in the area if you are looking for a place to buy!).
If you want to try something really different for a wintertime activity, connect with the Alpine Club in St. Boniface and try your hand at ice climbing. The ice tower near Fort Gibraltar is open for experienced and beginner ice climbers alike. It is a wonderful opportunity to completely embrace the cold weather right here in downtown Winnipeg.

And finally, you can't beat classic outdoor wintery activities like building snowmen and having snowball fights. Walk to the nearest park (there seems to be a park every few blocks when you are walking around downtown Winnipeg!) and take full advantage of all the lovely fresh-fallen snow. Who says winter activities are just for kids? #WinterFun
* * * * *
Sagan Morrow owns an open-concept condo in Winnipeg's Exchange District and loves downtown living. She writes the blog Living Healthy in the Real World, is the Executive Director of the Food Label Movement, and is the Development Coordinator for Food Matters Manitoba. Sagan is a freelance writer and editor as well as a Certified Holistic Nutritionist, and can be found at www.livinginthrealworld.net. She enjoys taking in the theatre and culture of downtown Winnipeg during her spare time.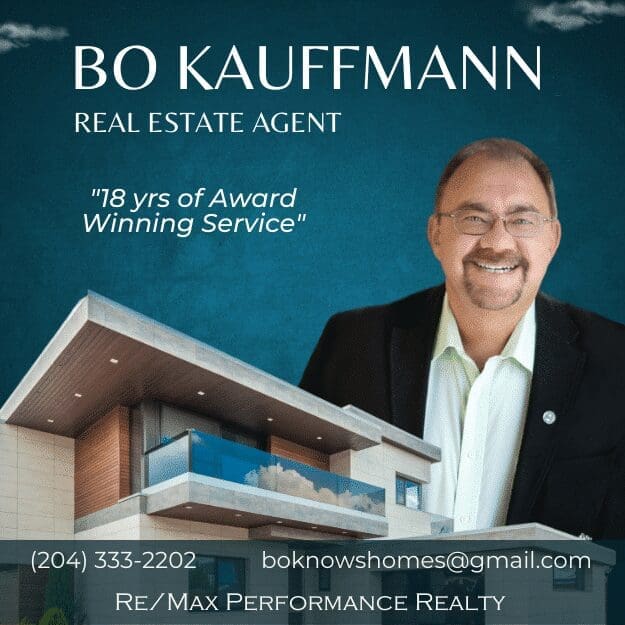 Related Stories
Top Winnipeg Tourist Attractions . Here is a short slideshow of some of the top Winnipeg tourist attractions that help make Winnipeg the 'centre of Canada'. If you're planing a move to Winnipeg and want to purchase a house or condo in our great city, please call me anytime. Bo Kauffmann, REMAX performance realty, […]
The post Top 10 Winnipeg Tourist Attractions in Winnipeg (Slideshow) was first published byBo Kauffmann and appeared inWinnipeg's Real Estate Blog – Info and Tips for Buyers and Sellers of Winnipeg Real Estate. All Rights Reserved by Bo Kauffmann, #REMAX #Winnipeg.
Top Five Festivals in Downtown Winnipeg . Festivals are rife in downtown Winnipeg, and cover the themes of everything from writing and professional development workshops, to theatre and film, to delectable food and beverages, to historical buildings and cultural teachings, and so much more. Not only that, but the festivals in downtown Winnipeg also take […]
The post Top Five #Festivals in downtown #Winnipeg was first published byBo Kauffmann and appeared inWinnipeg's Real Estate Blog – Info and Tips for Buyers and Sellers of Winnipeg Real Estate. All Rights Reserved by Bo Kauffmann, #REMAX #Winnipeg.
---
---
About the Publisher
Bo Kauffmann is a residential real estate agent with over 18 yrs experience in helping buyers and sellers achieve their goals.  Inducted into the
REMAX Hall of Fame
in 2010 and receiving the
REMAX Lifetime Achievement Award
in 2019, Bo has sold over 500 houses and condos in the Greater Winnipeg market.  He is an accredited buyer representative (A.B.R.) and a Luxury Home Marketing Specialist.   Bo provides exceptional service to First-Time Home-Buyers, Seniors looking to downsize and Home Sellers of all ages.   He can be reached easily   
By E-Mail
or call/text him   
Call/Text Here
---
---
  Never miss an episode of our real estate podcast. Install our
FREE Podcast App
available on iOS and Android. For your
Apple Devices
, click here to
install our iOS App.
For your
Android Devices
, click here to
install our Android App.
Check my
videos on Youtube
Check out our Podcast