Repost This Article
My Page on Google+ . . . .My Profile on Google+
Real Estate Listing Agent: Top 7 Questions to ask your prospective Listing Agent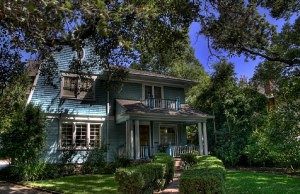 So you're a home owner who has decided, like about 90% of all home sellers, to hire a real estate listing agent to help you sell your home.   How do you choose from the hundreds or perhaps thousands of REALTORS® in your area?  Here are some of the most important questions to ask your prospective Real Estate Listing Agent:
1) How long have you been in the business?
Reason for asking: With the lure of 'quick and easy money' (believe me, its NOT), every one with a few spare dollars and some extra time has decided to get into real estate.  The joke is that in some States, liquor stores will accept, as forms of identification, your drivers license or your real estate license.  I sometimes compare a Listing Agent to a Restaurant:  Out of every 10 that start up, only 1 is still around after 2 years.  Answer to look for:  Minimum of 4 years experience.
2) Where do you advertise my home?
Reason for asking: Nearly every Real Estate Listing Agent uses the MLS®.  Its a powerful way of getting your house noticed by buyers and other agents.  But its not the ONLY way.  Recent studies show that between 80% to 87% of home buyers start their search on the internet and one study shows that only 1-in-3 use the MLS® as their primary tool.  So the answer you should be looking for includes not only the MLS®, but extensive internet presence.  Here is my marketing plan for your home.
3) Do you have a website?
Reason for asking:  This goes hand-in-hand with the previous question.  With such a high percentage of people looking on the internet, your Real Estate Listing Agent should have an effective website.  I'm constantly amazed at how many agents don't even have a simple site, let alone a professionally managed, search engine optimized site.  Answer to look for here is a definite YES, with some explanation of how effective the site is, Google ranking, Alexa ranking etc
4) How many homes do you sell in a year?
Reason for asking:  goes to experience.  Find you how many homes the average real estate listing agent in your town or city sells and then compare.  Answer to look for: Average is ok, but more experience is better.  On the opposite end of the scale, if your prospective listing agent always carries in excess of 15 or 20 listings, how much time will he or she have to work on your home?  Look for a nice balance.
5) If something goes wrong, who will I be dealing with?
Reason for asking:  Many a Real Estate Listing Agent runs a 'team', and the only time you'll actually be dealing with him is during your initial interview.  And trust me…something WILL go wrong.  Perhaps as little as spelling mistakes or poor picture quality in your listing, or it could be more significant such as the wrong price shown in the listing.  Or perhaps you'll just have some questions about feedback from the last showing.  In all likelyhood, you will want to talk to someone about your listing, so make sure that you know who you're going to be dealing with.  the preferred answer here : "If any issues come up, you call ME directly anytime.  You're NOT going to be talking with my secretary, my assistant or my butler….  here is my cell number, it goes directly to ME".
6) Is this your full-time occupation?
Reason for asking: In many jurisdictions, it is NOT a requirement that a Real Estate Listing Agent practice his craft full-time.  While some places, such as my native Winnipeg, DO require that real estate be our ONLY profession, there are many places where your Real Estate Listing Agent could work on your file during the day, and then serve your meals at the local restaurant at night.  Answer to look for: YES!  Don't list with a real estate listing agent who might have to choose between showing your home and picking up an extra shift at the local Piggly-Wiggly for some fast cash.
7) How can I reach you?
Reason for asking:  Chances are you will need to talk with your real estate listing agent, to ask him questions or to get updates.  Make sure he or she has a cell phone, pager, e-mail and any number of ways for you to contact them.
If you're thinking of selling your house or condo in Winnipeg, please contact me anytime.
Bo Kauffmann of Remax Performance Realty.  333-2202.
I'd love to be your Real Estate Listing Agent.
I hope you enjoy reading my blog. Go here to get a look at all available Remax House Listings, all available Remax Condo Listings and all available Remax Luxury Properties in Winnipeg. Please follow me on Twitter and visit my Facebook Fanpage.
Find us on Google+
Related Stories
feedproxy.google.comAugust 8, 2012 7:48:49 AM CDT
Buyer Info,Latest Posts,Seller Info   condo, Condominium, condos, house, mls, Real estate, real estate agents, selling A list of real estate listing abbreviations   If you're working with a REALTOR® in the search of a new home, most likely you are receiving MLS® real estate listings via the new Keystone Matrix® system.  My buyers are always asking me [...]
The post Real Estate Listing abbreviations: Terminology explained appeared first on Winnipeg's Real Estate Blog.
Recent Comment
@cendrinemedia
Real Estate Listing abbreviations: Terminology explained http://t.co/fceijVg9 via @bokauffmann
Reply this comment
---
RSS Feed Powered by MaxBlogPress Bring My Blog Visitors Back
feedproxy.google.com
If you're running out of space in your home, it may be time to take a peek into the basement. Odds are, this typically underused room isn't living up to its potential. It could be transformed into an additional bedroom. Interior designer
Letitia…
---
.
I hope you enjoyed reading this post.  Please consider subscribing to this blog, and receiving the latest posts in your email, twice a month.  You can find my facebook page (please LIKE the page) and follow me on twitter. . Follow @bokauffmann
Also check out my Podcast on i-Tunes