If you're looking for a way to improve the atmosphere in your home, consider feng shui. This ancient Chinese practice involves using buildings and interior design elements to create a balance between your living space and reality.
For example, you can add feng shui to your dining room by using certain table shapes and chair positions to encourage harmony in your personal and professional life.
Eastern cultures have been practicing this method for decades and swear by the results. Whether you believe in the benefits or not, it's hard to deny the real-life advantages feng shui provides. Start balancing your space and life by considering why you should incorporate feng shui in your home.
Improve Energy Flow
When it comes to interior design, "energy" can be hard to define. However, you know a room has good energy when simply standing there. Feng shui practitioners call this concept Chi, and it has everything to do with how you feel within a space.
Free-flowing Chi usually makes people feel at ease. These environments feel less chaotic with a natural energy flow that brings peace. One of the simple feng shui rules includes drawing a map of your interior; this tool will help you design a space that doesn't obstruct flow.

Create Better Connections
If you want to encourage better social connections, you should incorporate feng shui in your home. Holistic healers believe that certain design choices bring good luck to professional and personal relationships. Whether it's luck or efficient decorating, these rooms have a knack for forming bonds.
Feng shui practices state seating arrangements shouldn't turn people's backs to each other; this also creates a cozy atmosphere that makes people feel comfortable. These factors help you form positive connections with your housemates and visiting loved ones.
Design an Efficient Layout
Since feng shui is all about energy, people put a massive emphasis on energy obstruction. Placing furniture in front of doorways and crowding corners will create a closed-off flow. You will end up designing an efficient layout when you keep feng shui values in mind.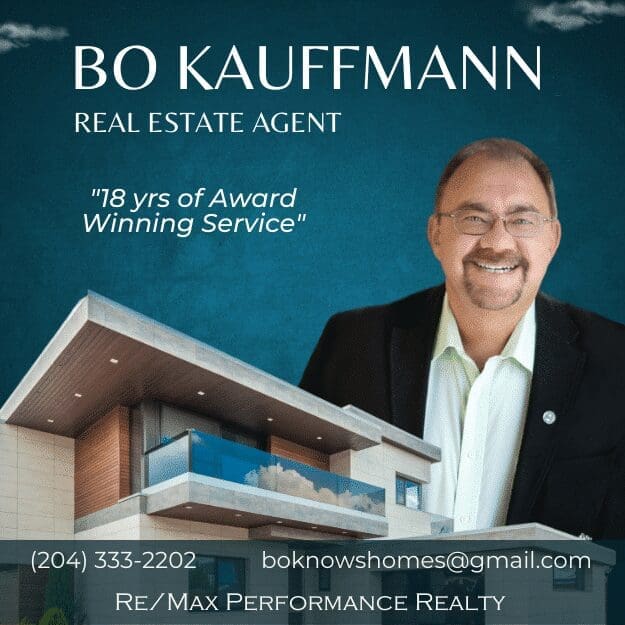 Overall, feng shui is a helpful practice that helps people create happier, healthier homes. Since millions of people across generations believe deeply in the benefits of this concept, it's worth considering if you want to improve your space.
---
---
About the Publisher
Bo Kauffmann is a residential real estate agent with over 18 yrs experience in helping buyers and sellers achieve their goals.  Inducted into the
REMAX Hall of Fame
in 2010 and receiving the
REMAX Lifetime Achievement Award
in 2019, Bo has sold over 500 houses and
condo
s in the Greater Winnipeg market. He is an accredited buyer representative (A.B.R.) and a Luxury Home Marketing Specialist. Bo provides exceptional service to First-Time Home-Buyers, Seniors looking to downsize and Home Sellers of all ages. He can be reached easily
By E-Mail
or call/text him   
Call/Text Here
---
---
  Never miss an episode of our real estate podcast. Install our
FREE Podcast App
available on iOS and Android. For your
Apple Devices
, click here to
install our iOS App.
For your
Android Devices
, click here to
install our Android App.
Check my
videos on Youtube
Check out our Podcast