Putting your home up for sale is a stressful situation for you and your family. Having to be prepared for inspections, trying to sell your property can be an incredibly exhausting situation to be in. Then you can be a home owner who can fall into a trap where they have purchased another property without selling your current property. Then you're stuck with a number that you need to move on with, then a number you want to move on with.
The major pickle, besides selling your house in a declining market, is the appearance of your home. There is a major difference between presenting your house you're living in and staging your house to sell. You can position your home in any way you want to when living in it, however once you're on the market to sell it can change drastically. The outside of your home is exactly the same.
[aesop_quote type="pull" background="#282828″ text="#ffffff" width="300px" align="right" size="1″ quote="Improving your home's curb appeal is one of the most cost-effective ways to improve it's value!" cite="Bo Kauffmann" parallax="on" direction="left"]
Presenting your front yard in a presentable fashion is dire to getting buyers through the door of your home. Real estate is an incredibly competitive market, and there can be very little difference between the houses that sell and the houses that don't. The front and back yard need to be presented in such a way that it actually draws buyers into your home, then deferring them. Your front yard is the very first impression you are giving to your buyers, so getting these two spaces is incredibly important to selling your home.
Creating a great front and back garden space is amazing in creating synergy between your indoor and outdoor spaces. Fluidity is important to a buyer, and understanding that from the front yard, to the back yard, your home must entice buyers to purchase your home. Here are some ways to increase the value of your home.

Creating an effective garden space is just as important to creating a gorgeous space. Apart of creating that effective space is creating functionality in your front and backyard areas. Using products such as pavers or bricks can allow for an easy and effective way to show the delegated areas within your gardening area. Using power equipment such as lawn edger's can help create division in your area appropriately. Establishing your gardening areas and entertainment areas actually allows for the buyer to see there is functionality to the layout.
It also allows potential buyers to see that the design of the gardening areas was created to allow for multiple functions within one space. Garden spaces have become like main rooms of the home, where you can create multiple functions to an area without infringing on space. Using power equipment such as lawn movers, mulchers and leaf blowers can help keep your gardening areas clean and focused, and not unorganized. Finding the right balance to showing the buyer that it's a family home and not YOUR family home is critical to getting that sale.
Apart of selling a home is being able to have some form of lawn space to their garden areas. Creating a garden space that has natural or artificial turf really attracts family buyers to your landscape. Creating another functional area for their children to play on, gives parents another positive for purchasing your home. You don't need to have a massive amount of lawn space, but it is definitely a necessity to have small lawn area to entice the family buyer. These little things can add value to your home immensely because you're enticing more than one type of demographic. The implementation of this inexpensive product can actually make family homebuyers go into bidding wars with other potential buyers.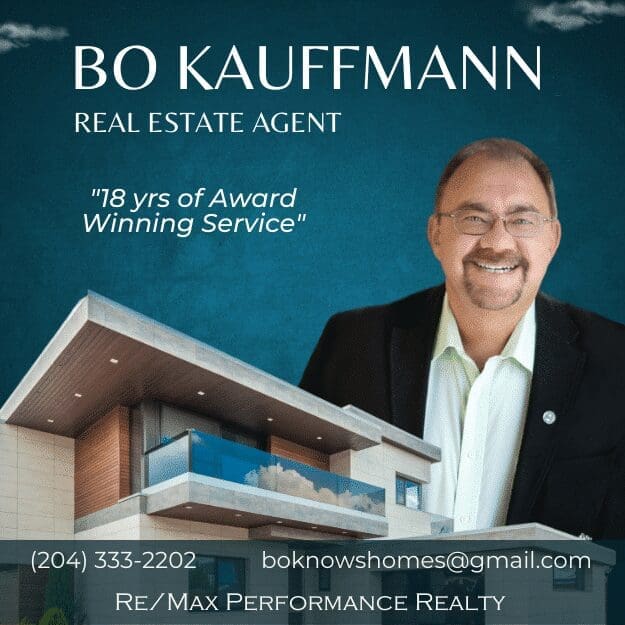 [aesop_character img="http://blog.winnipeghomefinder.com/wp-content/uploads/2016/05/Kauffmann130820_0007_thumb.jpg" name="Bo Kauffmann, REALTOR®" caption="Buying or Selling? Bo Knows Homes!" align="left" width="200px" force_circle="off"]
Another thing that adds increased value to your property is having privacy. Whilst it may sound like a very insignificant issue for some, family homebuyers are more than likely wanting their family to feel protected and safe within their home. Privacy gives a home buyer a sense of security, and really increases the value of your property. Using tall bamboo fencing, shade sails and tall plantations can create for a private sanctuary for your family. Plants like Photinia Robusta can be perfect around the fence area as they grow quite high and are great for any weather conditions.
If adding value to the sale of your property is incredibly important to your family home, then focusing on your outdoor areas will give you the best return on investment. You can implement these ideas pretty quickly, and are relatively inexpensive to create in your garden space. Amazing outdoor garden spaces can make or break the value of your home, so get your power equipment out and start adding value.
---
---
About the Publisher
Bo Kauffmann is a residential real estate agent with over 18 yrs experience in helping buyers and sellers achieve their goals.  Inducted into the
REMAX Hall of Fame
in 2010 and receiving the
REMAX Lifetime Achievement Award
in 2019, Bo has sold over 500 houses and
condo
s in the Greater Winnipeg market. He is an accredited buyer representative (A.B.R.) and a Luxury Home Marketing Specialist. Bo provides exceptional service to First-Time Home-Buyers, Seniors looking to downsize and Home Sellers of all ages. He can be reached easily
By E-Mail
or call/text him   
Call/Text Here
---
---
  Never miss an episode of our real estate podcast. Install our
FREE Podcast App
available on iOS and Android. For your
Apple Devices
, click here to
install our iOS App.
For your
Android Devices
, click here to
install our Android App.
Check my
videos on Youtube
Check out our Podcast