Selling your home while going thru a divorce
.
Homeowners sell their homes for a variety of reasons. Hopefully the reason is a happy one, such as Up-sizing the home to accommodate a growing family, or even downsizing because the kids have (finally) left the nest.
Sometimes the reason is a not-so-happy one, as is the case of divorce or separation. Even so, the end-goal should always be kept in mind: Selling the house (or condo) for as much money as possible. Here is a tip:
When couples divorce or separate, ideally the break-up should be amicable: This will likely save you a lot of money in legal fees. However, many divorces are NOT amicable, and both parties head out and get their own lawyers, which is a great idea. In addition, when it comes to selling their marital estate, the couple then seek out REALTORS® to act on their behalf…… one for the husband, and one for the wife, or, more politically correct, "one REALTOR® per spouse".
This may be, for a number of reasons, NOT advisable. Here are a couple of reasons:

Cost
Whenever a home-owner lists the house with a real estate agent, a portion of the total commission is set aside to pay the "Listing Agent".  This amount is always negotiable, and depends on several factors, including the value of the home, and the amount of advertising done by the Listing Agent. (By the way, this is really the ONLY method by which you should choose an agent, as the amount of advertising is the only thing the agent controls, and ultimately the only thing that sets agents apart from each other.)
So, whatever that commission amount is, IF you and your spouse insist on having 2 Listing Agents, each agent MAY charge his regular fee, thereby potentially doubling your cost.   So your listing commission MAY be higher if you utilize 2 agents. (This only makes sense, since YOUR lawyer will not likely split his fee with your spouses lawyer, for example)
2 Signs are NOT better than one
Another reason against hiring 2 Listing Agents is this: As the Seller, you don't want the whole world to know that the reason you are selling is because you are splitting with your spouse. Having 2 "For Sale" signs in your front yard tells exactly that……and as a seller, you may not want to enter any negotiations with a buyer from a weakened position.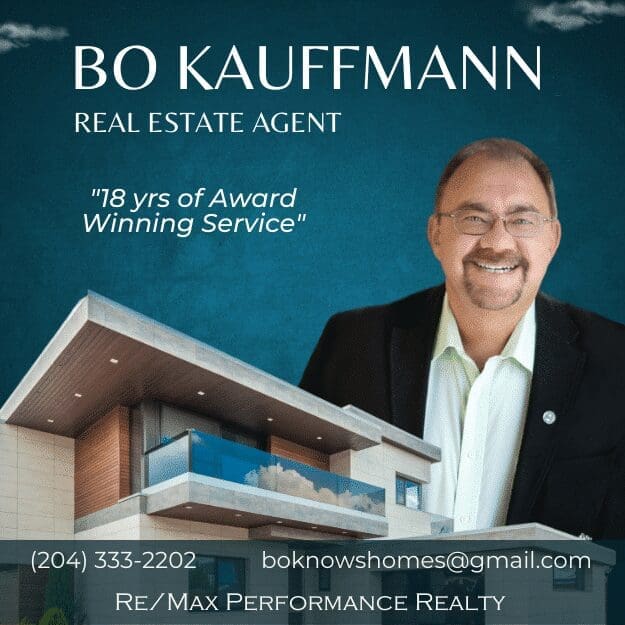 Most Important:  There is no good reason to have 2 Agents
2 Listing Agents won't get you more money than 1 good agent.  Period.  Both agents are hooked up to the MLS, and since there is only 1 house to sell, it wont get twice the coverage:  Its still just 1 listing.  Here is how I look at this matter:  No matter what the other issues are, on this one issue we are (or should be) all on the same page:  Sell the house for as much money as possible.
So hire a great agent who focuses on the most important task at hand: MARKETING THE HOME.   All money received from the buyer will go thru brokers and lawyers trust funds, so a REALTOR® is NOT in a position to 'favor' one spouse over another, even if he wanted to.
So it does not make sense to hire 2 agents to market one property….. in fact it's counterproductive.
To find out more…….call Bo Kauffmann of Remax Performance Realty…..  (204) 333-2202
Other Posts
https://blog.winnipeghomefinder.comApril 17, 2013 9:44:45 AM CDT

Real Estate Market Report for Winnipeg in April 2013 . Welcome to the April real estate market update for Winnipeg.  This report focuses on the statistics as they are on the 15th of each month (as opposed to the 1st).  House sales are reported in three price ranges, as follows: Entry level homes are from […]
The post Winnipeg Real Estate Market Update for April 2013 appeared first on Winnipeg's Real Estate Blog published by Bo Kauffmann
---
---
About the Publisher
Bo Kauffmann is a residential real estate agent with over 18 yrs experience in helping buyers and sellers achieve their goals.  Inducted into the
REMAX Hall of Fame
in 2010 and receiving the
REMAX Lifetime Achievement Award
in 2019, Bo has sold over 500 houses and condos in the Greater Winnipeg market.  He is an accredited buyer representative (A.B.R.) and a Luxury Home Marketing Specialist.   Bo provides exceptional service to First-Time Home-Buyers, Seniors looking to downsize and Home Sellers of all ages.   He can be reached easily   
By E-Mail
or call/text him   
Call/Text Here
---
---
  Never miss an episode of our real estate podcast. Install our
FREE Podcast App
available on iOS and Android. For your
Apple Devices
, click here to
install our iOS App.
For your
Android Devices
, click here to
install our Android App.
Check my
videos on Youtube
Check out our Podcast