Renting vs Owning A Home
Selecting the right living space is a lot harder than most people realize. When people want to rent a home or apartment, they usually look for the most affordable option they can find. One of the best ways to discover the right property is by renting with UmoveFree help. There will come a time when you start to fell like owning a home.
While renting a space comes with a number of benefits, you will be unable to alter your surroundings unless you own a home. Are you trying to switch from renting to owning a home? If so, here are some things you need to consider.
Iron Out The Financial Details of Buying a Home
One of the first things you need to do before going out in search of a home to purchase is to check your finances. Unless you have a large lump sum of money, you will need the financial backing of a mortgage company. Before you apply for a mortgage, you need to check your credit report. Trying to get approved for a mortgage with a low credit score can be very difficult.
Not only are your odds of approval lower with bad credit, the interest rate you get will also be much higher. This is why you need to look at your credit report and make a plan for improving your score before you apply for a home loan. You also need to focus on reducing your debt-to-income ratio. Seeking out the help of a financial advisor is a great way to create a plan for cleaning up your credit before applying for a mortgage.
Find a Good Real Estate Agent
Once you get approved for a mortgage, you will need to start the hunt for the perfect home. Most first-time buyers are surprised to learn just how many different homes are for sale on the modern market. If you want to avoid a case of buyer's remorse in the future. Instead of trying to find a home on your own, you need to reach out to a real estate professional.

A real estate agent will have access to homes in your area. This means you will be able to easily tour potential home purchases with their help. Making a list of the features you want in your forever home will help you narrow down the selection of properties in your area. A real estate agent can also help you negotiate a better deal for a home you like.
Get Ready For The Responsibility Of Owning a Home
Every year, over six million homes are sold in the United States. If you have only rented homes or apartments, you might be unfamiliar with the work involved in owning a residential property. Instead of going into this process unprepared, you need to do your homework. Any repair issues that arise in a home are your responsibility.
Once you get moved into your new home, you need to research various roofing, plumbing and HVAC repair companies in your area. Developing a list of companies to call when repair issues arise can make dealing with them much easier.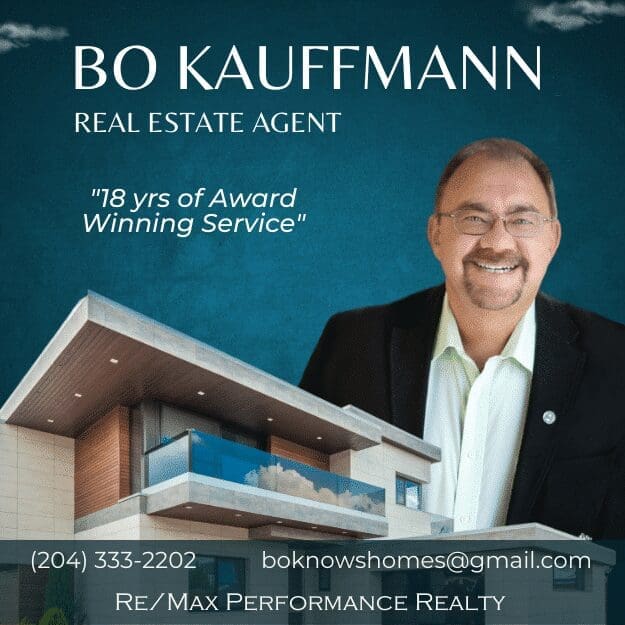 If you are passionate about going from a renter to a homeowner, then you need to use the tips in this article. The work involved in maintaining a home will be worth it in the long run.
---
---
About the Publisher
Bo Kauffmann is a residential real estate agent with over 18 yrs experience in helping buyers and sellers achieve their goals.  Inducted into the
REMAX Hall of Fame
in 2010 and receiving the
REMAX Lifetime Achievement Award
in 2019, Bo has sold over 500 houses and
condo
s in the Greater Winnipeg market. He is an accredited buyer representative (A.B.R.) and a Luxury Home Marketing Specialist. Bo provides exceptional service to First-Time Home-Buyers, Seniors looking to downsize and Home Sellers of all ages. He can be reached easily
By E-Mail
or call/text him   
Call/Text Here
---
---
  Never miss an episode of our real estate podcast. Install our
FREE Podcast App
available on iOS and Android. For your
Apple Devices
, click here to
install our iOS App.
For your
Android Devices
, click here to
install our Android App.
Check my
videos on Youtube
Check out our Podcast