Whether you're a first-time homeowner or an experienced flipper looking for an older home as an investment, a failing HVAC is no fun. It can even be dangerous during the frigid temperatures of winter. By taking initiative and spotting problems that might be causing your HVAC system to fail, you can avoid having poor air quality, diminished heating, or a complete furnace breakdown.
Learn more about the issues your HVAC could be experiencing.
You're Noticing Leaks
If you've spotted puddles or a fluid dripping from the furnace, you might have a failed expansion joint. But sometimes, leaks aren't visible, so it's recommended that you look for signs like:
During the warmer months, you might notice puddles near your air conditioner. That's usually a sign that the condenser has failed, and you'll want to have a contractor look at it sooner rather than later. If left unrepaired, it can cause water damage to homes.
Pilot Light Not Lighting
A pilot light blown out happens from time to time, which can be a problem with airflow from the flue pipe. But if it refuses to light, there could be any number of causes. You could have worn components preventing the pilot from lighting, a gas supply issue, or your furnace could be short cycling.

You Have Clogged Air Filters
If your furnace isn't working properly, a clogged filter is a good problem to have. It's easily fixable by replacing the air filter with a new one, which you can order online or find at almost any store. Generally, you should replace HVAC air filters every two to six months.
Frayed Electrical Wires
Your HVAC works year-round to cool and heat your home, and from that, the electrical wires experience wear and tear, causing fraying. If you smell any slight burning smells, notice the system sputtering as it starts, or experience frequent but sudden shutdowns, your problem could be electrical.
For many problems that might be causing your HVAC system to fail, you'll need to have a licensed contractor repair them. However, you can often avoid unexpected repairs by having an annual inspection of the system to ensure it's working to its full potential.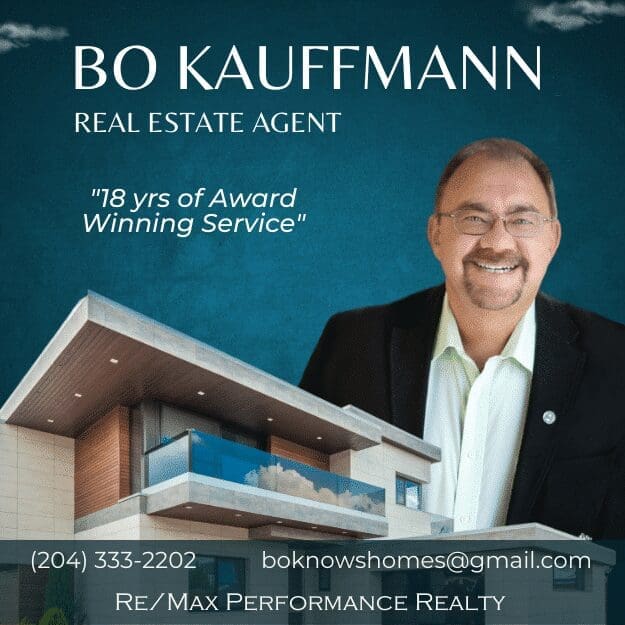 ---
---
About the Publisher
Bo Kauffmann is a residential real estate agent with over 18 yrs experience in helping buyers and sellers achieve their goals.  Inducted into the
REMAX Hall of Fame
in 2010 and receiving the
REMAX Lifetime Achievement Award
in 2019, Bo has sold over 500 houses and
condo
s in the Greater Winnipeg market. He is an accredited buyer representative (A.B.R.) and a Luxury Home Marketing Specialist. Bo provides exceptional service to First-Time Home-Buyers, Seniors looking to downsize and Home Sellers of all ages. He can be reached easily
By E-Mail
or call/text him   
Call/Text Here
---
---
  Never miss an episode of our real estate podcast. Install our
FREE Podcast App
available on iOS and Android. For your
Apple Devices
, click here to
install our iOS App.
For your
Android Devices
, click here to
install our Android App.
Check my
videos on Youtube
Check out our Podcast