When it finally comes time to sell your home, a common question to ask is how you can increase your property's value with the least time, effort, and cost. Sure, adding a 500 square-foot addition to your home will increase its value, but if you do that right before you sell you're not likely to recoup your costs. Here are a few suggestions for highly effective ways to quickly and affordably boost your property's worth before you sell.
Paint Everything
Probably the quickest and most effective way to increase your home's value is by giving each room a fresh coat of paint. Before you do so, though, make sure to look up what painting options are currently trending, rather than simply following your own tastes.
For instance, warm pastels, organic tones, black and white, and moody hues are all very popular as the 2020s kick-off.  Can't (or don't want to) paint it yourself?  Check out this excellent painter in Winnipeg.
Remodel the Kitchen
The kitchen isn't just the heart of your home, it's also one of the best places to invest your home improvement cash. You can improve the value of your property by:
Replacing kitchen appliances with trendy, high-efficiency alternatives.
Swapping out a countertop for a durable granite or concrete option.
Adding a new backsplash to liven things up.
Laying a new floor.
Getting new cabinet hardware.
Installing a new faucet.
While you don't need to revamp your kitchen from floor to ceiling, making purposeful, affordable improvements can have a huge impact on your selling price.
Overhaul the Bathrooms
The bathrooms are another great area to improve. You can:
Paint the walls.
Replace the sink, toilet, or tub.
Install new lighting and plugs.
Add a trendy storage option like an armoire.
Also, make sure you don't have any leaks or disconnected or broken vents. A bathroom is one area of a home that absolutely must function.  In Winnipeg, if you're looking for kitchen or bath renovations, check out Worthy Construction.
Clean the Floors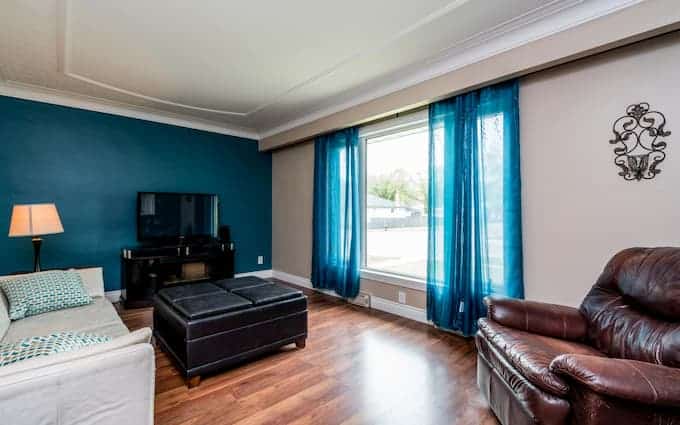 If you have carpets, rent a quality carpet cleaner and give them a once over. If you have peeling linoleum, consider getting some vinyl planking to quickly and easily spruce up the look of a room. One way or another, make sure your floors are all clean and in tip-top condition.
Look for the Sustainable
Another way to quickly increase your home's value is by making sustainable improvements like: 
Using LED light bulbs.
Installing solar panels.
Purchasing eco-friendly appliances such as a front-loading washer or a tankless water heater.
Not only is this attractive, but you may be able to write certain things off on your taxes.
Increase Your Curb Appeal
The first thing a potential buyer will see is your home's exterior. You can boost your curb appeal by: 
Cleaning up the clutter in your yard.
Tending to your gardens and landscaping.
Mowing the lawn regularly.
Painting your

home

.
Clearing the gutters.
Cleaning the roof.
If you clean up your home's exterior, the value will increase and it will be more likely to come across as an attractive option to prospective buyers.
Work Your Spaces
If your home has issues with traffic or feels small, consider taking out a non-load bearing wall in order to open up a room. If possible, consider finishing an attic or basement as well. This will not only open up living areas but literally add to the usable amount of space that the home has to offer.
Tend to the Tiny
Don't overlook the small jobs in your pursuit of the bigger projects. Make sure to: 
Caulk windows.
Add weatherstrip to doors.
Install trim if it's missing.
Finish or replace damaged floors.
Add railings on porches.
Little details like these can often make or break a home sale.
Don't Get Sidetracked
Just because you're in "home improvement mode" doesn't mean you should do every repair you can find. There are many very costly home repairs that can and should be avoided when possible when preparing to sell your home.  
For instance, if your AC unit or furnace is getting older, don't feel the need to proactively replace them before they break. If you find a little mold, you can do some spot cleanup, but all homes have mold to some degree, and if the issue isn't serious, you don't necessarily need to hire an exorbitantly expensive mold cleanup crew as a preventative measure. As long as it isn't a serious or negligent issue to ignore, try to leave concerns like these for the next owners of the home to deal with in the future.
---
Bo Kauffmann of REMAX
Buyers &; Sellersstrong>
Houses and

Condo

s
Call or Text 204-333-2202
FREE Buyer Consultation
FREE Sellers Marketing Plan
---
Set Expectations
There are many ways that you can quickly and easily improve your property's value before you sell. However, it's always important to temper your expectations as you go. Just because you're making improvements doesn't mean you're automatically going to be able to command a price from a buyer.
In order to set proper expectations, it can be helpful to learn about real estate finance and brace for the fact that your home's market value may be different than its assessed value. Even if this is the case, though, there's no doubt that by cleaning up your home before a sale, you will be setting yourself up for the best possible selling scenario.
---
---
About the Publisher
Bo Kauffmann is a residential real estate agent with over 18 yrs experience in helping buyers and sellers achieve their goals.  Inducted into the
REMAX Hall of Fame
in 2010 and receiving the
REMAX Lifetime Achievement Award
in 2019, Bo has sold over 500 houses and condos in the Greater Winnipeg market.  He is an accredited buyer representative (A.B.R.) and a Luxury Home Marketing Specialist.   Bo provides exceptional service to First-Time Home-Buyers, Seniors looking to downsize and Home Sellers of all ages.   He can be reached easily   
By E-Mail
or call/text him   
Call/Text Here
---
---
Our Latest Web-Stories
Never miss an episode of our real estate podcast. Install our
FREE Podcast App
available on iOS and Android. For your
Apple Devices
, click here to
install our iOS App.
For your
Android Devices
, click here to
install our Android App.
Check my
videos on Youtube
Check out our Podcast