If you've been considering buying a vacation home, you're not alone. The number of recreational homes in the U.S. has risen by 25% since 1989. More options are becoming available all of the time, enticing more people to take the plunge with a second home.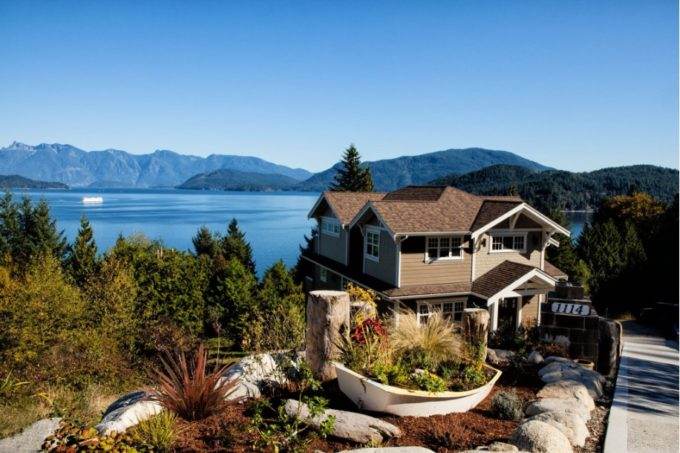 It can be a fantastic idea for you and your family, no matter where you want to go. If a cabin in the woods sounds cozy and relaxing, there's a home for that. If you're a beach person who wants to look at the lake or ocean every morning, there's a home for that.
But, going about buying a vacation home the right way is key. While it's an exciting endeavour, it also isn't something you should take lightly. You'll have to decide whether you want to build or buy, where you actually want it to be, and whether you can truly afford it. Let's touch more on those particular considerations, so you can feel confident and comfortable when you're considering a vacation home.
Consider Why You Want To Be Buying a Vacation Home
What was the lightbulb moment that made you start thinking about a vacation home? That might be a silly question – who wouldn't want a second home designated for rest and relaxation? But, beyond that, consider what you want from this home. Some of the best reasons to buy a second home are:
You can use it as an investment
It can bring in passive income if you choose to rent it out
You'll have a built-in vacation spot as often as you want
It can eventually be used as a retirement location
When you consider those benefits, it can make it easier to determine what you want from a vacation home. It will also keep you from settling. You might think the home structure itself won't be important to you as long as it's in an ideal location, but that's rarely true. When looking at vacation homes, always ask yourself if it's a place you would purchase for your first home. Will you feel comfortable there? How much work needs to be put into it? Is it your style?
You also have the option of buying a new construction home and building something you love from the ground up. If you build an ideal team to work on your home, you'll be in full control over the budget, negotiations, and quality. You can work with a contractor to go through the various model and design ideas to ensure the home fits your style and your family's needs.
Location, Location, Location
Whether you buy or build, location really is everything.
There isn't one ideal place to buy a vacation home. The perfect location depends on why you're buying one, in the first place. If you want to look at the best markets for vacation homes in the U.S. based on the sale price, the top five are:
Big Sky, MT
Cape Hatteras, NC
Poconos, PA
Gatlinburg, TN
Dauphin Island, AL
If you're not sure where you want your home to be, you join 65% of people who are in the market for a vacation home but can't decide where to buy. You can make the process easier on yourself by, again, asking a few questions.
First, think about your personality. What type of climate do you enjoy? What are your favourite outdoor activities? Is the location of a place you're considering too "touristy" for you? Do you want to buy in a popular destination or somewhere more remote?
You'll also need to know about prices wherever you're looking. Research every last detail about the area, including tax rates, general housing market rates, weather, amenities, and more. You don't want to purchase a place that is supposed to be relaxing only for it to end up being a major headache.
Figure Out Your Finances
If you're considering buying a vacation home, you probably have already taken a look at your finances. No second home is worth stretching yourself so thin that you can't enjoy it. So, it's important to do more than just "gloss over" what you can afford.
Not having the funds to buy or build a house immediately is okay. You can spend time doing your research while saving up money for the investment. Determine how much you actually need to save, and find ways to reach that goal faster. Some tips that can make it easier are:
Working a side hustle
Getting rid of existing debt
Putting retirement savings on hold
Using apps or programs to keep your finances in order
You should plan to save at least 20% for a downpayment on the house before you make any commitments. Going to a lender or asking a friend/family member for a loan are other viable options. But, it's still important to make sure it's something you can afford.
Owning a vacation home allows you to "get away" as often as you'd like. When the purchase is done properly, you can enjoy every aspect of second-home living, and you might even be able to make some money from it. Keep these ideas in mind before you buy a vacation home, and you'll be enjoying the relaxation you deserve in no time.
Publishers Note:  Personally, I highly recommend Phoenix, AZ as a spot for Canadians buying a vacation home.  Here is why!
---
---
About the Publisher
Bo Kauffmann is a residential real estate agent with over 18 yrs experience in helping buyers and sellers achieve their goals.  Inducted into the
REMAX Hall of Fame
in 2010 and receiving the
REMAX Lifetime Achievement Award
in 2019, Bo has sold over 500 houses and
condo
s in the Greater Winnipeg market. He is an accredited buyer representative (A.B.R.) and a Luxury Home Marketing Specialist. Bo provides exceptional service to First-Time Home-Buyers, Seniors looking to downsize and Home Sellers of all ages. He can be reached easily
By E-Mail
or call/text him   
Call/Text Here
---
---
Our Latest Web-Stories
Never miss an episode of our real estate podcast. Install our
FREE Podcast App
available on iOS and Android. For your
Apple Devices
, click here to
install our iOS App.
For your
Android Devices
, click here to
install our Android App.
Check my
videos on Youtube
Check out our Podcast