Looking for some practical ways to unburden your house of all the mess and clutter you've created over the years? If yes, then you're right where you should be. Here are a few clever and cost-effective storage solutions that will help you hide your clutter and add some elbow space to your home.
Consider adding an ottoman
A practical ottoman with hidden storage has a variety of uses. It can serve as extra seating, as a footrest, as a coffee table and as handy storage for your books, tea party necessities, winter blankets or your kids' toys. And if you're particular about your living room design, you can easily customize the upholstery and vary height and style of legs so that it fits your house décor to the T.
Get a storage chest
Unless you're still in college, you definitely outgrew plastic bins peeking from underneath your bed. Now it's time to add something more adult to your storage solution collection—something with style and practicality you can display proudly. Here's an idea: grab a vintage storage chest. This chest will not only provide you with a lot of space for spare sheets, out-of-season clothes, books, and whatnots, but it will also make your bedroom look classy and elegant.
Storage Solutions – Install a pot rack
Pots and pans are notoriously hard to store and they take up all your kitchen cabinet space. Well, if you have an empty wall and love that Victorian-era look, create a gorgeous pot rack where you can display your cookware. Here's an idea: grab some copper plumbing parts, add a few screws and hooks and voila! Give your brass a nice polish and it will not only provide plenty of storage space but also serve as a beautiful kitchen decoration.
Build a garden tool shed
Sure, tools are usually built to last and survive a lot of wear and tear, but even their resistant coatings won't save them from deterioration if you leave them outside all year long. So, what you can do to corral your tools is to build a nice garden tool shed. You can opt for a small wooden shed, add some hooks and shelving and you'll provide your tools with a cute house to keep them safe. If that's not enough for your needs, you can scale up your shed and turn it into a small workshop for all your DIY needs. No matter how many screws, hammers and drills you have, you'll manage to keep them all in check.

Add something practical to your mudroom
A mudroom can often be a true lifesaver for all families with young members. Having a place to leave all those muddy boots, soaking-wet raincoats and dripping umbrellas will save you hours of scrubbing around the house. However, if your space is impractical and lacking in storage, consider adding a built-in bench with under-the-seat storage. If you combine it with an open-top shelf and a few coat hooks, you'll create a perfect place for storing all things that don't belong inside your spotless home.
Hide your pet's necessities
If you're a pet owner, you know just how many items your furry companions need, even though they are small. There are toys, leashes, treats, shampoos, brushes and many other things that need to be hidden away from sight. Luckily, you can grab an old medicine cabinet at your local flea market, refurbish it and transform it into a handy organizer for pet necessities. If you decide to hang it in your hallway, find some chalkboard paint and fill in the cabinet doors. Now you and your family have a practical way to leave messages for each other before leaving—no more wasteful post-it notes!
Create a drink bar
Even if you're not a huge drinker, you probably have a few bottles around your kitchen that wait for a party or family gathering to come out. Well, don't take up your precious counter or kitchen cabinet space with alcohol and mixers. Instead, grab a practical bar cart for your living room and forget about hunting for cocktail ingredients when your guests arrive. Bar carts come in all shapes and sizes and can be styled in different ways, so you'll find something for your space no matter if you prefer ornate home additions or a more minimalist look.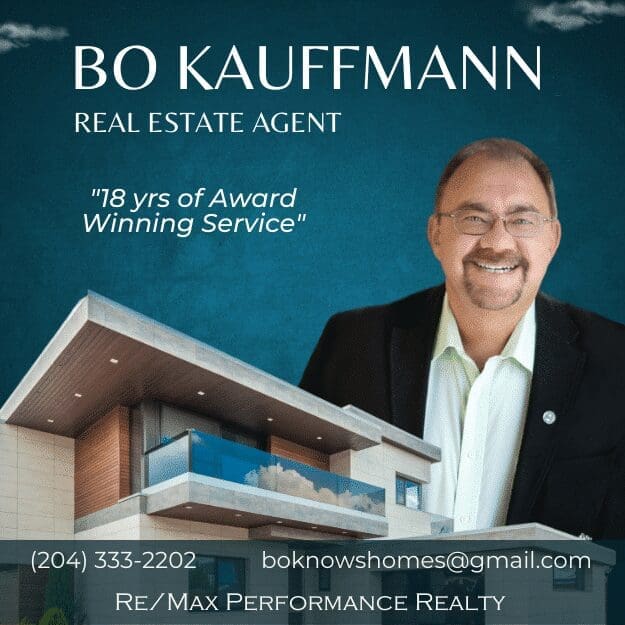 These ideas will help you learn how to use your space efficiently and how to hide all your clutter while displaying only the things that you want your guests to see and enjoy. Smart, ha?
Contributing Author –  Morgan Rose Elliott is an aromatherapist, yoga instructor, animal lover, a happily married mother of three. She enjoys reading biographies and writing poems, sunny days on the beach and any shape and form of vanilla. Crazy about the '80s, her favorite band is Duran Duran (although kids prefer Franz Ferdinand, and the husband Blink182) and she is obsessed with Netflix original Stranger things.
https://twitter.com/MorganRoseElli1
---
---
About the Publisher
Bo Kauffmann is a residential real estate agent with over 18 yrs experience in helping buyers and sellers achieve their goals.  Inducted into the
REMAX Hall of Fame
in 2010 and receiving the
REMAX Lifetime Achievement Award
in 2019, Bo has sold over 500 houses and
condo
s in the Greater Winnipeg market. He is an accredited buyer representative (A.B.R.) and a Luxury Home Marketing Specialist. Bo provides exceptional service to First-Time Home-Buyers, Seniors looking to downsize and Home Sellers of all ages. He can be reached easily
By E-Mail
or call/text him   
Call/Text Here
---
---
  Never miss an episode of our real estate podcast. Install our
FREE Podcast App
available on iOS and Android. For your
Apple Devices
, click here to
install our iOS App.
For your
Android Devices
, click here to
install our Android App.
Check my
videos on Youtube
Check out our Podcast